Hyderabad: The strike for regulations of their services and salary hike by the contractual nursing staff at Gandhi Hospital continued for fourth day on Monday. Niloufer Hospital outsourcing staff, including 29 staff nurses, 18 paramedical staff, and 60 Class IV employees, also joined the protest.
The strike at Gandhi Hospital continued even after the staff nurses representatives met Health Minister Eatala Rajender on Sunday. "We are not convinced by what the minister of health told us. We will continue the strike," said Megha Mala, a staff nurse at Gandhi Hospital.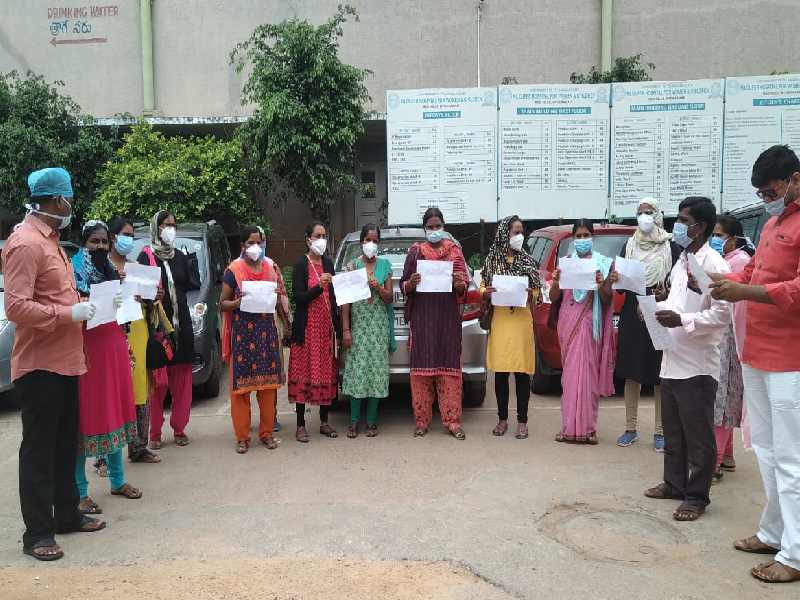 Madhavi, a staff nurse working at Niloufer Hospital said, "We have been working at this hospital for the last 12 years. Initially, we were given Rs 6,700 a month as salary when we joined, before the bifurcation of the state and after the bifurcation, we got Rs 17,500. They have recruited new staff members for whom they are paying Rs 25,000, who have finished their training in 2018 but we have 12 years of experience and we are paid only  Rs 17,500."
"We are working during Covid and we need security. The way our Army fights enemies on the border, we are fighting with Coronavirus, which is not visible to the naked eye. Five outsourcing nurses  tested positive while discharging duties. The government didn't even bother to ask about their health and this is how the frontline warriors are treated. We were thinking that we will have secure jobs in Bangaru Telangana but never expected that we will have to strike the road and fight for our rights," said Sangeeta, speaking to NewsMeter.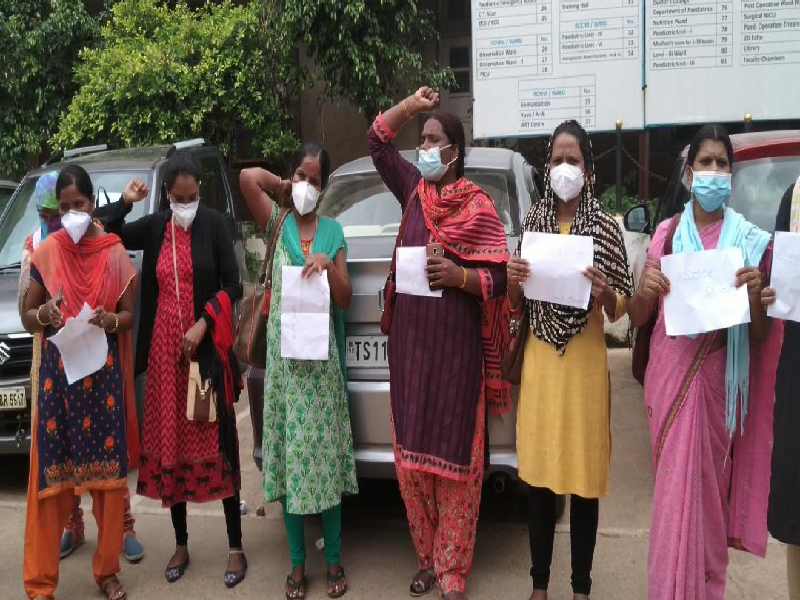 "We are working day and night during this crisis ignoring our families but we are drawing only
Rs 17,500 and there is no job security. I am infected with Covid while working at Gandhi and five others of my colleagues were also infected with the virus but there is no response from the government," lamented Lakshmi, an outsourced nurse.