Hyderabad: Come Ramazan, Muslim COVID patients in Gandhi hospital will get chicken biryani, mutton curry and dates to boost immunity in the holy month of fasting.
For 'sehri' (pre-fast meal) which is to be taken at 3.30 am, the hospital provides roti, plain rice, along with dal and a vegetable curry. The hospital plans to provide mutton curry with vegetable curry, or chicken curry with roti and plain rice on alternate days. It has been specified that roti and plain rice will be a staple meal for sehri.
For 'iftar' (post-fast meal), khichdi, along with tomato chutney and chicken fry will be provided. The other options for supper include baghara rice with dalacha curry, or vegetable biryani. On alternate days, chicken biryani, along with plain rice, vegetable curry, dal, and egg will be provided to the patients.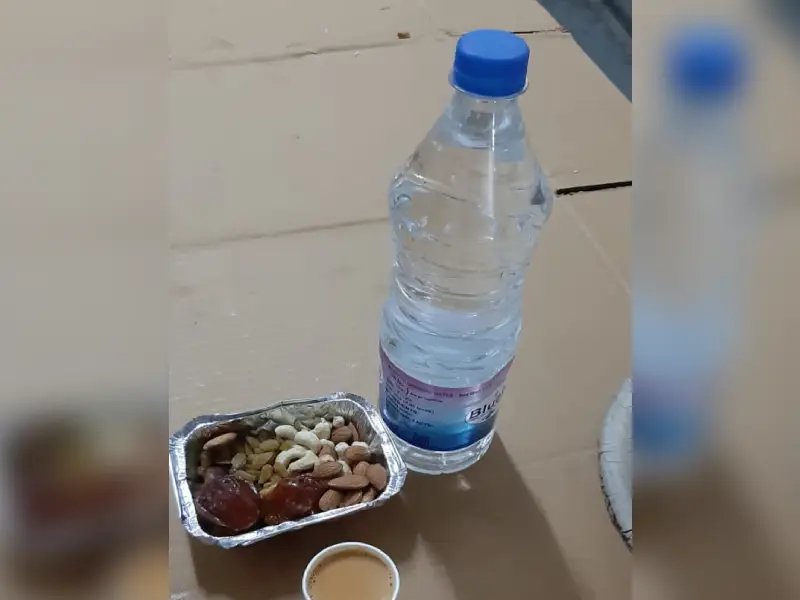 To break the fast, dates, banana or other fruits will be provided at around 6.40 pm. The menu also includes tea for both iftar and sehri.
Non-Muslim patients shifted to single ward ahead of Ramzan
Ahead of holy fasting month of Ramazan, Gandhi hospital administration has shifted all non-Muslim patients to a separate floor.
Gandhi hospital is the nodal center for COVID-19 in the state. Over a hundred COVID patients were brought to the gynecology ward on the second floor on Thursday morning.
"Over 50 of us were initially shifted to a single ward. It was very crowded and unhygienic. We were just standing clueless. Finally, we sat in front of the Nursing Superintendent's room and they allotted us four different wards," said Akhil (name changed), one of the non-Muslim patients, who was shifted to the second floor.
A patient from the Muslim community with whom Akhil previously shared his ward said: "We don't understand why the administration was in such a hurry. We didn't ask the administration to shift the non-Muslims from our ward. We were all staying together here. No one asked us before making such a decision."