Highlights
All the four accused were drunk

Innocent doctor fell into their trap
Hyderabad: Lorry driver Mohammed Areef (26) along with his cleaner Jollu Shiva and two other associates, halted at Tondupally tollgate. It is because the load delivery was not made, as the receiver was unreachable. It was 6 pm on Wednesday (November 27).
Meanwhile, 26-year-old veterinarian Disha (name changed) reached Tondupally tollgate and parked her two-wheeler. The lady headed to Gachibowli in a private cab to attend a medical appointment. Little did Disah know that she would fall prey to four rapists later in the night, drawing a parallel with that of Delhi's gang rape.
The four noticed the victim parking her bike. While consuming alcohol, they hatched a plan to rape her. As part of the plan, Jollu Naveen removed air from the back tyre.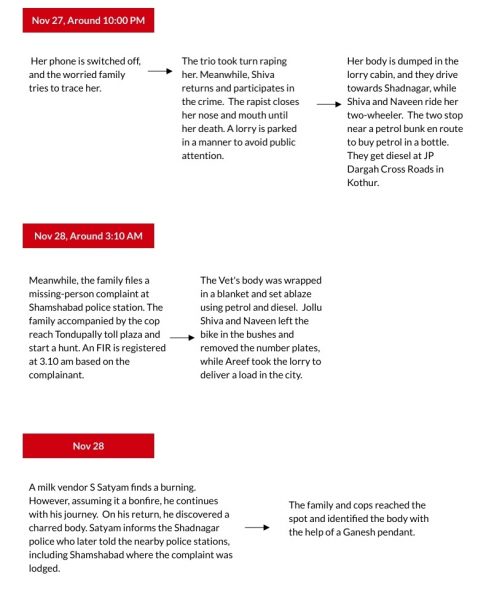 Drawing parallels with the Delhi incident: The brutal rape and murder of 26-year-old veterinarian in Hyderabad
The veterinary doctor returned to the toll plaza at 9.18 pm and found her bike punctured, while a threat was lurking in the corner. Drunken Areef got down from his lorry and approached her to help her, and the innocent girl fell into their trap.
Meanwhile, she dialled her sister to inform her that her bike broke down, and a few strangers are helping her. "But she felt scared" and never before did Disha sound so afraid, informed her sister.
It was 9.22 pm when Jollu Shiva (accused 3) took the veterinarian's bike and pretended to repair it. Minutes later, the doctor's phone gets switched off. Mohammed Areef, Jollu Naveen and Chintakunta Chenakeshavulu dragged the girl to an open plot near the toll plaza and took turns raping her. Shiva, who took her bike, returned to participate in the crime.
The four rapists closed her nose and mouth until she died. A lorry is conveniently parked to avoid public attention. The young veterinarian is reportedly killed at the plot. Later, her body is dumped in the lorry cabin and the accused drive towards Shadnagar, while Shiva and Naveen ride her two-wheeler.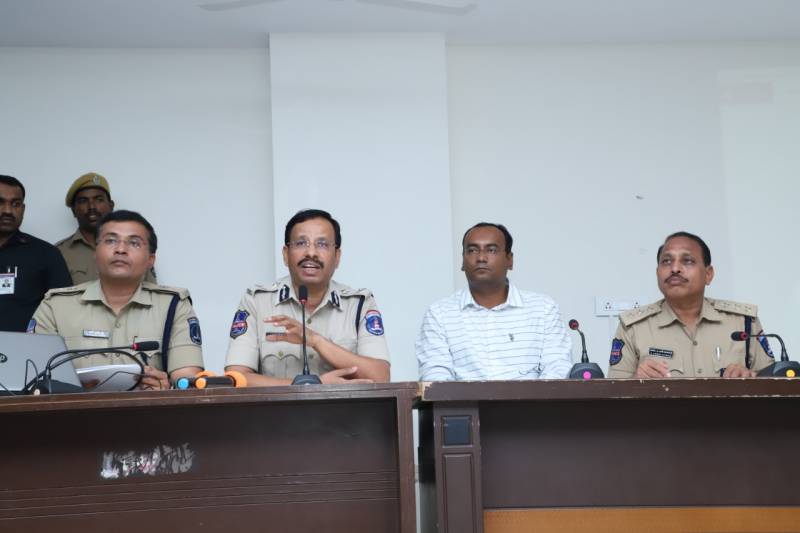 The worried family approached Shamshabad police station and filed a missing-persons complaint at 3.10 am on Thursday, after a search operation at the toll plaza failed to trace the young lady.
While the family and cops check multiple puncture shops and review CCTV footage, the veterinary doctor's body was wrapped in a blanket and set ablaze using petrol and diesel. Later, Shiva and Naveen left the bike in the bushes and removed the number plates while Areef took the lorry to deliver a load in the city.