Hyderabad: The Greater Hyderabad Municipal Corporation (GHMC) fined one of Hyderabad's favourite food joints, Siddiqe Kebab Centre, on 20 February. Based on a complaint by an anti-corruption activist, GHMC officials conducted a surprise inspection at the Siddiqe Kebab Centre in Kukatpally on Thursday night.
During their inspection, they slapped the establishment with a fine of Rs. 5,000 for unhygienic food and untidy kitchen.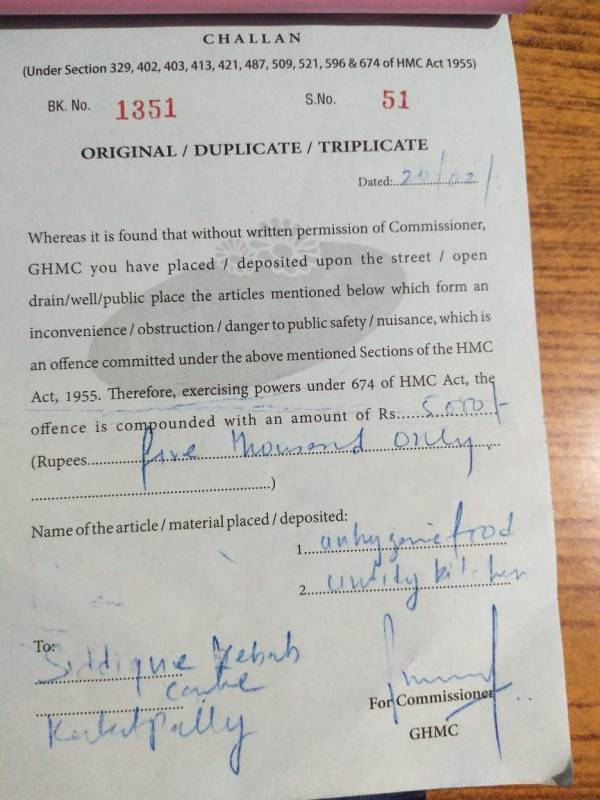 Sai Teja, the complainant, told Newsmeter, "They are not accepting card payments or digital payments from customers. On top of that, they are not even providing bills. They are earning a huge amount but they are not paying GST for which we will file a separate complaint with the Legal Metrology. They are using synthetic colours in food and the food they are preparing in their kitchen is not hygienic. Also, they are using dead poultry and serving it to the customers. People these days depend on these food joints."