Hyderabad: Students are asked to study and pass examinations with flying colours. Usually, nothing more is expected of them. However, here are a few who have achieved that and beyond: they have gone on to become some of the youngest entrepreneurs in Telangana. Here are five students who stood out from others last year and were tagged innovators by the Telangana State Innovation Cell.
Vishwaja Reddy: Sanitary Napkin Incinerator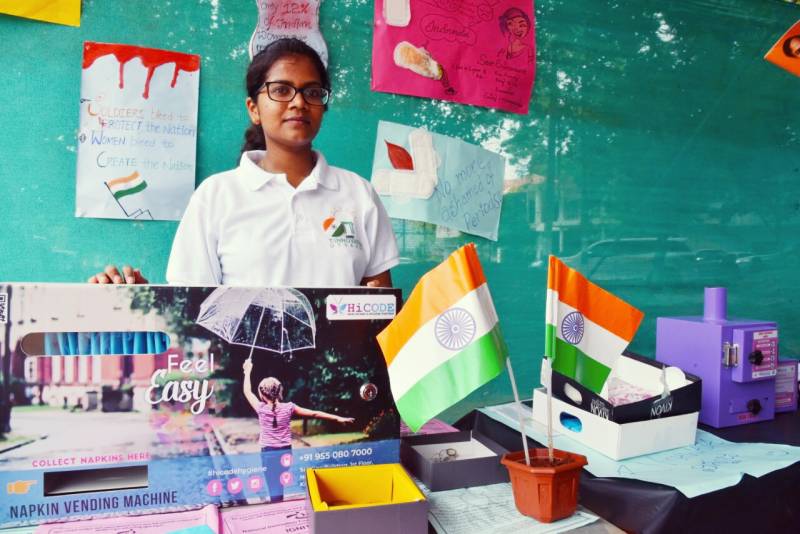 Periods and menstrual hygiene have always been a hushed-up topic, but 22-year-old Vishwaja Reddy is trying to slowly change that. A student of the University of Hyderabad, she has managed to create sanitary napkin vending machines and incinerators, and install them at several institutions including the JNTU. Vishwaja comes from Karimnagar district and wishes to take her machines across Telangana so that no girl may ever face the problem of not getting pads. Talking about how she came up with this idea, she told NewsMeter, "When I was having my external lab exam, I got my periods so I couldn't go out and bring a pad. That day, somehow I managed it because my junior helped me out."
The student entrepreneur had recently won an award for being one of the top ten innovators in Telangana.
Hemesh Chadalavada: Smart Wrist Band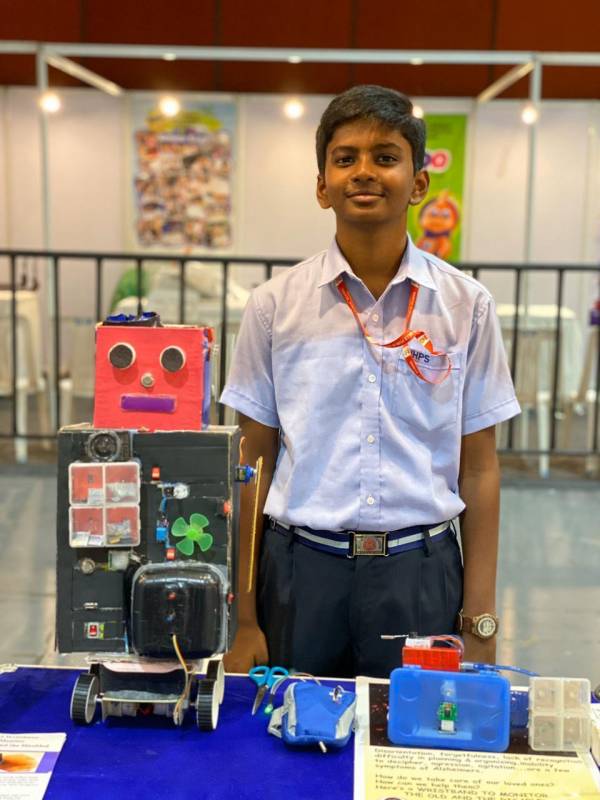 There's always a personal story behind every innovation. For 13-year-old Hemesh, his grandmother sparked the thought in him to create an innovation. The 8th-grade student from Hyderabad has created a wristband that keeps track of health aspects in old and disabled patients. The wristband, accompanied by a mobile application, monitors a patient's temperature and pulse rate. Its intricate sensors notify when the person is moving, awake or asleep and also automatically call an ambulance when a patient falls. The gadget has a 'Smart Pillbox' which sends out alerts on medicine timings.
Speaking to NewsMeter, the budding entrepreneur said, "My grandmother was suffering from Alzheimer's. She used to wander at abnormal timings without the notice of the caregivers. This caused a lot of accidents, and that's why I thought I needed to do something about it." He has also collaborated with ARDSI (Alzheimer's And Related Disorders Society of India) where they have tested the project. Hemesh is also the winner of Macmillan Budding Scientist Award, and has been a national finalist for 'Ideate For India'.
Gorre Ashok: Multi-purpose farming tool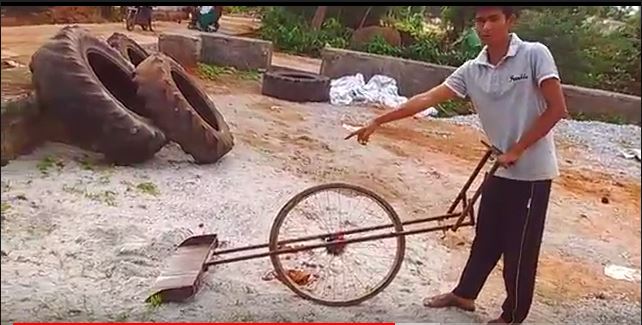 Interested in farming since his childhood, 17-year-old Gorre Ashok knew about the problems that farmers face on a daily basis. Coming from Suryapet district, his innovation is a multi-purpose hand tool useful for wheat removal and preparation of seedbed. The device also helps in collecting rice and rice grass. Currently, Ashok is studying vocational agriculture at Devarkonda Vocational Junior College and is in his second year. Speaking about his achievements, the student said, "I bagged 1st place at the Indian International Science Festival in Kolkata, and I am going to visit the Rashtrapati Bhavan soon. My future goal is to innovate new things for small farmers."
Aasfiya Tanveer: Solar Vacuum Cleaner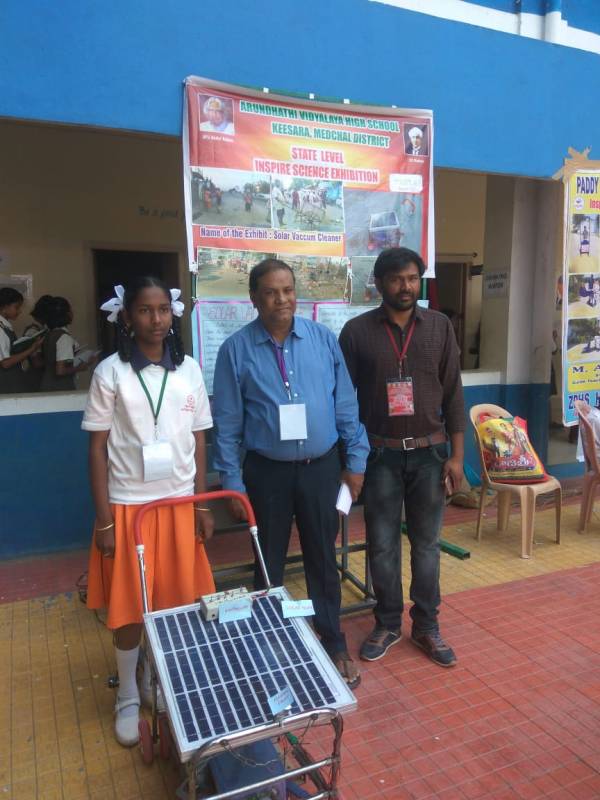 Aasfiya Tanveer is an understudy of sharp perception; the 13-year-old who aspires to be a teacher is studying in the eighth standard at Arundhathi Vidyala High School in the town of Keesara. The occupant of Ahmed Guda, Aasfiya has developed a Solar Vacuum Cleaner for the help of municipal and clinic staff. Noticing these workers ' battles while cleaning the street, she structured a framework that facilitates their work. The Collector of Medchal gave her a certificate of merit in recognition of her contribution to society by seeing her dedication and hard work. For ' Inspire Awards, ' Tanveer was chosen and later selected for District level.
Kamere Sreeja: Blind Helper Machine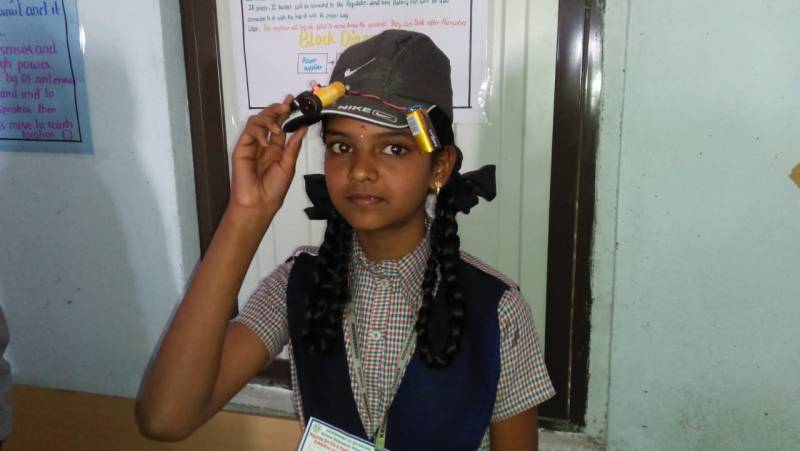 Kamere Sreeja has made the Blind Helper Machine with an idea of limiting visually impaired individuals' mishaps. The development of 14 years old decreases the odds of visually impaired accidents. The arrangement of the machines works in a manner that cautions the user when something obstructs his direction. Sreeja is a Godavarikhani resident, Peddapalli District. She studies tenth grade in Krishnaveni Talent School. She won the National Award at the Inspire Manak Awards, and she was chosen for the 2019 Iris Awards and won a lot more grants at different levels. She wants to be a scientist. Sreeja was in Bangalore and Delhi for mentoring sessions at the IIT. Many are utilizing innovation, and it will soon be available in the market.
(With inputs from Amritha Mohan and Abdul Rafeeq)