Hyderabad: The Makthal and Narayanpet municipalities in Narayanpet district need appreciation for maintaining low-cost toilet kiosks outside public institutions for the convenience of the people. At a time when basic sanitation facility is being considered a high-end luxury in rural and semi-rural areas, these low cost toilets are expected to make the life of people more comfortable. The credit for the beautiful paintings on the kiosks goes to local Narayanpet artists.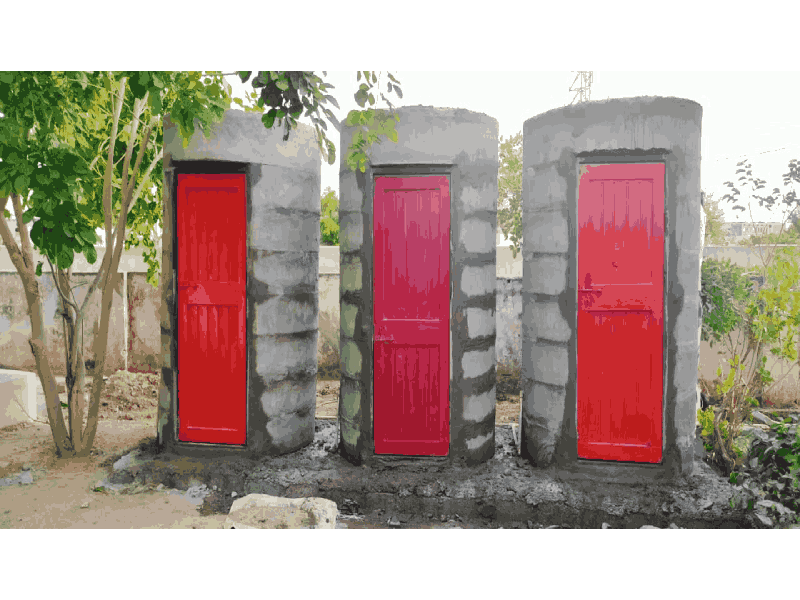 As many as 15 toilets have been installed in both the municipalities, near public institutions like area hospitals, bus stations and municipal offices.
These units are cost effective and at the same time, easy to install. The material used for making a toilet kiosk is cylindrical cement blocks, toilet seat, tap, pipeline and a door, all costing up to Rs 10,000. Each kiosk would take one day for building and one more day for installation.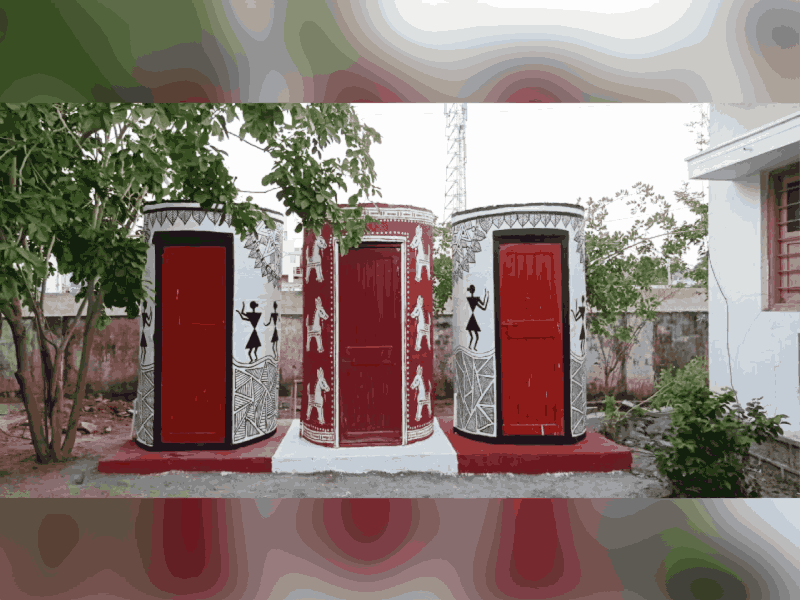 Narayanpet collector Harichandana told NewsMeter, "The model of these kiosks was displayed by M. Suresh, a tech entrepreneur, at Ink wash-2019, a workshop held in Hyderabad. It happened that I attended the workshop and shared the idea for implementation here."
She further added, "We are planning to start these toilet kiosks in municipalities initially and then take them to gram panchayats. There are three towns and 280 gram panchayats in Narayanpet district. Over 40 gram panchayats do not have adequate number of toilets near public institutions and we will focus on installing these kiosks in those gram panchayats in the first phase."