Sister of Guttikoyas: Meet T sub-registrar who doubles up as farm labourer to help Mulugu tribals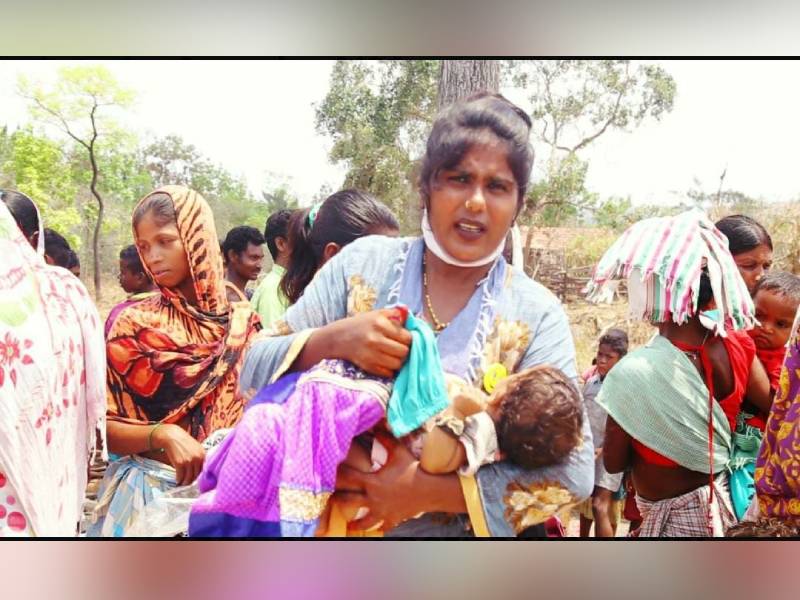 Hyderabad: From a top officer to a farm labourer and from a social worker to the best administrator, sub-registrar Tasleema Mohammad has come a long way to become the 'Sister of Guttikoyas'.
A sub-registrar, a group-II cadre officer at the district registration and stamps department, Tasleema runs an award-winning NGO that supports poor and destitute by providing them education and other basic needs.
Hailing from Mulugu district of Telangana, the 35-year-old traverses treacherous hillocks and dangerous forests to reach out to the poor tribals in the Mulugu district.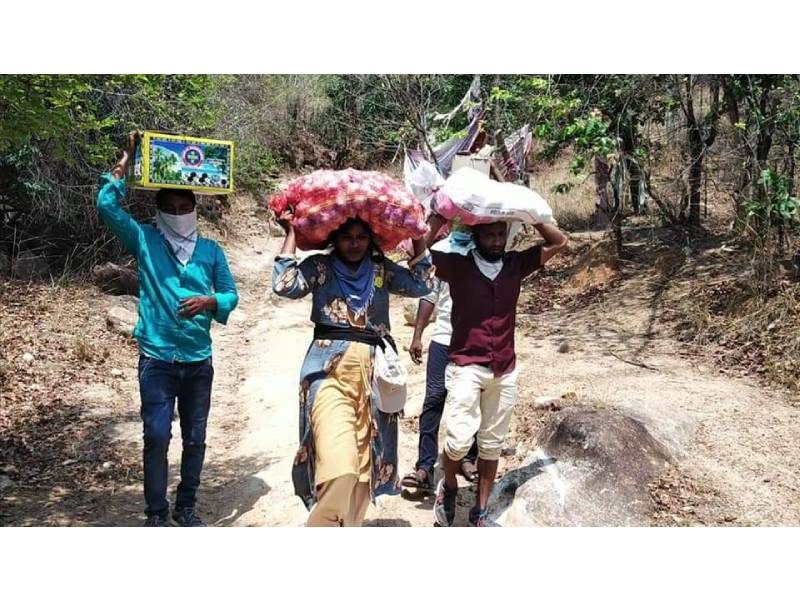 Come lockdown, her responsibilities have increased manifold as poor migrants have lost their means of livelihood. "A group of 11 migrants including a kid were walking from Siddipet to Chattisgarh. A few days back, they were sent back by police from the Mulugu border after walking 139 km. Today, they again came looking for an opportunity to reach their village in Chattisgarh. This time too they were caught by police. I felt so bad seeing their plight. I cooked for them and had dined with them. I provided groceries and spoke with revenue officials to get them to their villages at the earliest," she said.
Mother of two kids, Tasleema has been traveling 45 kilometers from her home at Hanamkonda to her office at Mulugu on a public bus despite being a senior officer. With public transport off the roads due to lockdown, she has shifted to two-wheeler to reach the office.
Her tough duty and cumbersome travel has not deterred her from discharging social responsibilities. Sample this: To provide relief to tribals residing in Penugolu village in Wazeedu Mandal that lies on the banks of Godavari, Tasleema along with MLA Danasari Anasuya, aka Seethakka traveled 16 km from Gummadi Doddi to hand over essentials to 36 families of Guttikoyas.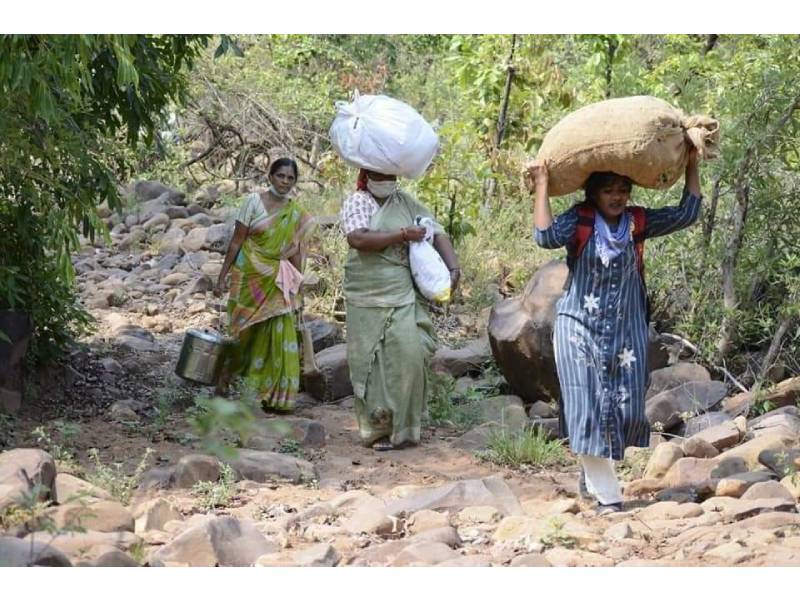 "Nobody is coming forward to help poor people. Eight-year-old girl Manisha died of stomach ache. Her parents did not have money to cremate their daughter. We came to know very late. All we could do is to help them with money for cremation. Two days back, a man died of a heart problem leaving his wife and two little children behind. I promised them of all help," she said.
Tasleema doubles up as a coolie that earns Rs 250 as daily wages on her holidays. When she's not working in her office, Tasleema can be seen toiling in the fields and sharing a meal with the farmworkers. Her social work and services as a government employee have won her the best administrator award from the state government.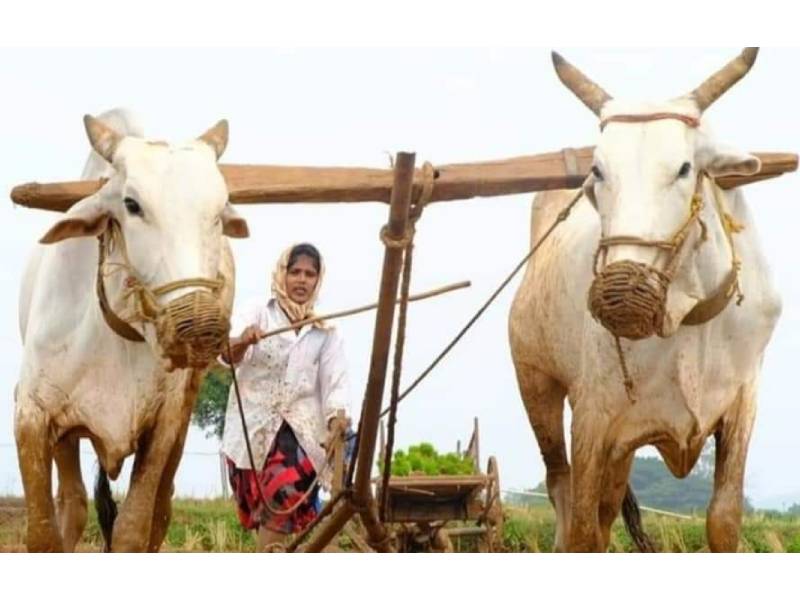 Her part-time farm work is an attempt to make a statement about the understated challenges and lack of incentives to workers involved in agriculture farming.
"My father was a communist who was murdered by Naxals. I lost my father when I was two years old. We are five siblings. My mother fought it the hard way to raise us. She believes in agriculture. We have agriculture land at Ramchandrapur. I did M. Sc organic chemistry from Warangal. By God's grace I was appointed as a sub-registrar at my native place at the age of 24. I got an opportunity to serve the people in my place. People from Mulugu proudly say they can see 'Sarwar Sahib' in me," she said.
Tasleema recently made headlines when orphan girl Anusha, supported by her NGO, scored big in matriculation exams. Born in a poor family, Tasleema's contributions have been instrumental in supporting several other poor kids like Anusha.
"I still come across many mentally challenged people on the roads without food and shelter. Because of the corona, orphanages and old age homes are refusing to adopt them," she lamented.