'Her&Now': Telangana government to train, finance women entrepreneurs in Narayanpet district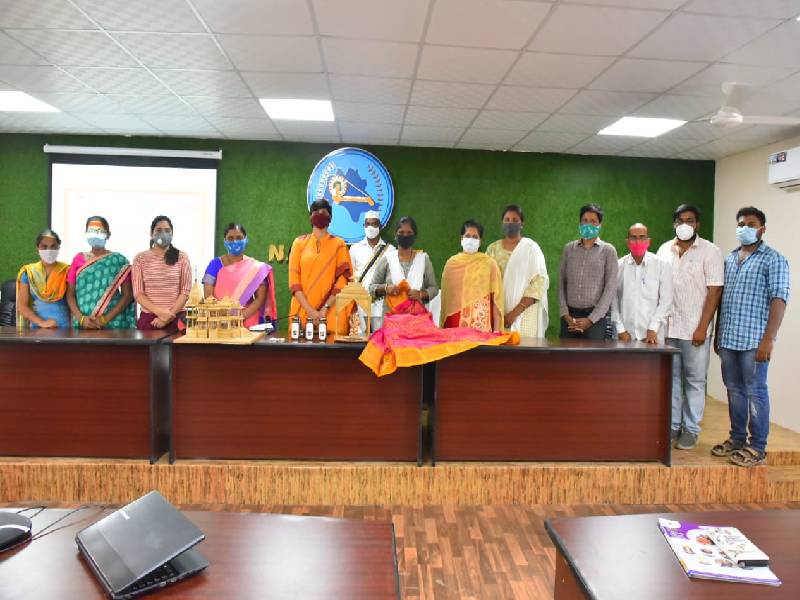 Naraynpet: Women entrepreneurs have a reason to rejoice as the Telangana government has kicked off the second round of the 'Her&Now' programme to train and finance selected startups in a bid to promote business and stimulate growth.
Jointly launched by 'We Hub', a part of Telangana government's Information Technology department, and the Dutch company, 'Deutsche Gesellschaft für Internationale Zusammenarbeit (GIZ) GmbH', 'Her&Now' kick-started second round in the Narayanpet district.
Under the programme, the experts will select a group of women entrepreneurs, who will be provided training and assistance to promote their businesses.
The formal training sessions for the selected entrepreneurs will kick off from September 16.
"WE Hub is a programme to create an eco-system for women under the 'Her & Now' project. Selected women entrepreneurs would be offered solutions in terms of finances, machinery, and others. To adapt to the changing times, the cohort will be a blended model where sessions would be delivered virtually to the entrepreneurs," said Deepthi Ravula, Chief Executive Officer (CEO), We Hub.
The first cohort of 30 startups from across the state graduated last year by formally registering their enterprises and raising finances through credit linkages and equity investments.
"The government of Telangana is working proactively to enable women to be part of the innovation ecosystem of the state despite the ongoing global crisis. This has been shown in the success of the Project Her&Now first district cohort where 'WE Hub' has been helping start-ups cope with challenges arising from the COVID-19 pandemic by mapping solutions for them. To keep them afloat post the lockdown, it is helping start-ups to re-strategize and reconnect with the market," said Jayesh Ranjan, Principal Secretary, and Government of Telangana.
District Collector, Naraynpet, Hari Chandana Dasari, said all aspiring women should register their names with 'We Hub'. "Experts will impart eight months of training to successful entrepreneurs. The training helps to set up new enterprises and to expand existing ones", she said.
The district collector appealed to aspiring women entrepreneurs to submit their project reports with innovative ideas to get support and guidance from experts at 'WE Hub'.