The echoes of wedding bells mark the inauguration of your journey of togetherness. Well, you would be seeking an escape from the hustle and reconcile yourself for a perfect honeymoon with your partner. Have a look at the top honeymoon destinations in India in February that can give you a perfect start to your married life!
India pampers its tourists with its enthralling scenic beauty. A serene ambiance in the hills, or tranquil hours by the sea beach, you have plenty of options to choose from. You would hardly find any month as romantic as February to go for a honeymoon. Check out these popular honeymoon destinations to try in February and see which one impresses you the best.
15 Romantic Honeymoon Spots in February from South and North India:
1. Goa: The Serene land: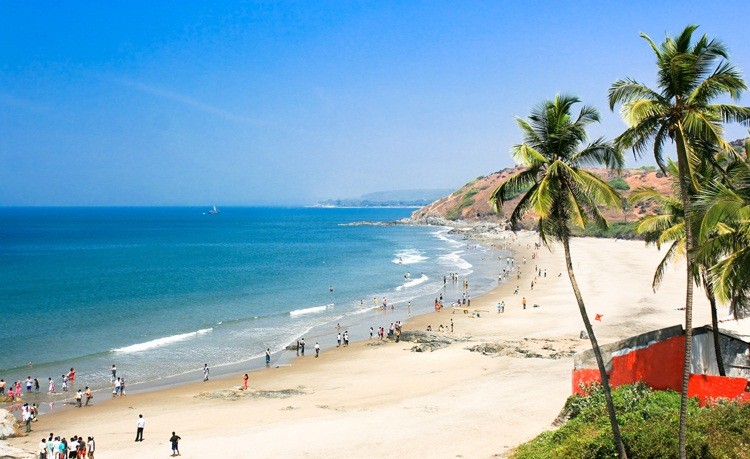 You would love the tender moments that nature brings to you in the heavenly beaches of Goa. The azure horizons across the sea and the lush green hills defining the distant skyline look mesmerizing. If you are looking for a sea-side among the best honeymoon places in India, you should seriously consider planning your trip to Goa. The serene backdrops will foster your romantic moments, as love blooms in full fervor and vigor.
Top things to do-
Try out jet skiing and paragliding in Goa with your partner. You will love the sunset cruise rides and candle-lit dinner by the beach. If you love animals, dolphin-spotting will give you engaging moments. You can bask together under the tender sunrays in February on the beaches. Panaji, Candolim, Anjuna, Arambol, Morjim, Palolem Beach and Goa Velha are some of the prime attractions in Goa.
2. Lakshadweep: India's Hidden Jewel: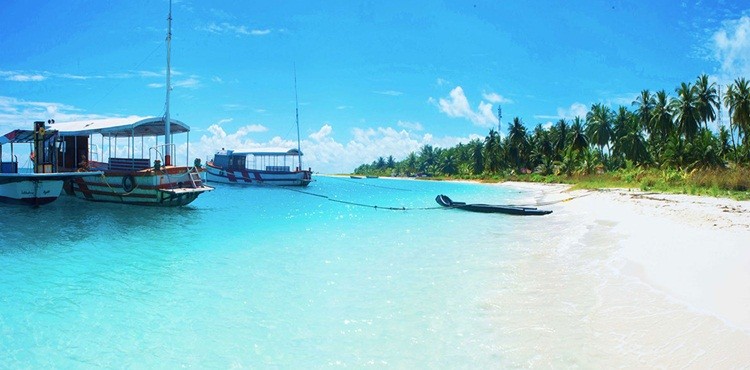 The tropical island of Lakshadweep is one of the most-sought after honeymoon places in February. During this month, the island wears the greenest attire. Besides, you would find the most pleasant climate in this island in February. The amazing beaches along the Arabian Sea, rich vegetation, splendid landscape, and bright corals would give you a blissful honeymoon.
Top things to do-
If you choose this island as the destination for your honeymoon in February, you can enjoy a merry time with your partner, collecting seashells. You would love the romantic strolls and sunbaths along the fascinating beaches. Beautiful lagoons and waterscapes define the popularity of this island.
3. Dalhousie: The Mystic Feelings: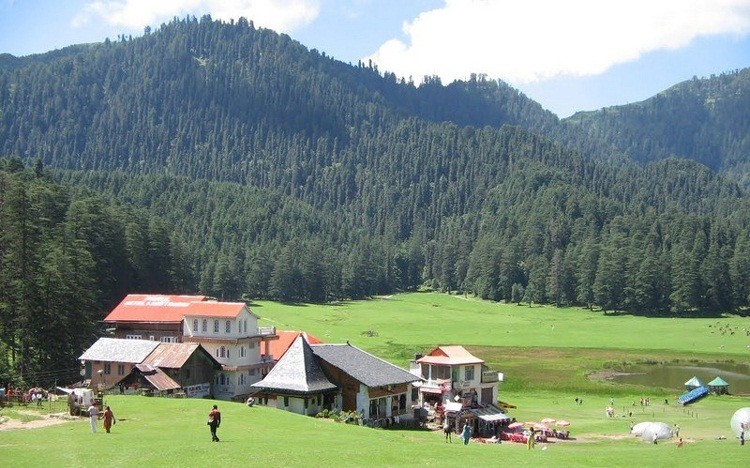 Thinking of a hill station among the best February honeymoon destinations in India? Dalhousie awaits you with its mystic ambiance and breathtaking views. As the snow starts falling off the tall pines, you can witness a majestic atmosphere here. Besides, you have the tea plantations to explore, with the fresh aroma setting up the perfect mood for a honeymoon.
Top things to do-
Dalhousie will be the best place for honeymoon if you are a nature lover. Visit Saint John's Church, Kalatop Khajjiar Sanctuary, and Star Village Fun & Food Café, all of which are popular destinations around this place. Watching the snowfall remains a key attraction of this hill station.
4. Udaipur: Cherish the Aristocracy: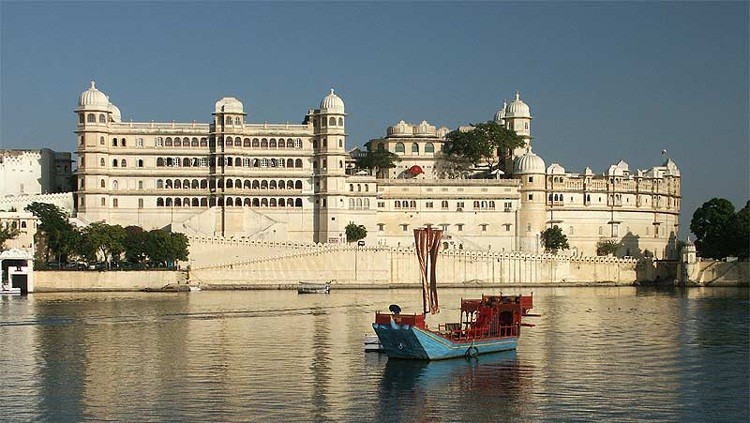 Udaipur radiates an unmatched beauty in February, with placid lakes and gorgeous palaces setting up a perfect honeymoon destination. Cherish a noble experience in Udaipur, one of the most appealing Indian honeymoon destinations. The City Palace, Udaipur Lake Palace, and Monsoon Palace are some of the key attractions of this historical city.
Top things to do-
Thought of a hot air balloon trip during your honeymoon? Try it out at Udaipur. Speed boating would be another attraction, and this facility is available at the Fateh Sagar Lake. Stay at one of the luxury hotels to feel the aristocracy, or spend the evening hours watching the marvelous sunsets. For couples expecting an elegant experience, Udaipur would be the best place to visit in India in February for honeymoon.
5. Munnar: The Idyllic Escape: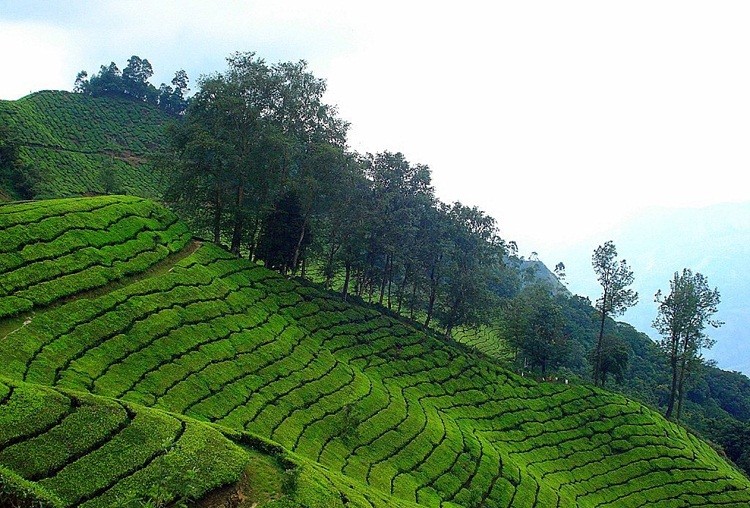 Longing for an escape amidst nature? Munnar brings you the blissful aroma of the tea gardens, and the lush greenery around. This hill station in Kerala would give you a perfect gateway to spend a few days away from your frantic city life. Luxury resorts, exotic nature wildlife will bring you alluring moments to remember.
Top things to do-
You would love strolling along with the tea gardens, or watching the charming natural appeal of the Western Ghats. At Eravikulam National Park, a safari would be the best option to explore nature. Take your partner for a trek to the picturesque hills, particularly the Anamudi Peak. A delighting stay at a treehouse will enable you to feel the candid moments to the fullest.
6. Gulmarg: Amidst the Hills: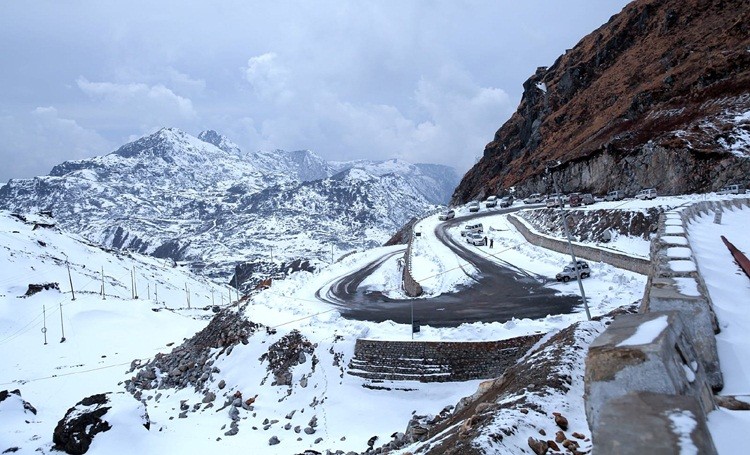 A hill station in Jammu and Kashmir, Gulmarg continues to be one of the top honeymoon destinations in India in Feb. Popular for skiing, this hill station offers an abundance of nature's charm. With the fragrance of its gardens and flowers setting up a perfect ambiance, you should visit this place during the winter months, before it grows crowded in summer.
Top things to do-
Gulmarg Gondola, Ziarat of Baba Reshi, Maharani Temple, Tangmarg, Ningli Nalla, Alpathar Lake, and Khilanmarg are among the prime attractions of this place. The Himalayan ranges, along with several lakes, form a picturesque backdrop to cherish your moments. If you are looking for less crowded places to visit with your partner, Gulmarg would be an ideal pick.
7. Shillong: The Scotland of the East: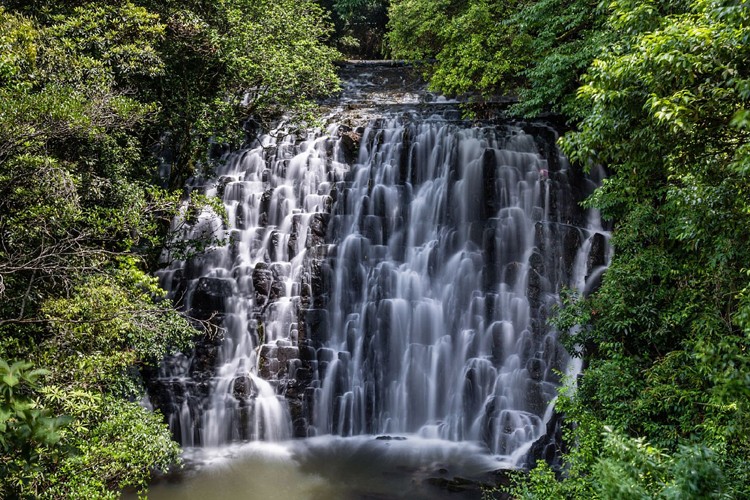 This nickname comes from the lush greenery that adds to the incredible beauty of Shillong. In case your couple goals include exploring the beauty of nature, go to Shillong. With every turn and hike, nature is all set to awe you. Make sure to visit Shillong Peak, the highest point in the city.
Top things to do-
Visit Elephant Falls, the multi-tiered waterfall in Shillong, which has been a romantic place to hang around, along with beautiful walking trails. Other places of attraction include Shillong View Point, Ward's Lake, NohKaLikai Falls, Lady Hydari Park, and Air Force Museum.
8. Parwanoo: Exploring Apple Orchards: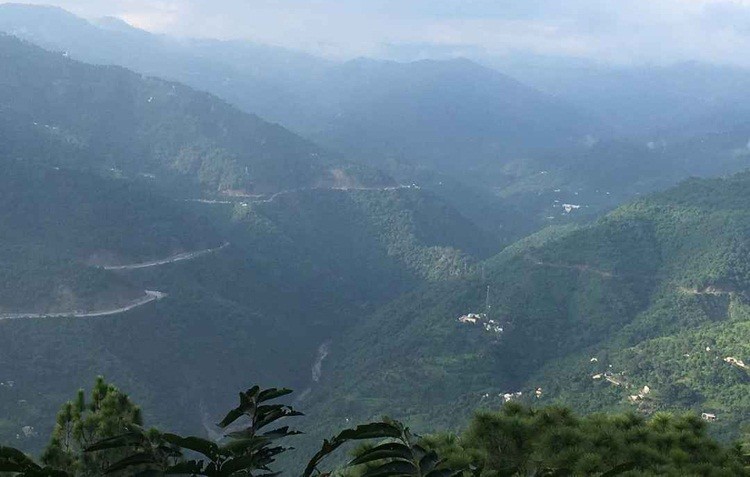 Cable car rides, lush green trails amidst the woods and pleasant weather await you to give newlywed couples an amazing honeymoon at Parwanoo. This place in Himachal Pradesh is noted for its amazing beauty in February. Try this place out. The exquisite views from the Shivalik Hills would make your moments.
Top things to do-
Make sure to explore Gorkha Fort and enjoy a cable car ride at Parwanoo. The Gilbert trail is popular among trekkers. Other places to visit are the Lover's Point, Manki Point, Kaushalaya Dam, Balaji Temple, and Nagarkoti Mata Temple.
9. Leh: The desert in Jammu and Kashmir: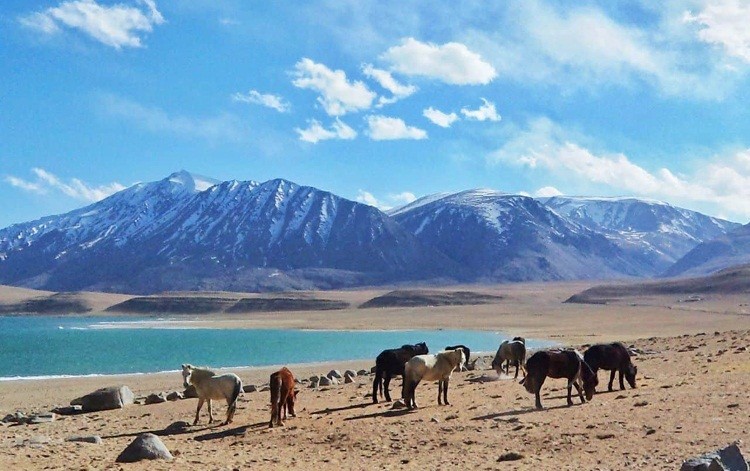 Leh is a desert town in Jammu and Kashmir renowned for its expansive landforms. You will love the sheer blend of colors that nature presents you with, from azure waters to mountains clad in brown. This is a picturesque destination, set amidst the hills, and ideal for a lovely honeymoon.
Top things to do-
A visit to the Nubra Valley is highly recommended. Other places that you must include in your list are the Leh Palace, Shanti Stupa and the Thiksay Monastery. You may also include Namgyal Tsemo, Stok Monastery, Phyang Monastery, and Magnetic Hill on your trip.
10. Araku Valley: Witness Unspoiled Nature: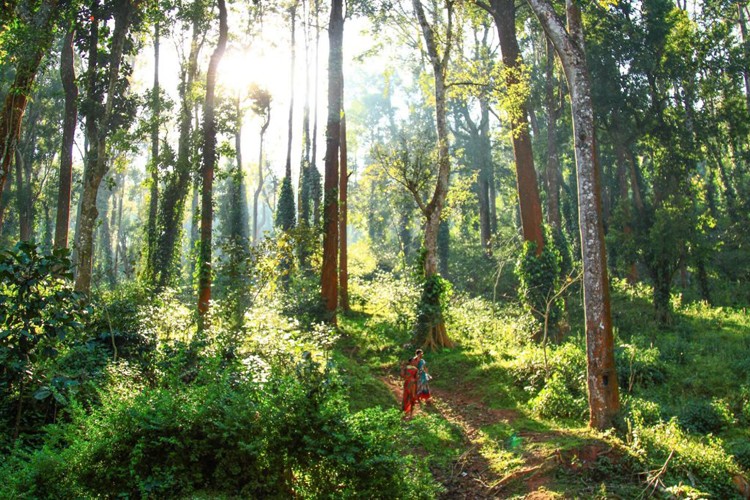 Located in Andhra Pradesh, Araku Valley happens to be one of the lesser-known honeymoon destinations in India. Particularly, if you crave to explore nature nested in its purest essence, plan your honeymoon in this picturesque valley. It remains enveloped by dense forests, and you would cherish your first journey together in true serenity.
Top things to do-
Stay on the tree-top huts, or visit the Chaparai Waterfalls and Borra Caves. You have plenty of places to visit around, like the Coffee Museum and Tribal Museum. Make sure to experience the miniature train ride that passes through 50 tunnels.
11. Ooty: The South Indian Hill Station: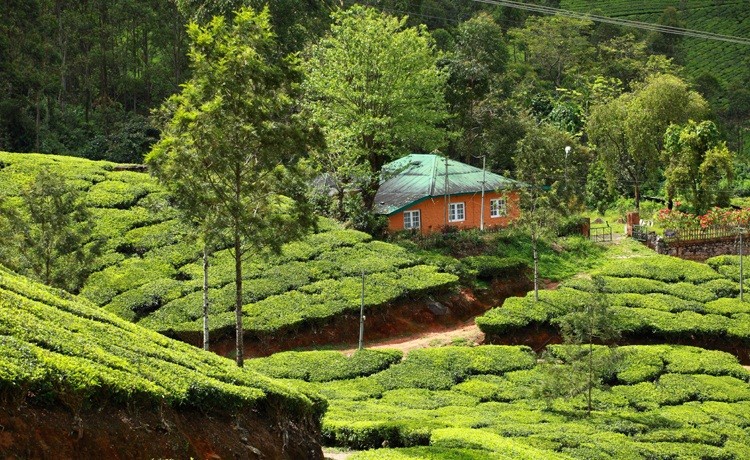 Ooty is a popular name among the South Indian hill stations, where you can relish your moments, walking through the tall pine woods. Besides, you can stay at bungalows build during the colonial era, and refresh your site with the green landscapes and lakes around the city.
Top things to do-
Visit the lovely rose-garden at Ooty that has more than 2,000 specimens of roses. The Government Botanical Garden also remains a top attraction. You can also spend a few hours in a boathouse. St Stephen's Church, Thread Garden, and Thunder World are other popular sites around the city.
12. Kumarakom: The gem of Kerela: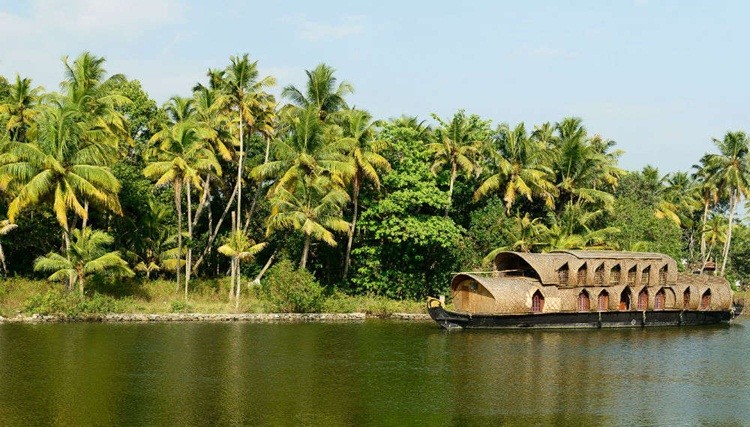 Ever imagined spending your honeymoon in the backwaters of Kerala? Try Kumarakomwhich is located on the Vembanad Lake. Noted for its splendid green vegetation, toothsome food, and pleasant weather conditions in February, you would love to spend the special days in the backwaters.
Top things to do-
For bird-watchers and photographers, the Kumarakom Bird Sanctuary is a highly recommended spot. Enjoy the boat rides, and captivate your inner self with the awesome views, lined with coconut trees. Do not miss out on the Bay Island Driftwood Museum, Pathiramanal Island, Chavara Bhawan, and Mango Meadows Agricultural Theme Park.
13. Gangtok: Hear the Mountains Calling: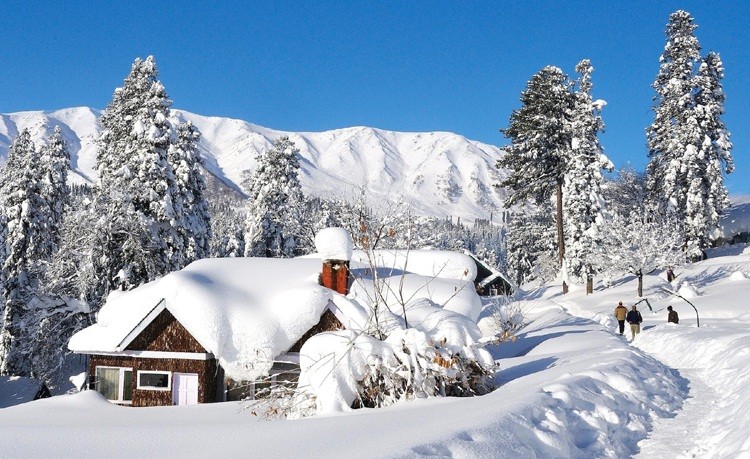 Snow-capped peaks, frozen lakes, and lots of adventures make Gangtok one of the is a great option for honeymoon is February. It would be amazing to visit Gangtok in February, as you can witness nature in a frozen attire during this time. The mountains look picturesque during this part of the year.
Top things to do-
Experience the blissful sunrises in the mountains, while exploring popular places like Tsomgo Lake and Nathu La Pass. In case you love adventures, you have plenty of opportunities at Gangtok. Considering all these attractions, Gangtok finds its name among the best honeymoon destinations in the country.
14. Ranthambhore: Visit the Tigers' home: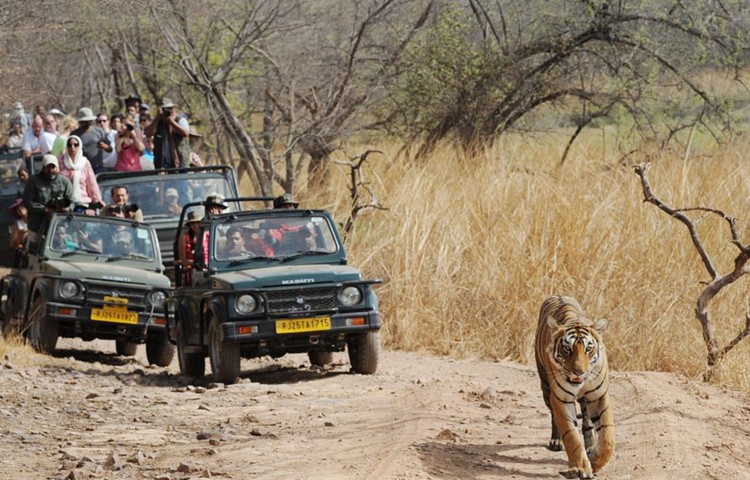 For couples willing to explore reserve forests, Ranthambhore is can be a off-beat destination. Animal lovers often pick this place in Rajasthan as their honeymoon destination. Not to ignore the exotic flora and fauna, including leopards, crocodiles, and of course, tigers, Ranthambhore offers you several places to explore.
Top things to do-
The Ranthambore Fort awaits you with its mysteries. You may reside in the camps offering loads of luxury or offer your prayers at the Ganesh Mandir. The wildlife safaris are action-packed indeed. Other attractions include the Jogi Mahal and Padam Talab.
15. Coorg: The Scotland of India: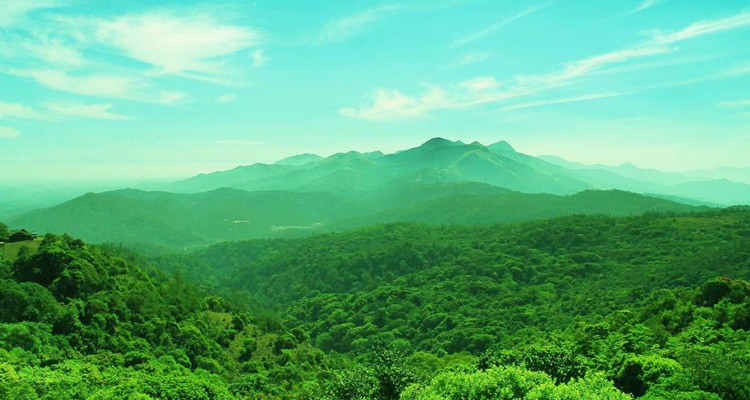 Coorg has been one of the pleasant honeymoon destinations, and you will admire the splendid waterfalls and serene views of coffee plantations. Coorg is an idyllic destination that boasts of lush greenery and mouth-watering local culinary delights. The hills here bask an enchanting beauty, and no wonder, it has earned the name, 'The Scotland of India.'
Top things to do-
If you plan your honeymoon at Coorg, plan a 4 to 7-day trip. This place has some amazing sites to visit that include the Raja's Seat, Omkareshwara Temple, Raja's Tomb, and Madikeri Fort. If you love idling away your time with your loved one, simply stroll along the coffee plantations, and you will see time fly.
Nature offers its resources to us in plenty, we simply need to have the right senses, and a few tranquil hours with the right person to perceive the same.
So, we wind up this list of amazing honeymoon destinations in India, that deserves to be explored in February. Let us know which honeymoon destination impressed you!