The Bollywood industry sizzles with talent, and happens to be one of the world's largest film industries. Even outside Bollywood, India has some of the most gorgeous women in the world. In this post, you will get to know some of the hottest women in India. Well, you must have noted, that Indian women age gracefully. Even at 35, some of the beauties look as pretty as 25. Each year, the Indian film industry sees new faces. Their impressive skills and looks, along with physical attributes, have led to extensive fanfare.
Hottest Women in India:
Here are the top fifteen hot Indian women, who have either made their mark in Bollywood, or have been admired for their sensual beauty.
1. Sana Khan: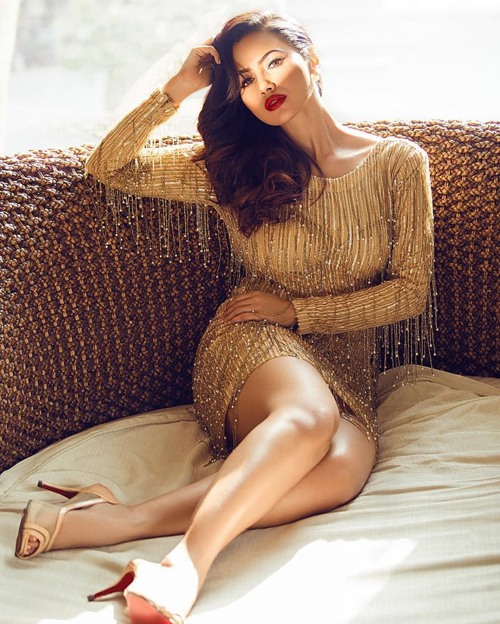 At 31, the Indian dancer, model and actor continues to mesmerize viewers with her consistent performance. One of the curvy girls in the Indian film industry, she is a popular face in South Indian films. Besides, Sana Khas has performed in several feature films and commercials. She hails from Mumbai, and finds her name among the popular actresses in India.
Sana Khan made her way to Bollywood in 2016, acting in Wajah Tum Ho. She looked brimming with confidence, while performing in this movie. A sexy figure, along with a clean complexion, gives her a unique appeal.
2. Deepika Padukone: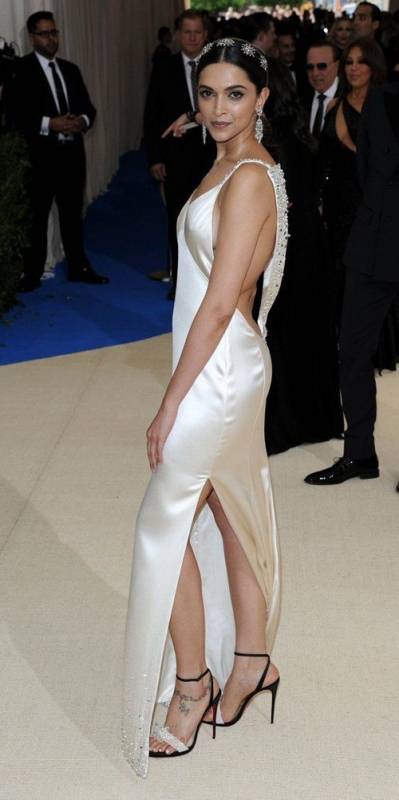 Deepika Padukone is among the highest-paid Indian actresses and has bagged as many as three Filmfare Awards. A hot and beautiful girl in the Indian film industry, Deepika found her name in the Time magazine in 2018, among the world's 100 most influential people. Raised in Bangalore, she initially played badminton at the national levels, before switching to a career in the fashion industry. In 2006, she made her debut in the Indian film industry.
Her stunningly hot physical attributes, along with amazing acting skills make her one of the most prominent personalities in the contemporary Bollywood industry. She has also worked with Van Diesel, the celebrated figure in the international movie scape.
3. Alia Bhatt: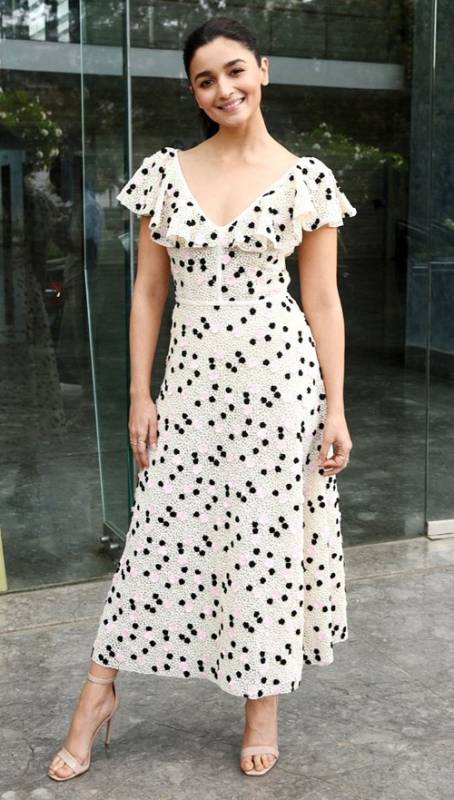 A shimmering face in the contemporary Bollywood Industry, Alia Bhatt continues to go strong at 26. Coupling up as a singer, apart from being an actress, she turned out to be the highest-paid Indian actress last year, winning three Filmfare awards. Since 2014, Alia Bhatt has also appeared in Forbes list of 100 Indian celebrities. Being one of the hottest ladies in India, she also found her name in Forbes Asia's Under 30 list in 2017.
Alia Bhatt is presently one of the youngest actresses in Bollywood. Her curvy and hot figure made her an instant sensation among her fans, particularly when she performed the leading role in Student of the Year in 2012.
4. Shraddha Kapoor: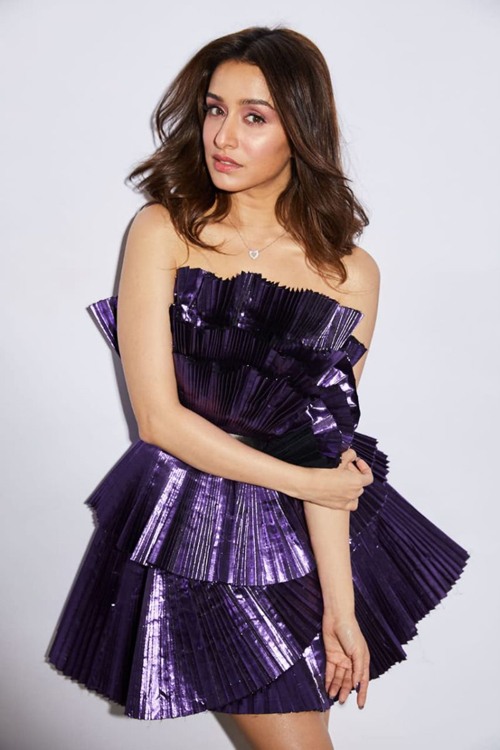 A beautiful, lovely voice, along with a warm personality makes Shraddha Kapoor one of the familiar names among contemporary Indian actresses. Her sensual attributes, along with a calculatedly moderated voice, continues to demonstrate her skills. Shraddha Kapoor is among the most rated hot females in the Indian film industry.
Remember her performance in Aashiqui 2 back in 2013? Debuting in Teen Patti, she has improved with every movie, and performed in films like Baaghi, ABCD 2 and A Villain. In fact, she was successful in setting her own standards in a very brief period. Presently, she is one of the most glamourous personalities in Bollywood.
5. Anushka Sharma: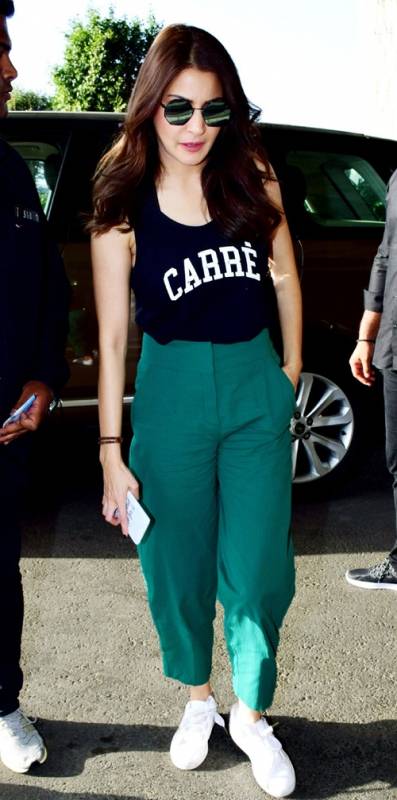 Well, you may be able to recall her performance in PK, or her debut in Rab De Bana Di Jodi. Anushka Sharma finds her name among the hot chicks in India, performing consistently in several Hindi films. She is known for the energetic roles in Bollywood, and her mind-blowing acting her won her several awards in various ceremonies.
Well, Anushka Sharma became the heartthrob of thousands of fans, with a plastic surgery on her lips. This gave her a gorgeous and bold look, and at 31, she continues to be one of the most agile actresses in the Indian film industry.
6. Radhika Apte:
Radhika Apte commenced her career in acting in the theatres. Born in Vellore and brought up in the commercial city of Pune, she debuted in Vaah, the Hindi fantasy with a brief role. Maturing over the years, she has worked in several regional language films, including Tamil, Telugu, Hindi, Marathi, Malayalam, Bengali and some English films.
One of the most popular hot Indian babes, Radhika has been the unconventional queen of gorgeousness for her fans. Besides, her versatility makes her a renowned face in the entertainment industry. The GQ magazine described Radhika Apte's performance as 'stunning', and she has been doing an incredible job in thriller series and comedies as well.
7. Esha Gupta: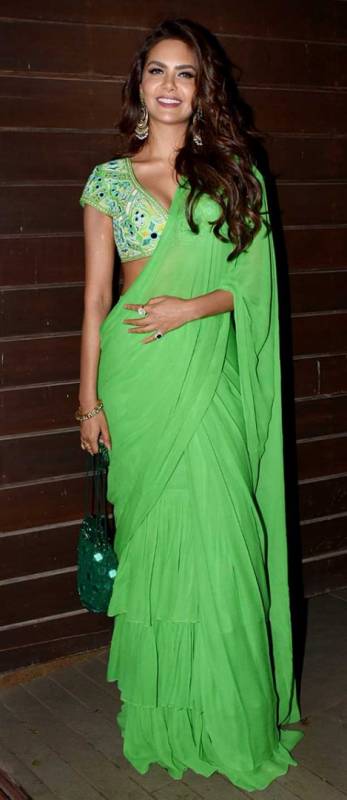 Esha Gupta's popularity has been on a soar over the years, primarily due to her elegant features and stimulating anatomy. Tall and beautiful, she bagged the Miss India International award in 2007. Besides, her structural similarity with Angelina Jolie, the Queen of Hollywood, makes her an alluring personality.
A sexy figure and enticing gestures, that she is known for, bagged her the first prize as the best female in Jannat 2. Well, her bold and beautiful figure, along with the tall height, makes her a tough contentment for upcoming films. Esha Gupta's highest-grossing films include Baadshaho, Rustom, Total Dhamaal and Raaz 3D, the horror thriller.
8. Nidhi Agerwal: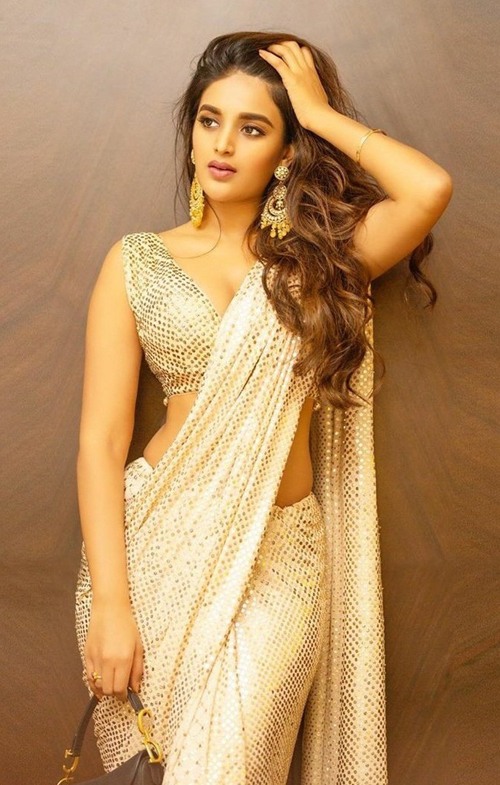 Nidhi Agerwal's appearance in Munna Michael opposite Tiger Shroff made her popular in the Indian film industry. The hot Indian lady is a relatively new entrant to the entertainment industry. Presently, she performs in Telegu and Bollywood movies. Apart from being an amazing actress, she has been a much-sought dancer and model. In 2014, Nidhi Agerwal turned out to be a Fascino Miss Diva finalist.
Her fanfare soared rapidly just after her first film, and Nidhi could make her presence felt in the movie. The powerful performance in Munna Michael fetched her several new offers. Well, she is young, and has a long way full of promises ahead.
9. Disha Patani: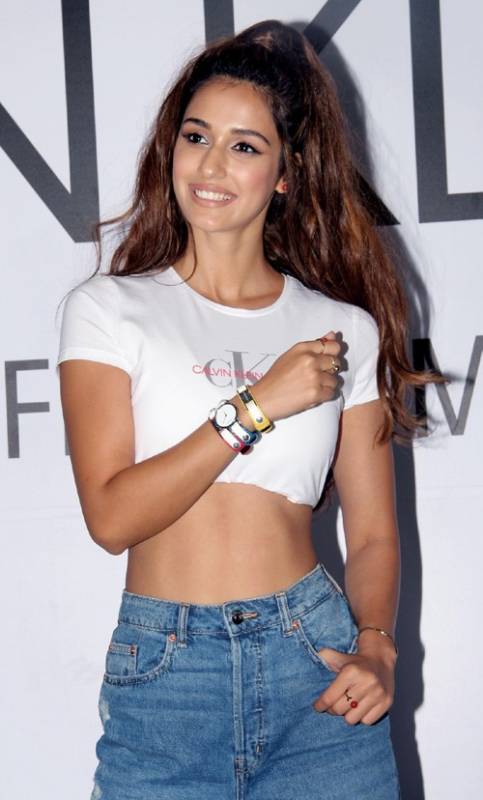 Remember Disha Patani's incredible performance in the M.S. Dhoni biopic? Her cute looks made her instantly famous. Besides, a charming personality and acting skills are other reasons for her to become a sensation for the media. Disha Patani even has a dedicated app for fans!
A hot and beautiful girl in the Indian film industry, Disha works for the Hindi movies primarily. Starting her career in the film Loafer (2015), she followed up with Kung Fu Yoga (2017), M.S. Dhoni: The Untold Story (2016), and Baaghi 2 (2018). In 2019, she appeared in Bharat, and at 27, she has several years to be a part of the Indian entertainment industry.
10. Neha Kapoor: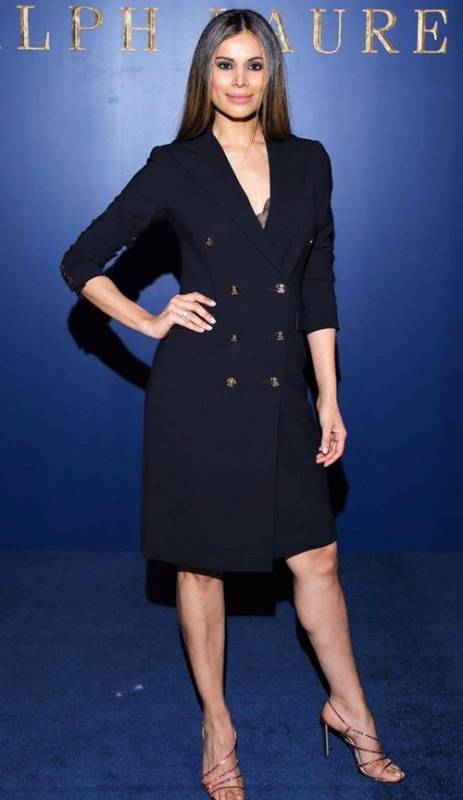 Her photogenic face won her the Femina Miss Fresh Face award in 2006. If you had watched 'The Big Bang Theory', you should be able to recall her as the woman marrying Raj (Kunal Nayyar). Well, Neha Kapoor has experienced a slow ascent into the world of modelling. Besides, she had bagged the Kunal Nayyar Award, 2006.
Born and brought up in New Delhi, she is a skilled classical dancer. Neha Kapoor also has a degree in fashion. Although she is not a recognized face in Bollywood, she has already made her mark in modelling.
11. Fatima Sana Sheikh: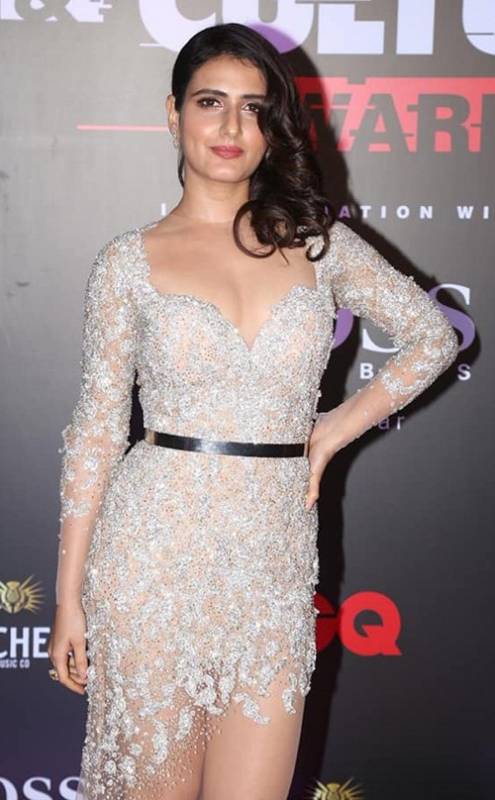 Well, you might have watched 'Thugs of Hindostan' or 'Dangal'. Can you recall the agile performance of Fatima Sana Sheikh?
Initially, Fatima appeared as a child artist in several movies, like One 2 Ka 4 and Chachi 420. Back in 2009, she bagged The German Star of India award in Germany. Known for her strong physique and appealing performance, Fatima's ascent into the celebrity world has been consistent. She also performed in Tahaan, the drama film.
However, Fatima Sana Sheikh turned out to be a known face with her performance as Geeta Phogat in Dangal.
12. Vaani Kapoor: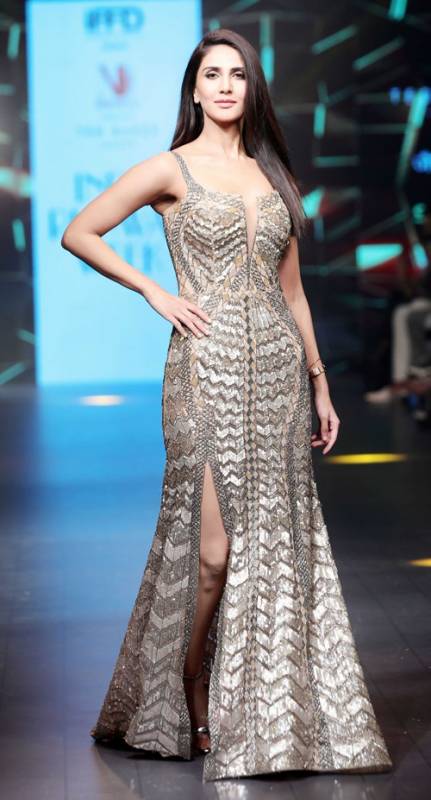 In Indian model and actress hailing from Delhi, Vaani Kapoor comes from a well-educated background. She made her first appearance in Shuddh Desi Romance, as a supporting actress. What makes her a prominent face in the film industry is her passionate performance in all the movies she has been a part of. A charming face and elegant physique make her a good pick in the top 15 list. Over the years, Vaani Kapoor has bagged several nominations and awards. Presently, she performs mostly in the Yash Raj Films. Besides, she has appeared in romantic comedies like Befikre and AahaKalyanam.
13. Samantha: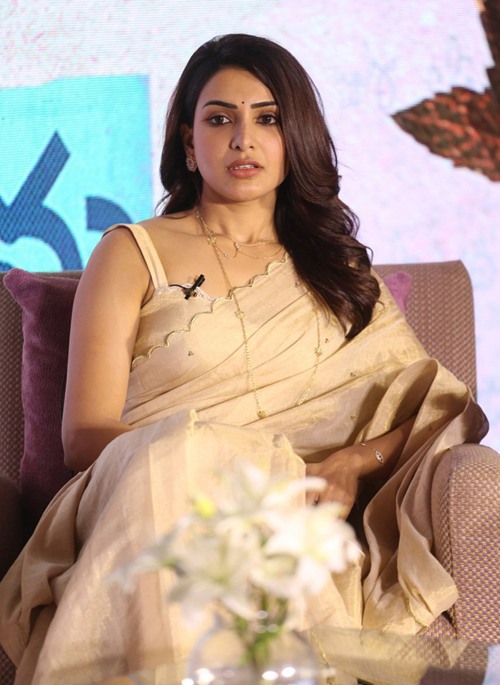 One of the hottest women in the Indian film industry from South India, Samantha has been a complete package of sex appeal, looks and talent. In case you have watched Ye MaayaChesave, the romantic Telegu film, directed by Gautham Menon, you must be familiar with her sensual beauty.
Samantha has been a known face in Telegu movies, and is one of the contemporary heroines in this particular genre. She continues to be a favourite among the critics as well as the audience. Samantha performed in several commercially successful Telegu cinemas like Chettu, Dookudu and Brindavanam.
14. Tamannaah Bhatia: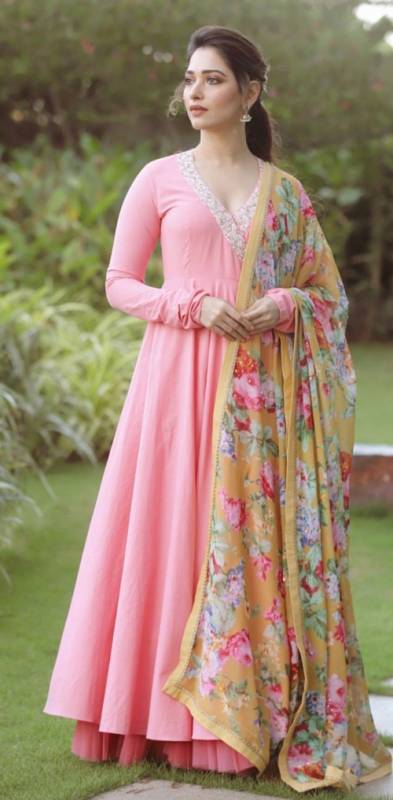 If you had watched the movie Chand Sa Roshan Chehra, you might recall Tamannaah Bhatia performing along with Ajay Devgan. This was her debut movie in Bollywood. Tamannaah hails from south India and has worked extensively with south Indian directors. Apart from Bollywood, she performed in Tamil and Telegu films too. Presently, she is among the most beautiful south Indian girls, with a naturally appealing figure. Presently, she is working as a prominent endorser for several products and brands.
15. Kriti Sanon: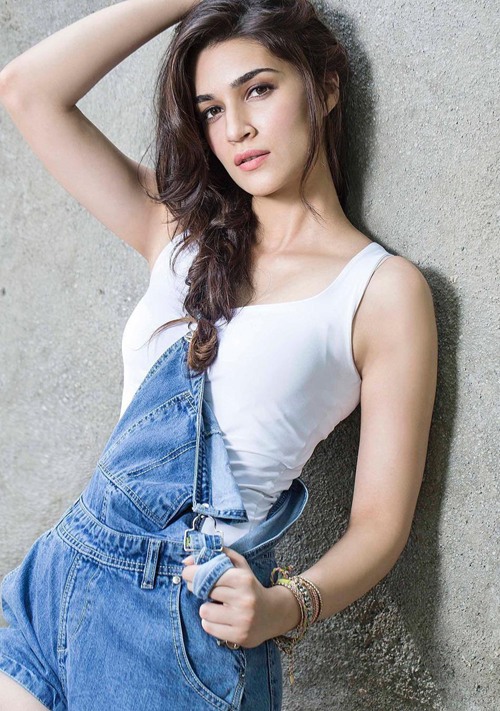 Kriti Sanon's face in Bollywood is relatively new. She debuted in the movie Heropanti along with Tiger Shroff. Her glamorous look and enthralling performance in this movie brought her into the limelight. However, the actress has gone through several surges and falls in her career. At 27, she is still young and is one of the most promising actresses in the Indian film industry. Bareilly Ki Barfi has been one of her latest films, while her highest-grossing movie was Dilwale (2015).
Kriti Sanon also appeared in some of the most popular comedy movies in recent years. These include Housefull 4 and Luka Chuppi in 2019, and Bareilly Ki Barfi in 2017. Kriti has successfully launched a clothing brand and presently endorses several products and brands. Besides, she made her way into the 100 Celebrity list of Forbes India in 2019.
With this, we wind up the list of hot celebrity women from India. The country has tons of beauties, and the film industry continues to sizzle with their glamourous looks. Apart from the list presented here, several hot North Indian girls have been a part of Bollywood. Hope you have managed to spot one of your favorite celebrities in this list!