Hyderabad: A CCTV camera installed at one of the roads leading to the Gunny bag making unit helped the cops to unearth the Warangal mass murder plot.
CCTV cameras, which act force multipliers of the Telangana police department, have once again come to the rescue of the cops in cracking the murder of nine migrants. Bodies of nine laborers were found in an abandoned agricultural well at the Gorrekunta area of Geesukonda in Warangal district.
Though all initial inquiries were hinting at mass suicide, the postmortem examination indicated otherwise. Plus the presence of victims belonging to different states also raised suspicion.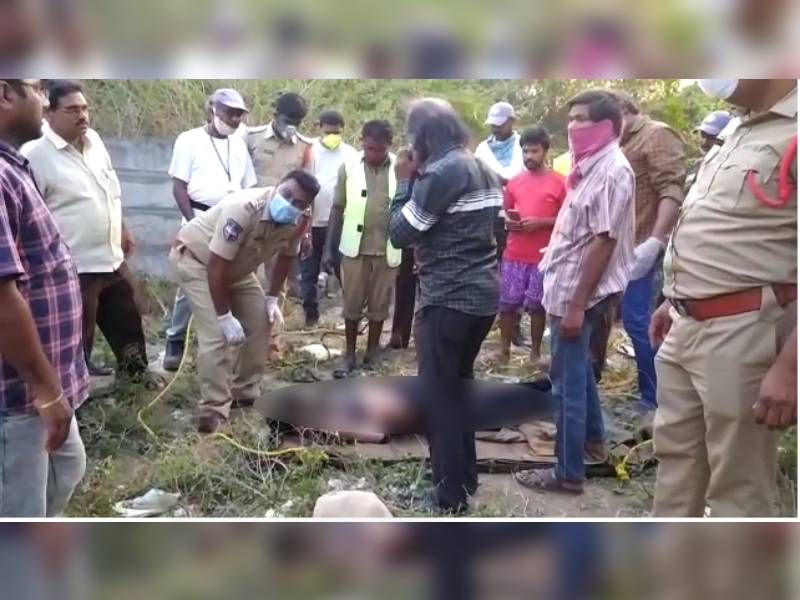 The cameras showed the man on the bicycle going towards the spot and leaving the place in a hurried manner. Without wasting any time, zeroed in on Sanjay Kumar Yadav, a migrant from Bihar.
In no time, special teams laid their hands on him, only to find out the chilling details behind the mass murder. Further, they also solved the murder of a woman. Sanjay had killed her in a moving train and thrown out the body in February 2020.
Since the formation of Telangana state, the police the department has been advocating for the installation of more CCTV cameras. Each camera, which is seen as equivalent to 100 police personnel, has not only helped them in crime prevention but in cracking many sensational cases in the recent past.
The brutal rape and murder of an infant at Hanamkonda in Warangal district led to the conviction of the accused. Evidence from CCTV cameras played a key role in making a watertight case. Though the accused was caught red-handed by the child's family, cameras captured him fleeing with the child.
The court relied on this evidence and gave him the death penalty, which was however commuted to life imprisonment by the High Court. CCTV cameras gave vital clues in the suspicious death of a teenager whose body was found on the main road in Hanamkonda town in November 2019.
Analysis of footage led police to her boyfriend, who after being arrested confessed to having killed her to ward off pressure for marriage. Further, there are many cases that could have been detected only with clues from CCTV cameras.