Hyderabad: A regular raid at Keesara tehsildar Erva Balraju Nagaraju turned out to be the biggest catch for Telangana Anti-Corruption Bureau (ACB) after they recovered 1.10 crore cash from a guest house and Rs 8 lakhs from a vehicle.
Tainted Keesara tehsildar Erva Balraju Nagaraju is not new to the graft cases registered against him by the Anti-Corruption Bureau. The accused officer, who was caught red-handed accepting bribe of Rs 1.10 crore from a realtor, had earlier escaped the legal dragnet.
A day before Independence Day, the sleuths of Anti Corruption Bureau carried out raids against Keesara tehsildar Erva Balraju Nagaraju and two real-estate dealers. Sleuths recovered Rs 1.10 crore from a guest house and Rs 8 lakhs from a vehicle.
The extensive operation against tainted officer, ended with a case under Prevention of Corruption Act, booked against the trio. The sleuths also seized unaccounted cash of Rs 28 lakh, half kilo gram of gold ornaments and immovable properties owned by the the tahsildar.
According to ACB records, this is the second time the tehsildar was caught in a graft case. "In 2011, Erva Balraju Nagaraju was serving as deputy tehsildar in Shamirpet Mandal of Hyderabad. Acting on the complaints, ACB carried out searches and unearthed properties to the tune of Rs 1.50 crore amassed through an illegal source of income. The man was booked under a disproportionate assets case," said a source.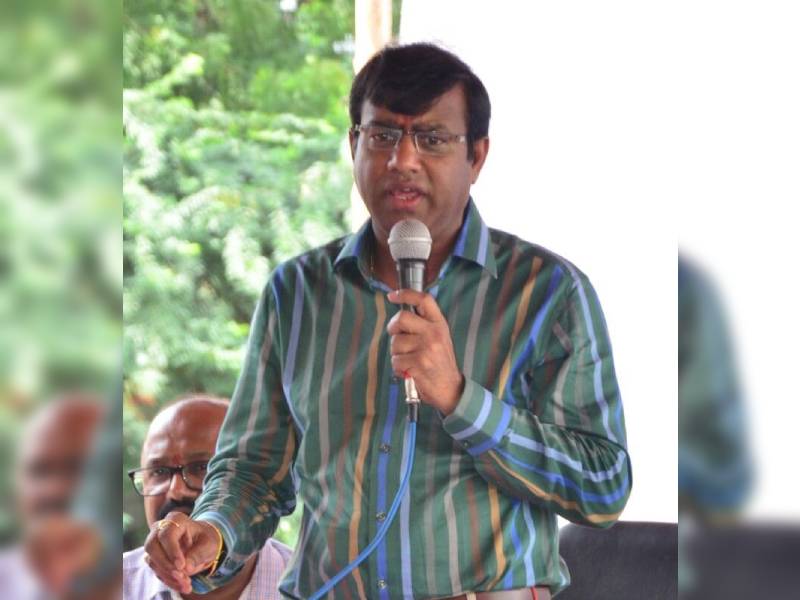 The case ran for 5 years and he was suspended from service for a brief time. "Though ACB requested the revenue department for prosecution after conducting a robut investigation, no action was taken and the accused officer continued on his post. Finally, all charges were dropped and the case was closed in 2015," the source added.
Investigations by ACB revealed that the tehsildar joined as a stenographer. Given his political clout, he was elevated to the post of tehsildar.
"Keesara tehsildar's trap is the biggest in the history of Telangana ACB. The accused officer is known for demanding bribes. ACB also received numerous complaints about the land deals. Surprisingly, his spouse was extremely rude and non-cooperative during the searches resulting in deploying lady constables" an officer told Newsmeter.
As part of the raid, ACB has also seized records at Revenue department and the collector's office.
ACB also found that he owns multiple house plots and buildings in Hyderabad.
On August 14, ACB officials registered a case under prevention of corruption act against 47-year-old Erva Balraju Nagaraju, tehsildar of Keesara, fifty-year-old Chowla Srinath, real estate dealer of Sri Satya Developers, Swaroop Nagar, Uppal, and forty-year-old Kandadi Anji Reddy, another real estate dealer from Rampally Dayara, Keesara Mandal.