Hyderabad : When a 55-year-old woman from Shadnagar died at Osmania General Hospital (OGH) on April 2, little did the doctors know that she was infected by a coronavirus. It was after her death that her test reports came back positive for COVID 19.
Panic gripped the area as the deceased had neither any travel history nor was she a primary contact of a COVID-19 patient.This led to the belief that the outbreak has entered into the community transmission stage, though the Telangana government has denied it.
An inquiry revealed the 55-year-old woman developed COVID-19 like symptoms on March 28 and was treated at two private hospitals in Shadnagar and Mahabubnagar before she was shifted to OGH in Hyderabad.Following her funeral, the entire Chegur village was sealed off and thousands put under quarantine.
Test reports of her family members initially turned out to be COVID negative.One youngster, who hails from Bihar tested positive and is admitted to Gandhi Hospital.The lady, who ran a grocery shop had rented out a room to four youngsters, all natives of Bihar.Eleven days after, her husband was also tested positive on April 13.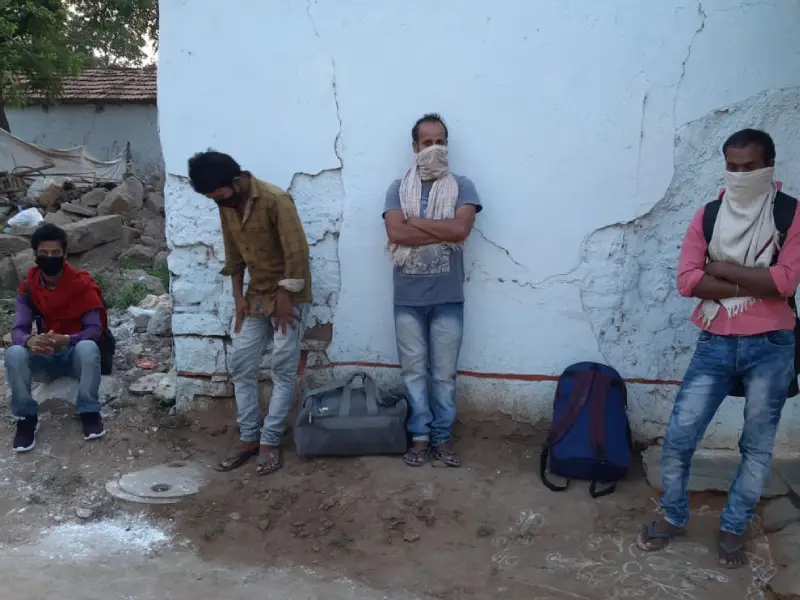 An investigation found that the deceased contracted the infection from her tenant who had traveled to Uttarkhand and returned home via AP Sampark Kranti train from Delhi.
Notably, many who were part of the Tablighi Jamaat congregation including the 14-member Indonesian group traveled by the same train on different dates. Ten Indonesians were tested positive for coronavirus. Post treatement all are cured and discharged.
"One youngster boarded the AP Sampark Kranti Express on March 18 from Delhi. He reached Secunderabad railway station, the next day and traveled to Chegur by road. The man was employed by 'Ramachandra Mission to Kanha Ashram' Trust as a worker. However,he was denied a stay by their employer.Later he and his three friends rented a room at the deceased woman's house. The grocery store is attached to the house," said Sampath, a resident of Shadnagar.
Commissioner of Police, Cyberabad VC Sajjanar told NewsMeter that one of the tenants was the source of infection. "The infected man traveled by AP Sampark Kranti. In another case in Andhra Pradesh, a man from Kurnool with no travel history, died of COVID-19. The decease in mid-forties with pre-existence of diabetics, respiratory issues died on April 3rd in Nandyal' he said.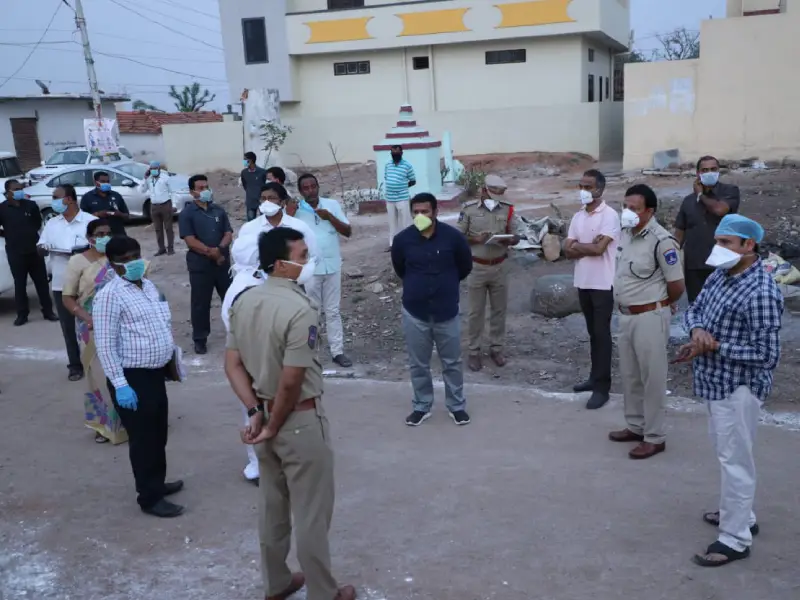 When this correspondent checked with the Kurnool district health officials, the medical reports of the man taken after death came back positive. The source of infection is yet to be established. However,he (the man) a welder, had visited masjid for prayers. 'He could have come in contact with Tablighi Jamaat returnees," said the District medical health officer-Kurnool.
Over 75 people, who attended the Tablighi Jamaat meeting, returned to Andhra Pradesh via AP Sampark Kranti express between March 15 to 19, 2020. Andhra Pradesh authorities informed, that, a majority of the Tablighi Jamaat participants travelled via Duronto Express train no- 12270 from Hazrath Nizamuddin to Vijayawada between March 15-20. The train is twice a week (every Tuesday and Saturday).
In another case, a doctor from AP (name withheld) shared with NewsMeter that , 'An AP student who travelled to Jalandhar for education returned to the state on March 16. He board the AP Sampark Kranti express from Delhi and reached AP on March 16.The student has been tested positive. " The boy's reservation was in bogie number 22, he claimed that he walked to other bogie to meet his friends. Many who attended the religious meeting in Delhi were present In the same train; the student claimed'.