Hyderabad : Vikarabad district, 75 km from Hyderabad, was a green zone until the third week of May. Now, the district has reported five Covid positive cases, thanks to a 'careless visitors'.
It all unfolded On May 11, when Srinivas (name changed) from Shadnagar attended his grandfather's funeral held at Jiyaguda, which continues to be Covid hotspot, little did he know that he would be spreading the virus to 12 people. Jiyaguda also houses one of the biggest slaughterhouses in Hyderabad.
After attending the final rites, the youth returned to Shadnagar. Following Srinivas' return to Shadnagar, his two close friends Pavan and Kamal (name changed) met him and the trio went around the village. ( Note: Fictional names have been used to avoid confusion)
Recently, Shadnagar reported two deaths, of an elderly couple. They contracted the virus from their tenant, a native of Bihar. This led to the entire village being placed under quarantine. Just when Shadnagar was recovering from Covid, Srinivas reportedly infected 8 members, including six members of his family.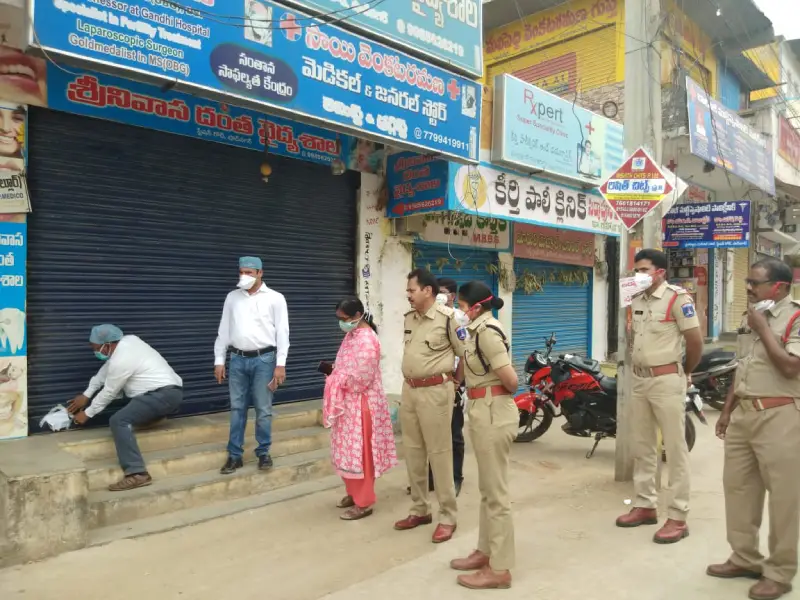 However, as all of Srinivas' family members were asymptomatic, no one realised the fact till his friend, Pavan, visited Bandelkicherla village in Kulkacherla mandal, Vikarabad district.
On May 18, an asymptomatic Pavan attended Odi Biyyam ( a post-wedding ritual)  of a friend. During the function, he reportedly interacted with many attendees, including another youth from Tandur of Vikarabad.
A few days later, a 50 year-old and two children who also attended the function developed Covid-19 symptoms. The trio approached a private hospital and subsequently were referred to the district health officials.
They tested positive for Covid-19 and the youth from Tandur also followed.
"During inquiry, the Covid positive patient revealed that they had attended a function at  Bandelkicherla village of Kulkacherla mandal, Vikarabad district.
While tracing contact details of all attendees, it was found that a youth from Shadnagar had attended the function and he proved to be the virus spreader, Vikarabad SP Vishnu S. told NewsMeter.
The woman in the elderly couple, two children and youth from Tandur amount to four cases. The fifth case is that of an old man from Gaddipally village in Vikarabad.
"During door-to-door survey, an Asha worker came across an old man who complained of frequent stomach pain. Though the man did not show any Covid-19 symptoms, he was asked to undergo the test and the result turned out to be positive. His family members were shocked to know that he tested positive as he never stepped out of the house nor did he interact with any outsiders since the lockdown was announced, the SP said.
The five persons, including two children from Vikarabad, and eight from Shadnagar are currently undergoing treatment at Gandhi Hospital in Hyderabad