Hyderabad: The Tamil Nadu government recently announced that it will provide e-pass for inter-district and inter-state travel which will be made available within 24 hours of applying.
E-pass is mandatory for those travelling in private vehicles. While earlier the government was only issuing e-pass for marriages, deaths, and medical emergencies, it has now said that people who wish to return to their hometowns can apply for them.
Chief Minister Edappadi K. Palaniswami eased restrictions on e-passes on 14 August.
Here is how you can apply for an e-pass if you are travelling to the state or between districts:
1. Visit the official Tamil Nadu e-pass website.
2. To register, enter your mobile number and the security captcha in the boxes given.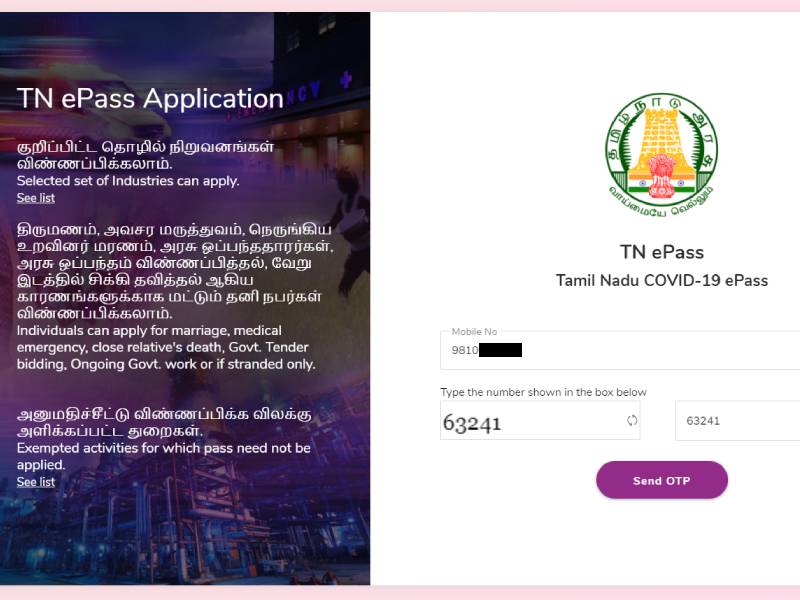 3. You will then receive an OTP on your registered mobile number.
4. Enter the OTP within two minutes of receiving it. You will then be logged in to the website
5. Upon logging in, you will receive multiple options about the kind of travel you will be undertaking – personal travel via private vehicle, travel via air or train to the state, travel via air or train to the district, business round trip, and commercial establishments bringing guest workers from another state.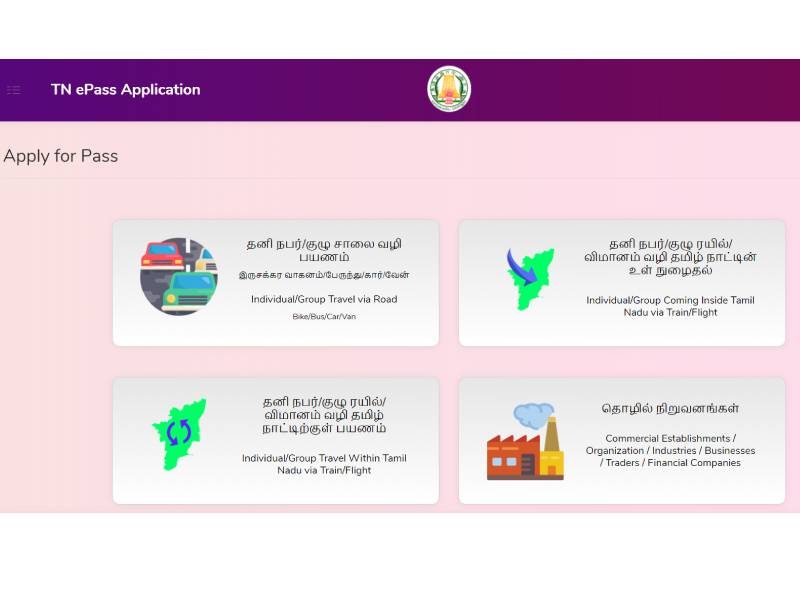 6. Upon choosing the category, you will have to enter your details, such as name, address, the reason for travel, range of travel, date of travel, ID proof, vehicle number, and others. This will differ based on the type of travel.
7. The government will verify your documents once the registration is complete. You will have to upload documents providing proof of travel (certificate in case of a medical emergency or wedding invitation in case of a ceremony, etc), along with ID proof.
8. The e-pass will be processed once you present your ID proof like Aadhar, Voter ID, Pan Card, address proof, vehicle license, and employment ID.
With the easing of travel restrictions, the e-pass can now be availed by stranded citizens who want to return home, business professionals, wedding invitees, government tender bidders, and also for medical emergencies.
Activities exempted for e-pass include those related to fisheries, transport of goods, agriculture, and MSMEs.