Hyderabad: The Hyderabad police, on 13 August, busted an online gaming and betting racket and apprehended four persons, including a Chinese national. The Chinese-operated racket ran into hundreds of crores of rupees, they said.
Recently, two persons had registered complaints with the cybercrime unit claiming they were cheated by an online gaming website. They had lost Rs. 97,000 and Rs. 1,64,000, respectively.
According to the police, the fraudsters were luring prospective gamers through Telegram groups. Entry was by reference only and members who introduce a certain number of new members were paid commission. The admins of these groups would tell players about the websites where the registered members could play games and place bets. These websites changed every day. One such game was called Colour Prediction where players placed bets on colours, said the police. Meanwhile, bank accounts and payment gateways were linked to the companies Linkyun, Dokypay, SpotPay, and several others, the police have found.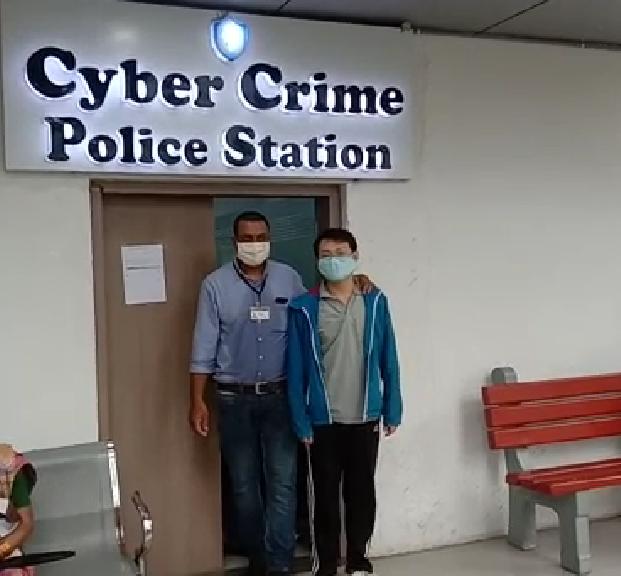 The group constantly tried to establish new companies and move operations from one company to another. The names of some of these companies were Growing Infotech Pvt. Ltd, Sily Consulting Services Pvt. Ltd, Pan Yun Technology Services, Linkyun Technology Pvt. Ltd, Dokypay Technology Pvt. Ltd, SpotPay Technology India Pvt. Ltd, Daisylink Financial Pvt. Ltd, and Huahuo Financial Pvt. Ltd.
The domain name and servers of the gaming websites were based out of China and the data hosting services were Cloud-based in the US and operated from China. The entire technical operation was run by the China-based directors and partners of these companies. The payments were being routed through India-based payment service providers or gateways.
The total value of the inward transaction on the two accounts traced so far was nearly Rs. 1,100 crores, a majority of which was for the year 2020. Most of the remittances have been transferred to different other accounts that are being traced. Some of the accounts are overseas. Total overseas remittances, known as of now, amounts to nearly Rs. 110 crores. The group was planning to register a company in the Cayman Islands, the police said.
A police officer said, "During our investigations, we found that the amount frozen in bank accounts amount to nearly Rs. 30 crores. Recently, we have seen suicides over online betting in the state and other parts of the country which will be investigated. We have also learned that these groups are possibly involved in other cybercrime activities like phishing, running banned apps and dating apps. We found that there were nearly 28 complaints registered in different states regarding their activities."