Hyderabad: Neehari Mandali, 31, is a burn survivor. But what makes her different from other burn survivor's is that she has helped 94 burn survivors have postburn deformities surgeries and has counselled 700 victims from four states, through her Burn Survivor Mission Saviour Trust (BSMS) that she started in 2014 while she was recouping.
She is also fighting for burn, acid victims to be included in the Rights of Persons with Disabilities Act (RPWD) 2016, under physically handicapped quota.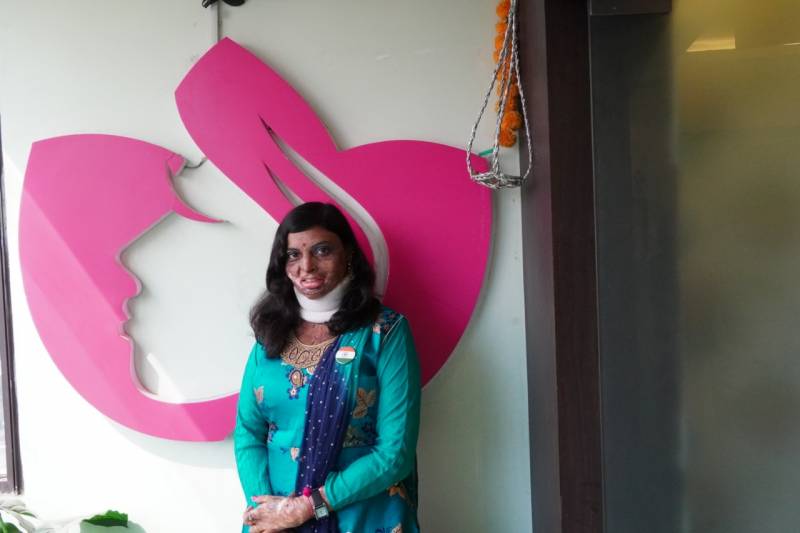 Neehari says, "Every year, around 2.4 lakh people get injured in fire burns and are physically unable to carry out normal day to day tasks. They should also be added under the RPWD Act 2016. Why has the government not included them under the RPWD Act?"
Neehari's story is not an easy one. It took a long time for Neehari who holds a degree in Political Science, to heal not just from the physical scars, but also from the emotional ones.
Similar read: 7000 unresolved child abuse cases in Telangana; Survivors continue to live in societal stigma
Circa July 9, 2009, the day when Neehari attempted suicide. Then, Neehari, like any woman in love, had gone against her parent's wishes and married the man she loved. Despite their mutual relationship, Neehari alleges that the physical and mental torture by her husband began from the first week of marriage.
She says, "Unhappy with the life I burnt myself using kerosene. But survived with almost 90 per cent burns on my body. At that time, I was also two-months pregnant."
While I was recovering, I thought about other burn survivors and thus was born the Burn Survivor Mission Saviour Trust (BSMS) in 2014, she adds. With the birth of BSMS, Neehari says, "People criticised me saying, "You cannot eat with your own hands and how can you go out?" It might be simple words for them, but they were like fire for me and emotionally tore me down. But with the support of my family, friends and doctors I pulled through."
Counsellor for cosmetic and plastic surgeries Elizabeth says, "Neehari is an 'iron lady.' I knew her from the time she attempted suicide. She is giving her best to help burn survivors."
BSMS held their first camp in Kerala in 2017, with the support of the Indian Medical Association, Calicut and Kerala Plastic surgeons' association and about 25 burn survivors benefited.
Of the 94 surgeries that BSMS performed, around 20 per cent of them were on children. It is worrying that most of the burn survivors are female victims and many of the cases are mostly due to domestic violence, says Neehari. There are two types; namely, self-emotional burns that are called suicide and the other are attack burns. Neehari says, "Most victims, even if it is a case of domestic violence, call it a suicide attempt."
According to government data, India witnessed 1,189 acid attacks between 2010 and 2016. According to the World Health Organization (WHO), "In India, over 10 lakh people are moderately or severely burnt every year."
While Neehari has till date been helping post deformities cases, she also wants to help fresh burn cases. She says, "Recently, I came across fresh burn cases from Pune and Kashmir. However, I couldn't help them. If we get the right support, we will help."
"Our body consists of 85 per cent of water. When the body is burning, it is like a plastic cover burning. Two layers of the skin will be burnt completely. It takes a long time to heal, sometimes leaving scars," said Elizabeth. Post-burn deformities are challenging to operate. Elizabeth says, "Most burn survivors do not go for surgeries when the burns are fresh. If survivors come when the burns are fresh, it is easy for doctors and patients to get better results."
According to Neehari, many burn survivors remain jobless and don't step out of their homes for years after the accident. Many find it difficult to get married as nobody wants to marry them. Society avoids them like the plague. BSMS future plan is to conduct a surgical camp all over the country and help burn survivors lead a healthy life.