Hyderabad: The heart-rending story of a pregnant elephant's death in Kerala has triggered massive outrage on social media. A man from Hyderabad has offered a reward of Rs. 2 lakh to any person who can help identify the miscreants who killed the elephant.
On 27 May, an elephant had died after it eat a pineapple filled with crackers in Kerala's Silent Valley.
Troubled by the incident, B.T Srinivasan, the general secretary of the United Federation of Resident Welfare Associations Hyderabad, took to Twitter to announce a reward for anyone who has information about the incident. "I want to offer a reward of 2 lakhs from my personal savings to the person who gives information about the miscreants who made a pregnant elephant eat a pineapple stuffed with crackers. The elephant, which died in Kerala's Malappuram (sic)," he tweeted. However it is to note that the incident occurred in Palakkad district and not Malapuuram.
Mr. Srinivasan said he was moved by the images of the pregnant elephant and decided to do something about it. "How can a human being be so brutal to a poor animal? People who are behind this incident should be identified and punished. I am just doing my part here," he said.
He is hopeful that a tip-off will come sooner or later. "I have tagged Kerala's Chief Minister in the tweet. Hopefully, the news will reach Kerala and the police will be able to get some clues from the people. Once they identify the persons behind it, I am ready to go to Kerala and hand over the money to the informant who helped in the case," he said.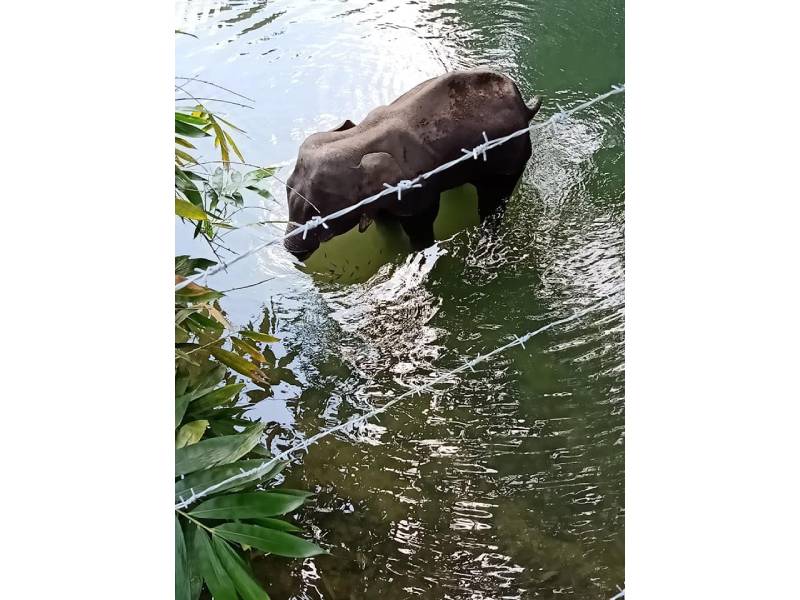 The Kerala police are yet to arrest anyone in the case. However, an FIR has been filed against unidentified persons.
This is not the first time that animals have had to bear the brunt of human cruelty, recalled the animal-lover. "I remember an incident a year ago when a young man was caught throwing dogs from the terrace in Chennai. He was punished. In another incident, three puppies were burnt alive. We need to come together and condemn such acts and see that these miscreants are caught and punished," Mr. Srinivasan said.
The pregnant elephant in Kerala had consumed a pineapple laced with crackers. It had walked around in pain for days before it finally died of its injuries in the Palakkad. Cracker-filled fruits are usually used to trap wild boars, wildlife officials said.
Meanwhile, the Human Society International, an animal protection organisation, has also announced a reward of Rs. 50,000 for any information on the identity of the perpetrators in the incident.