Hyderabad: The Hyderabad police, on 14 July, arrested eight persons involved in the black marketing of antiviral medicine used to treat COVID-19 patients. Drugs, including Remdesivir, Actemra, and Fabiflu, worth Rs. 35 lakh and Rs. 55,000 in cash were seized from them.
The seized drugs included 51 Remdesivir 100mg injections, nine Actemra 400 mg injections, and four Actemra 80mg injections. Also, 180 strips of Fabiflu tablets and 100 COVID-19 rapid testing kits were seized from their possession.
#Hyderabad Police busted a racket and arrested 8 men and seized drugs used to treat #Covid_19 patients. The drug cost Rs 5,000 however the accused were found selling a Single Remdesivir pack for Rs 30,000. pic.twitter.com/D5JvJwm1vi

— NewsMeter (@NewsMeter_In) July 14, 2020
The MRP of Covifer or Remdesivir is Rs. 5,400 but is sold for Rs. 30,000-40,000 in the black market. A 400mg Actemra costs Rs. 40,000 while its black market price ranges between Rs. 90,000-1,00,000. An 80mg Actemra, on the other hand, costs Rs. 8,000 and is sold for Rs. 25,000 in the black market, while FabiFlu costs Rs. 3,500 and is sold for Rs. 4,000-5,000. Meanwhile, a COVID-19 rapid testing kit costs Rs. 1,200 but is sold for Rs. 1,500-1,800.
"We received a complaint that drugs worth Rs. 5,400 was being sold for Rs. 40,000. We started investigating and discovered a black market racket," said S Raghavendra, Inspector of police, South Zone Task force, who was heading the operation.
The police found that the prime accused, K. Venkata Subramanyam alias Phani from Secunderabad, was a managing director of Sri Medicure Product (OPC) Pvt. Ltd. The company operated from Phani's residence at Anandbagh in Malkajgiri. He claimed that he purchased the drugs from Hetero Company in Sangareddy that manufactures Remdesivir.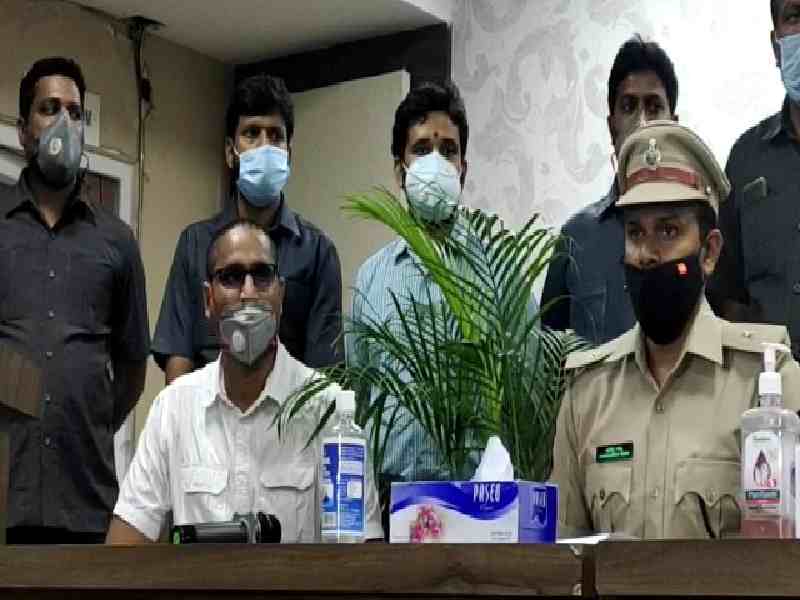 Phani was selling the drug to Santosh Kumar for a profit of Rs. 3,500 who in turn was selling them to K. Kishore and Mohd. Shaker and making a profit of Rs. 6,000. Kishore and Shaker were reselling the drugs to Rahul for a profit of Rs. 8,000 and Rahul were selling the same to customers through Firdouz and Saif and making profits worth Rs. 15,000-18,000. The final price of the drugs was between Rs. 30,000 and Rs. 40,000 depending on the demand. Meanwhile, Rahul had also procured Actemra from Gagan Khurana in Delhi and was selling the same to needy customers at a higher price.
The accused and the seized drugs were handed over to the SHO of the Chaderghat police station.