Hyderabad: While Telangana police has been using drones for surveillance of people violating lockdown norms since April, some engineering students from Hyderabad have come up with another utility of drones: sanitisation. A team of ten B.Tech students from Lord's Engineering College in Hyderabad have brought out a drone sanitiser that can disinfect a large area, using manual controls. The team has already presented a demonstration of their drone and sanitised their campus on June 4.
Shadab Khan, one of the engineering students involved in the project, said that they had planned to create the drone sanitiser when the news about the novel Coronavirus was reported from China. "It was in January and it was the beginning of our semester. Our mentor, Ramavath Suman sir, put forth the idea before us and we began work in February. We managed to finish a major part of project before the Covid-19 lockdown was announced in March," he said.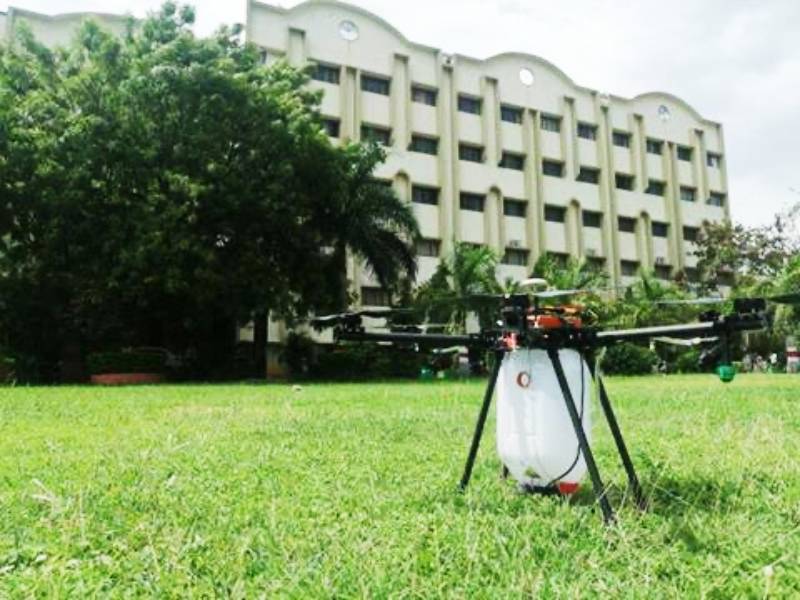 The drone sanitiser consists of three pairs of wings, with a small tank attached to the central body, which makes it different from the usual drones used for surveillance. The tank, which is filled with sanitiser liquid, will help spray and disinfect the area from above 400 metres when manually controlled, the student explained.
'COVID-19 situation made it challenging to procure raw materials'
"One of the challenges we faced while building the device was difficulty in procuring material. We had visualised the plan in January but by then, the situation was getting worse in China. As a result, a lot of the materials we used for the drone sanitiser, had to be bought for a higher, non-negotiable price," said Shadab Khan.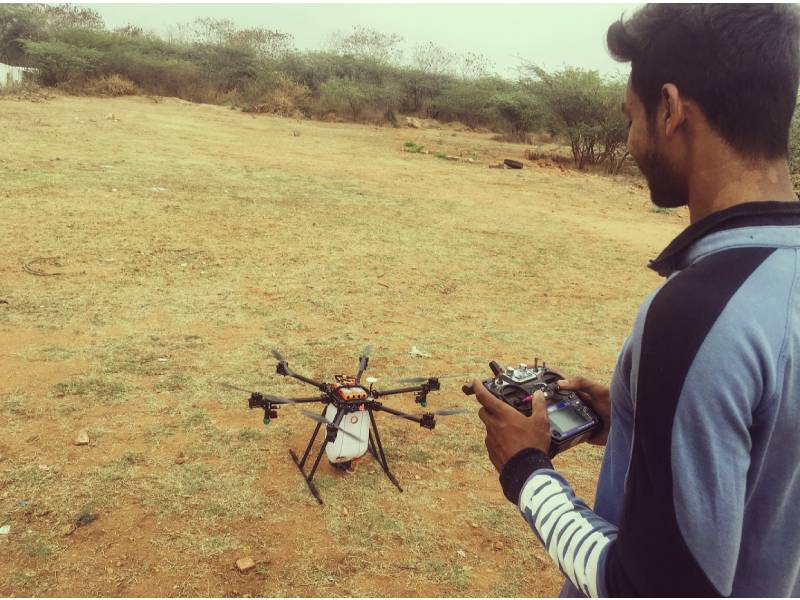 The drone sanitiser was made at a working cost of Rs 80,000, according to the mechanical engineering student. While sanitisation is one feature of this drone, other utilities and features can also be added to this multi-purpose device, he said. "For instance, these drones can be used to extinguish fires, if the material in the tank is filled with appropriate material. Apart from this, in agriculture, the drone can be used to spray pesticides," he explained.
Other students who were a part of this project include Mohammed Muzamil Farhan, Mohammed Tousif Uddin, Mohd Abdul Nishat Ahmed, Syed Nayeem, Aiman Quraishi, M.A Alim Ahmed, Mohd Mudassir Rafey, Minhaj Ahmed, Mohammed Ashfaque Inayath. The students planned to launch the device in March itself but Covid-19 lockdown delayed it.