Boeing to start manufacturing complex vertical fin structures for 737 aeroplanes in Hyderabad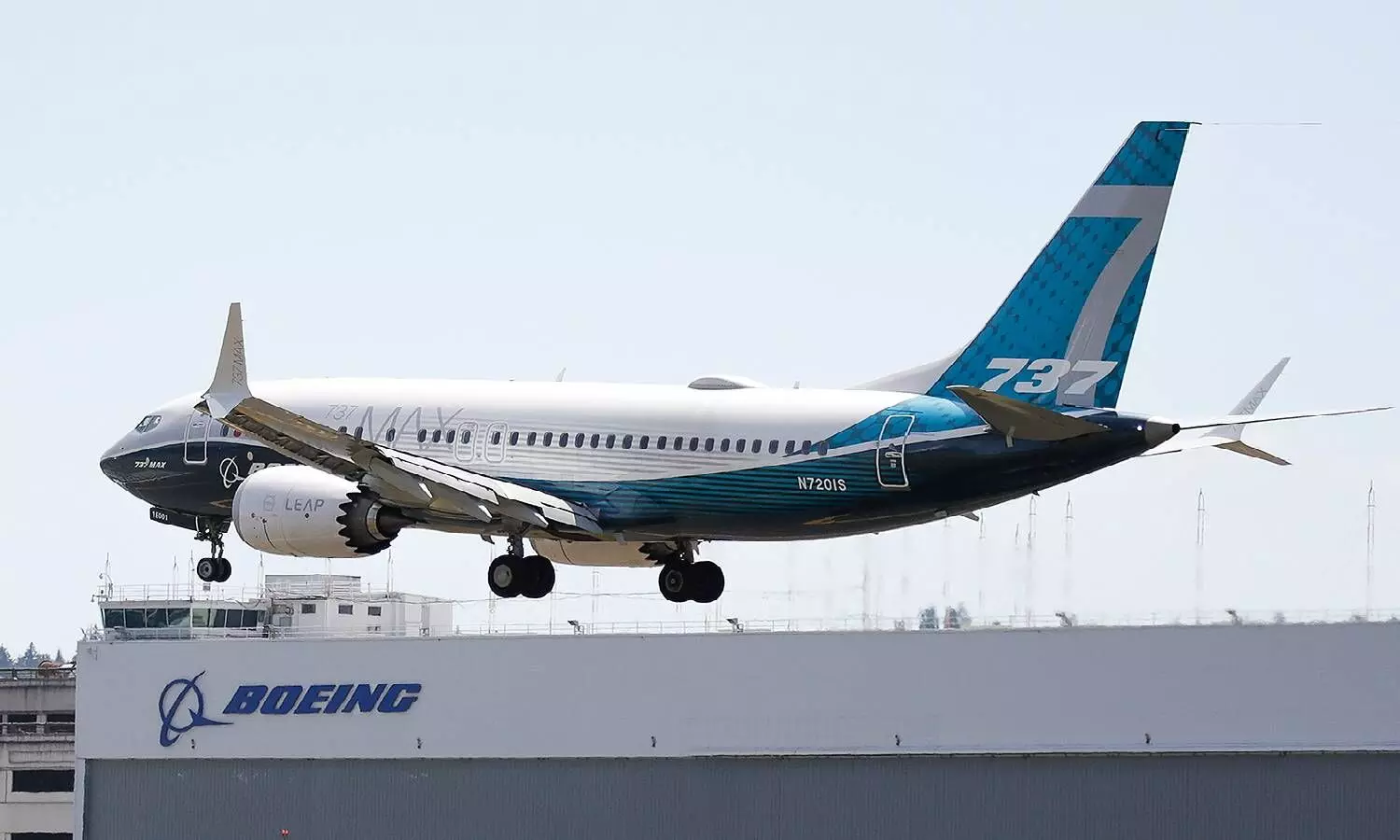 Hyderabad: Aircraft manufacturing giant Boeing on Friday announced to manufacture complex vertical fin structures for 737 aeroplanes in Hyderabad.

The new production line will be manufactured at Tata Boeing Aerospace Limited (TBAL) Hyderabad, a joint venture of Boeing and Tata.
Jayesh Ranjan, Principal Secretary, Industries, Government of Telangana, said Boeing has announced major projects for Hyderabad.
"Boeing will manufacture complex vertical fin structures for 737 planes in Hyderabad," he said.
Vertical fin, present at an angle of 90 degrees atop the aircraft tail is used to provide directional stability to an aircraft and prevent aerodynamic side slips.

"The vertical fin is a complex structural part and the new production line at its JV in Hyderabad will utilize cutting-edge robotics and automation in manufacturing. The expansion will create additional employment," Boeing said in a statement.
Also on February 4, the GMR Group signed a Memorandum of Understanding (MoU) with Airbus, the leading manufacturer of commercial aircraft, to explore collaboration opportunities across aviation services, technologies, and innovation.
The MoU was signed at Aero India 2021 that is being held in Bengaluru. As part of the MoU, GMR Group and Airbus will collaborate to explore a broad scope of aviation services like maintenance, components, training, digital and airport services both for commercial and military aircraft to benefit the entire aerospace ecosystem in the country.
S.G.K Kishore, the executive director (south) and chief innovation officer of GMR Airports, said, "As one of the leading operators of airports globally, we are very pleased to partner with Airbus to bring the best possible experience and services to the airlines and passengers who are our shared customers, leveraging our complementary strengths and market presence. Under this partnership, GMR and Airbus teams will work together and innovate across areas such as airport operations and air cargo supply chain among others to realize our shared goals."
Earlier, Boeing had announced to set up a manufacturing facility in India, the largest outside the US. Boeing initially planned to start manufacturing its plane components in Karnataka from 2022 but was forced to defer its plans owing to the Covid-19 pandemic. It had decided to convert its Bengaluru facility into a Research and Development Center.