Free medical care improved economic condition of people in flood-affected Osmanagar: Survey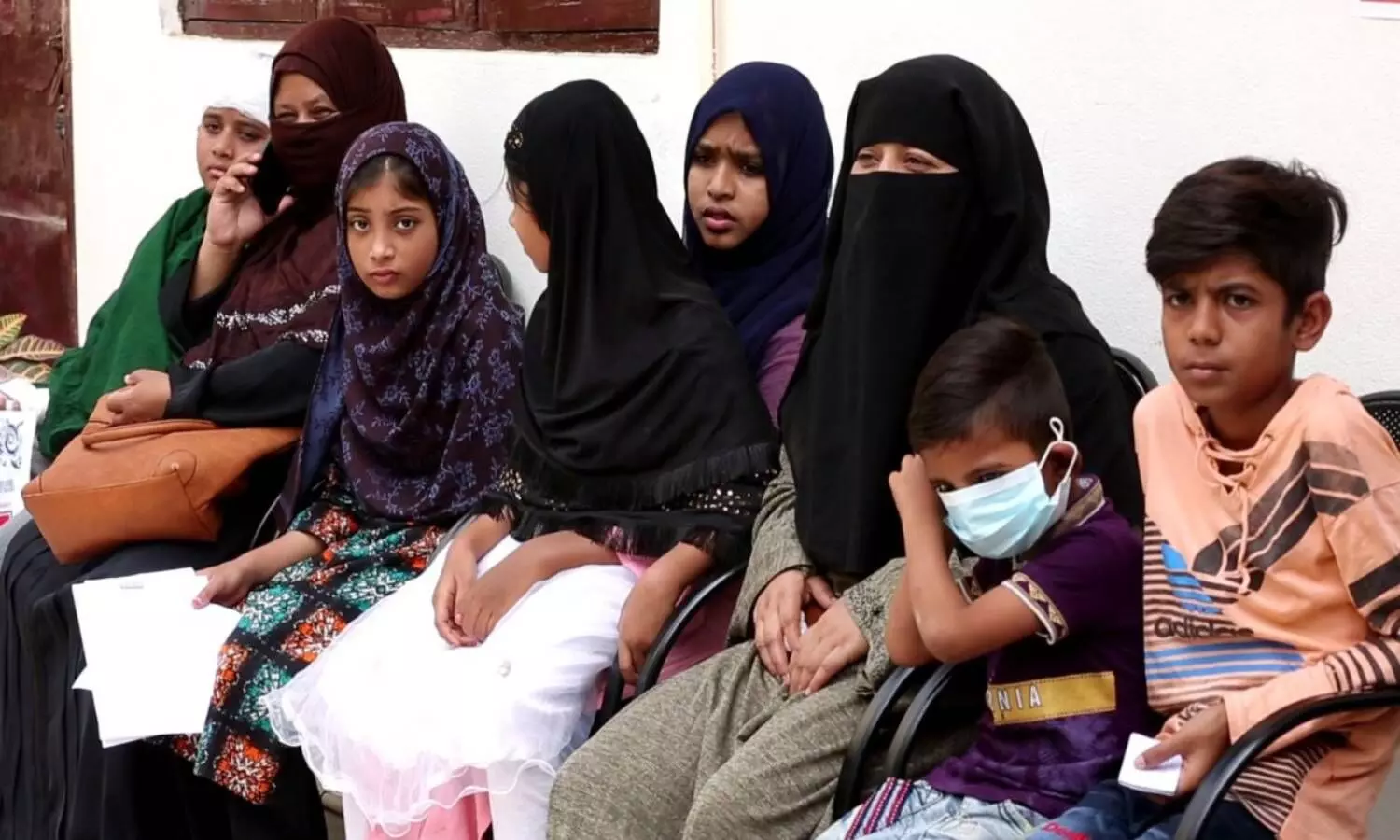 Hyderabad: Access to good primary care treatment has improved the socio-economic condition of residents of the Osmanagar area in Maheshwaram mandal, an area that saw severe flooding in October last year, a survey done by the NGO Helping Hand Foundation has found.

This area faced the double whammy of flooding and COVID-induced lockdown making the lives of residents miserable. Unemployment, poor health, loss of property, and displacement was found to be a common thread running across most households.
The Helping Hand Foundation set up a full-fledged primary health care center in Saif Colony, Osmanagar, in December 2020 soon after the low-lying areas were flooded. There was no good medical facility in the area.
The health center run from Masjid Omar Shifa has provided free treatment to 51,309 patients in the last eight months. It provides not only primary care services but also runs a minor OT and provides dental services, eye screening, and a prevention and control plan for NCDs. Free ambulance services is also provided to cases referred to other centres like OGH, MGMGH, and Princess Nilofer Hospital.
A random survey done on a sample of over 800 plus from Osmansagar, Shaheenagar, Saif Colony, Venkata Puram, and Jalpally - all affected by floods - revealed that around 95 per cent of patients said the free treatment at the centre has helped them save up to Rs. 500 to 700 per visit. This has helped them saved around Rs. 1,500 to 3,500 per month. Also, 37 per cent patients said free treatment has helped them procure rations, grocery, and household items with greater ease compared to before.
Meanwhile, 34 per cent respondents said the money saved in medical treatment has helped them buy fruits, milk, and other nutritional products for their children. Apparently, many respondents from slums have given a high premium to spending money saved on improving children's nutrition.

Twenty-eight per cent respondents said they were able to pay for school and tuition fees of their children from the amount saved in medical treatment.
"Around 80 per cent of patients said that there was general improvement in their health due to good quality primary care and timely medication. The need to visit the clinic significantly reduced from two to three visits per month to almost negligible. Also, 75 per cent of patients with chronic illness saw enhanced savings of out-of-pocket expenses," said Mujtaba Hasan Askari of the Helping Hand Foundation.
He added that the relationship between easy and free access to health care is directly proportionate to improvement in social indices.