GHMC constructs 5,586 public toilets, majority of them handed over to local agencies for maintenance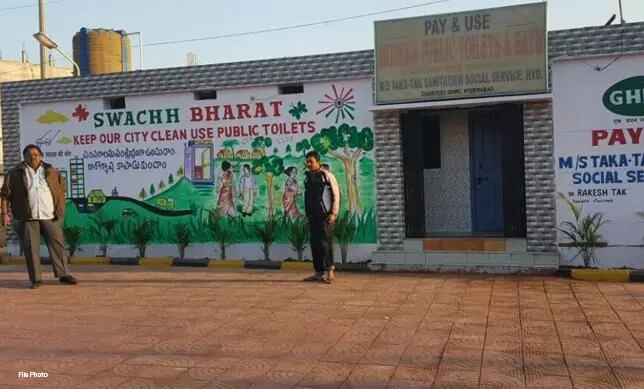 Hyderabad: In line with the government regulations requiring separate toilets for men and women every half km on congested roads, the GHMC has constructed 5,586 toilets so far, of which 5,036 toilets have been handed over to local agencies for maintenance. These toilets were built at a cost of Rs. 19 crores.

The plan is to construct 7,856 latrines in accordance with the guidelines.
According to the GHMC, 1,226 toilets have been constructed in the Bee Nagar zone and all of them have come into use. In the Charminar zone, 1,061 toilets have been constructed and 577 of these are operational, while in the Kukatpally zone 985 toilets were constructed of which 895 toilets have been made available. In the Khairatabad zone, 876 toilets have been completed and 810 are under maintenance while 832 in the Secunderabad zone and 748 in Sheri Lingampally zone has been made available.
The municipal body clarified that no funds were misused in the installation of these toilets which were set up for the convenience of the citizens. It further said that agencies have been told to clean each toilet four or five times in commercial areas and three times in other areas. Maintenance of some of the toilets has not started yet and some of the toilets have been damaged due to various reasons, the GHMC said.
The GHMC has also set up QR codes for the toilets to ensure proper maintenance. It has said that public opinion on the maintenance of toilets will be sought through the QR code.