GHMC spent Rs 2.23 crore fixing roads in Kukatpally, Serilingampally but ignored Jubilee Hills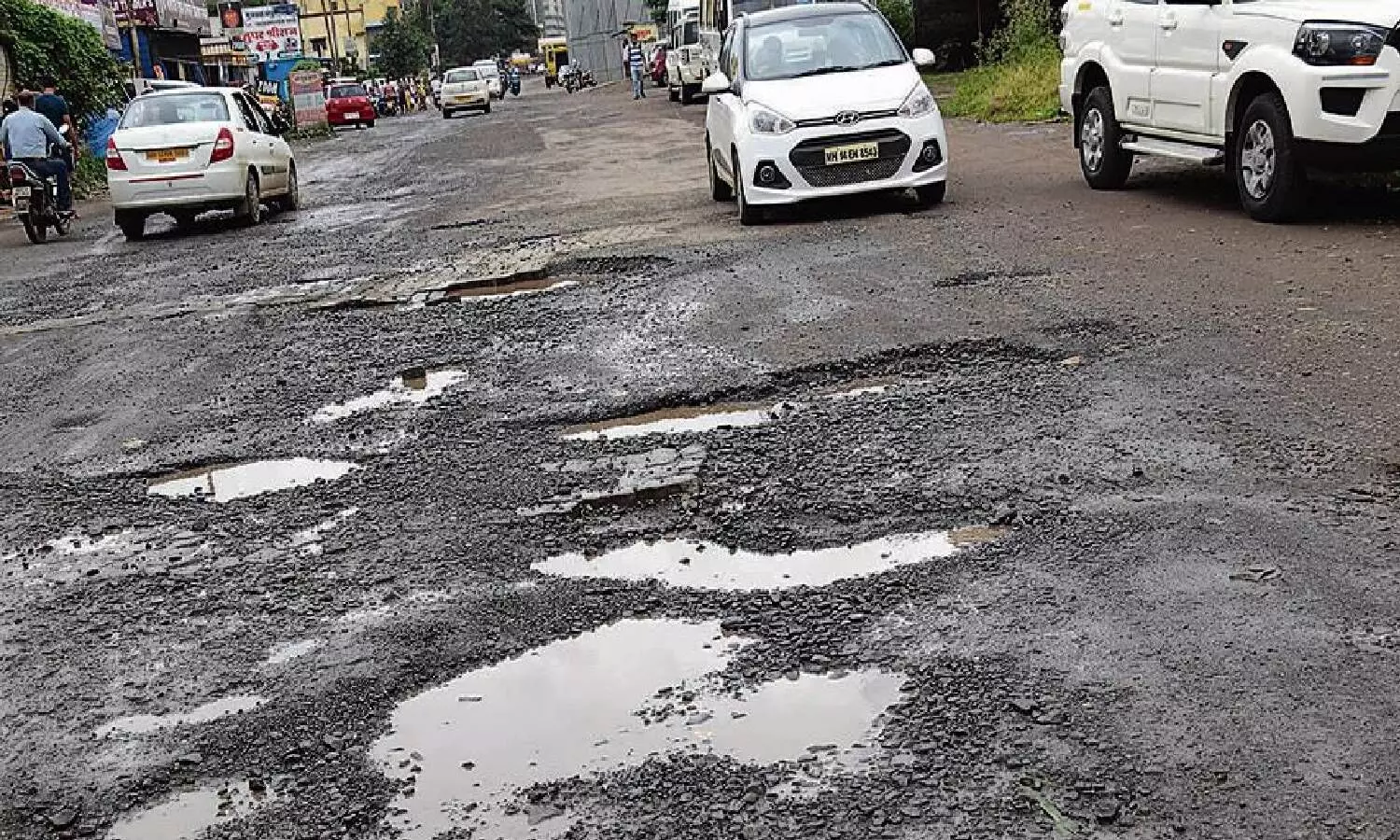 Hyderabad: The Greater Hyderabad Municipal Corporation (GHMC) has spent Rs 2.23 crore for filling potholes in Kukatpally and Serilingampally constituencies in two years.

In an RTI reply to the Society for Safety of Public and Good Governance, the GHMC said that they have sanctioned a total budget of Rs 2,23,90,000 for filling the potholes from 2017 to 2019.
The report stated that potholes were filled in the wards of Old Bowenpally, Balanagar, Kukatpally, Vivekanada Nagar, Hyder Nagar and Alwyn Colony.

"Most of the time the roads get damaged by rains and those are fixed by the GHMC when we file a complaint. If we see that GHMC is doing its job we have no reason to complain," said Sai Teja, activist and a resident of Kukatpally. Teja also said that sometimes it takes time for GHMC to fix these potholes.
"Serilingampally, being in the outskirts, lots of heavy load vehicles pass through it and the roads get damaged. We complain about it and the GHMC comes and fixes these roads," said Shoban, Incharge, CPI(M), Serillingampally.
But, in the same period, the GHMC has not sanctioned any budget in Jubilee Hills. "In one area the GHMC has spent Rs 2.23 crores while on another they are spending zero amount. Why this disparity?" questioned a member of the Society for Safety of Public and Good Governance.
The GHMC is going for polls on 1 December and counting is scheduled for 4 December. Road repair and potholes will be a hot topic for discussion among the city residents for which the GHMC representatives have to answer for.