Hyderabad man turns 'good Samaritan', arranges Rs. 23 lakh for Bihar patient's liver transplant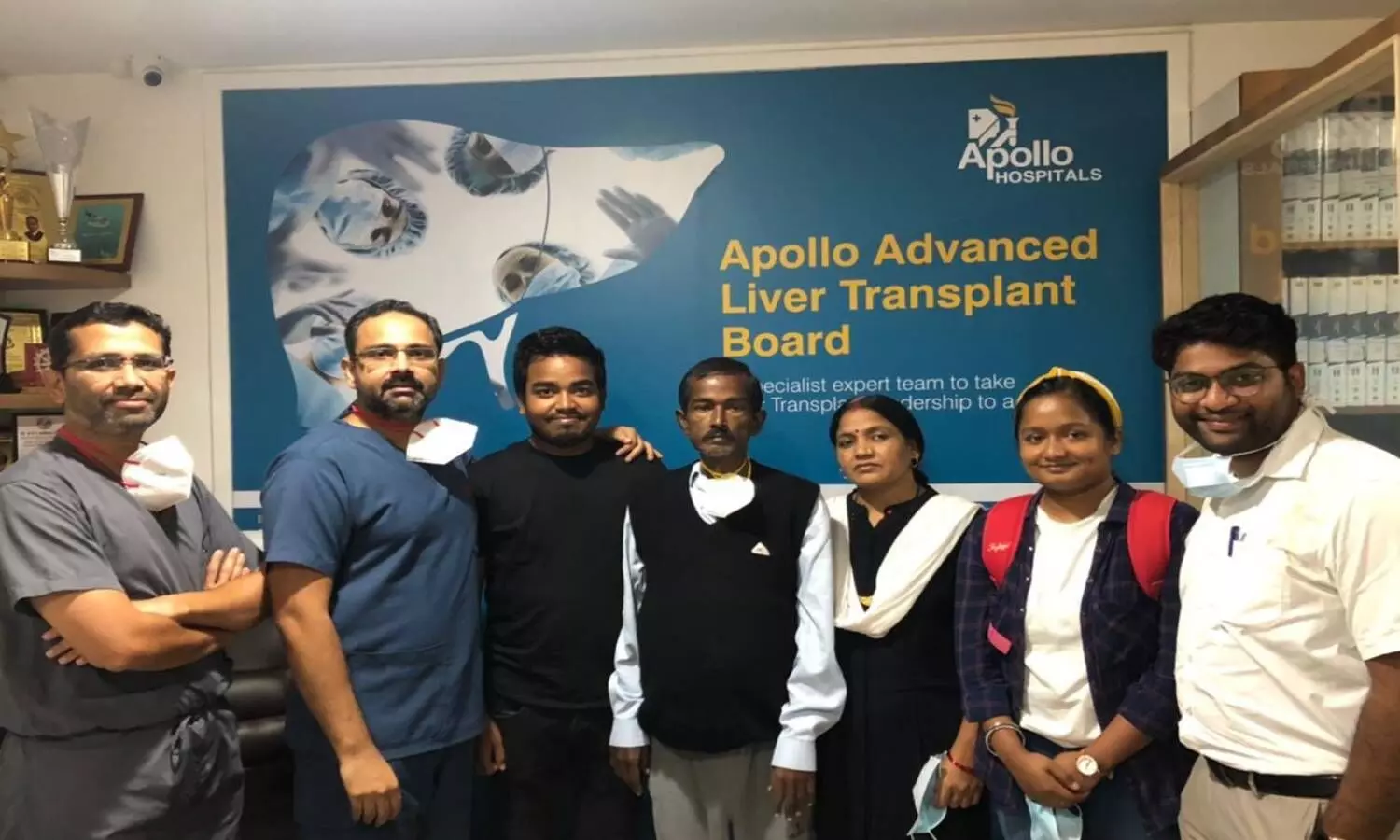 Hyderabad: During the second wave of COVID-19, the residents of Hyderabad rose to the occasion to help people procure oxygen cylinders and food. Manoj Raheja, 50, of Karkhana, Secunderabad, attended several SOS calls during the time. As life got back to normal in June, his daughter, Sanjana Raheja received a distress text from a girl from Bhagalpur in Bihar. Her father was in urgent need of a liver transplant.

"I helped people during the second wave and we thought that now things were getting back to normal. Then in mid-June my daughter received a text from a girl from Bihar. Her father was in urgent need of a liver transplant and the hospital package for living donor liver transplant was Rs 23 lakh," said Mr. Raheja.
Jay Prakash Sah, 51, had hereditary liver cirrhosis and was undergoing treatment in the city. "He was a government driver in the mining sector but had left due to his mother's frequent illness. Later, he started a restaurant in Bhagalpur to support his family. He had to close his restaurant when he started suffering from liver disease," said Mr. Raheja.
Since the patient's condition was deteriorating and he needed urgent liver transplant, his daughter Shanu Kumari put out an SOS call.
Mr. Raheja along with family, friends, and colleagues started to make arrangements to collect the necessary funds. "Many of our close friends and a few charitable trusts came forward. Govind Agarwal from Sonu Sood Foundation also came forward to help with the cause, Anil Rajani, provided free accommodation to the family along with money, and Dr Manish Varma from Apollo Hospital helped with the surgery," said Mr. Raheja.
The family traveled to Hyderabad and the patient's son became the donor. DNA and other tests were done to check if the son had any hereditary issues. On 6 July, the patient underwent liver transplantation at Apollo Hospital in Jubilee Hills. "After seven days the son was discharged while his father was discharged after two weeks," said Mr. Raheja.
He further said helping people during the COVID-19 second wave gave him purpose. He said he will continue to help people who are looking for support. "I was a trader earlier and made good relations with many people. My friends like Ashish Kadakia, Dr. Raj Katara, M Kalyana Chakravathy, Deepak Agarwal and Padam Jain all helped this Bihar family with money. There are several others I know who can help the needy," he added.