Migrant rights activists to organise Mazdoor Pravasi Bharatiya Divas to highlight plight of migrant workers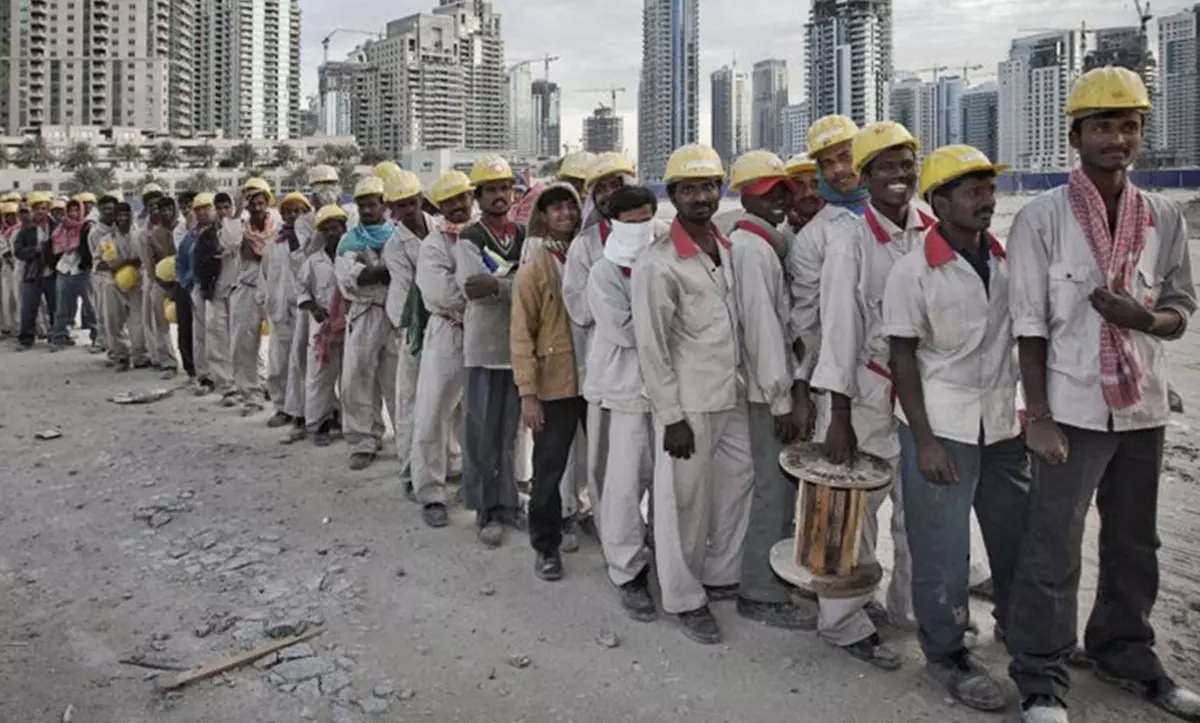 Hyderabad: The National Workers Welfare Trust (NWWT) along with the Emigrants Welfare Forum (EWF) will organise the Mazdoor Pravasi Bharatiya Divas in Hyderabad on 7 January. Issues like wage theft and reduction of minimum referral wages will be discussed during the occasion.

According to the organisers, the COVID-19 pandemic has had a huge impact on the health, livelihood, and income of migrant workers in the country. The major destination countries of Indian workers such as the GCC (Gulf Cooperation Council) have faced severe repercussions due to the economic crisis brought on by the pandemic. Several migrant workers have been forced to return to India empty-handed following loss of employment and livelihood. Many repatriated workers are yet to receive their salaries and end of service benefits.
They claimed that the Central government is making no efforts to protect the welfare of Indian migrants. Recent decisions like the reduction in minimum referral wages of Indian migrants in GCC countries by 30 to 50 per cent will adversely affect the migrant workers. NWWT and EWF said this was a clear case of exploitation and alleged that the government is extracting benefits from the workers without extending any welfare mechanism to enhances the migration experience.
Gulf migrants and migrant rights activists in the country feel that the issues faced by labour migrants during the pandemic should be brought into the public sphere as soon as possible. It is in this context that migrant rights activists, in an attempt to highlight the issues of Gulf migrant workers, have organised the Mazdoor Pravasi Bharatiya Divas 2021 in Hyderabad. The event will be an alternative to the government's 16th Pravasi Bharatiya Divas convention which will be conducted in New Delhi on 9 January, they further said.