Rachakonda rave party: Three organizers booked under PD act, sent to Cherlapally central prison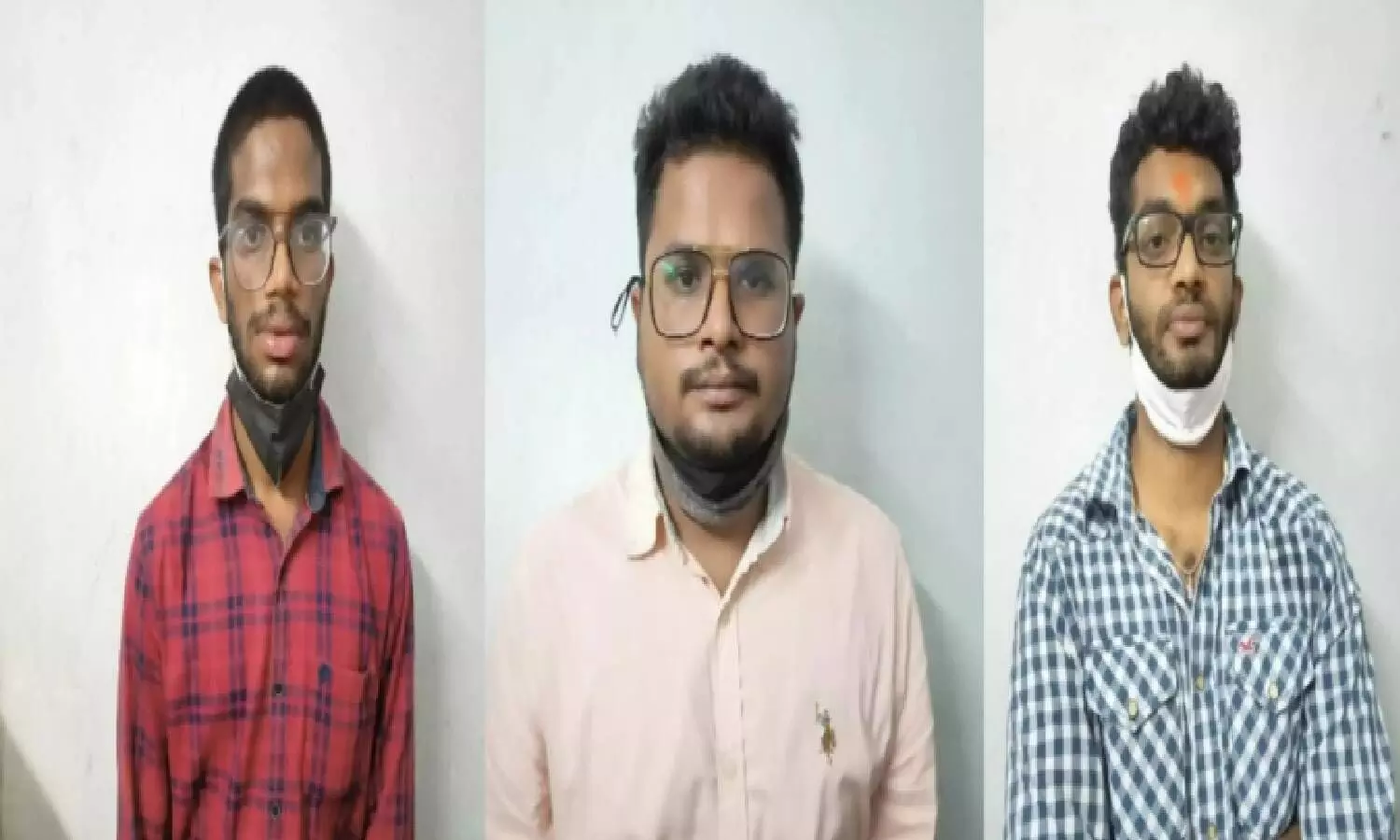 Hyderabad: Rachakonda police commissioner on Tuesday slapped Preventive Detention Act (PD Act) on three organizers of a rave party.

The party was organized in a farmhouse under the Narayanpur police station.
The three accused have been identified as Girish Dhaduvai (29), Jakkidi Srikar Reddy (22) and Cholleti Sharath Chandra (26). Police said they hatched a plan to organize a Rave party in the farmhouse of Srikar Reddy situated in the outskirts of Rachakonda hills.
Police said they deliberately chose `Shivaratri' night anticipating that cops will be busy with security duties. "They invited students and private/software employees by publicizing the party on Instagram using DJs name. They offered narcotic drugs including Ganja, Methamphetamine and Lysergic Acid Diethylamide, commonly known as LSD, to the participants in order to earn quick bucks," police said.
Police said they charged Rs 500 entry free excluding food, beverages, and drugs. "They procured Ganja and other narcotic drugs from unknown persons in the Dhoolpet area and Mumbai at cheaper rates. They supplied those to the guests at higher prices and thus amassed huge money," police said.
Acting on specific information, Special Operation Team of Rachakonda commissionerate along with Narayanpur Police raided the farmhouse of Gandhinagar Thanda on the intervening night of March 12
Police arrested seven organizers including the farmhouse owner and seized 400 grams of ganja, 3 blots of LSD, and two grams of Methamphetamine drugs. Besides, liquor, laptops, DJ system, and Motor vehicles were also seized from the farmhouse.
The seven organizers were booked under the provisions of NDPS Act, 1985 and Excise Act. They were remanded to judicial custody and customers were booked for disobedience and indulging in obscene activities.
With a view to preventing them from indulging in such illegal activities, the Rachakonda police commissioner issued proceedings under PD Act against three of them. They have been sent to Central Prison, Cherlapally.
"College going students and youth are advised not to fall into the trap of the drug mafia. Rachakonda police commissioner issued proceedings under PD Act against three organizers of rave party in a farmhouse and detained them in central prison, Cherlapally," police said.