Report Card: Rachakonda SHE Teams registered over 2,700 cases since 2014, apprehended 3,119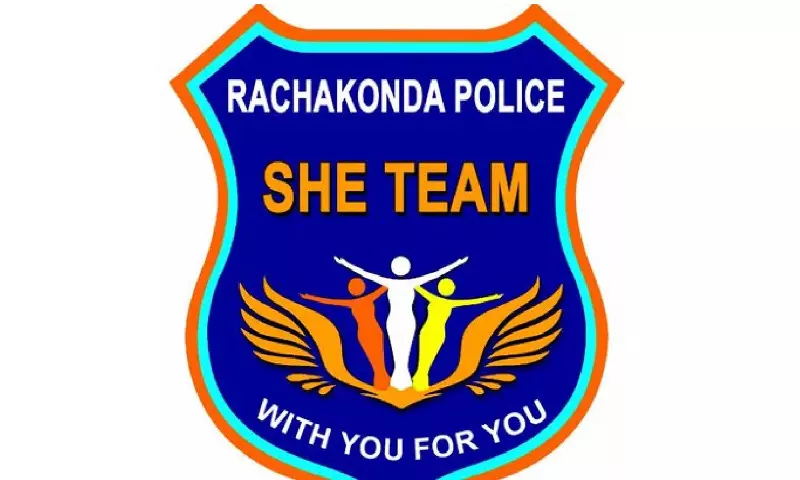 Hyderabad: The Rachakonda SHE Teams registered 2,785 cases between 2014 and 2021 and of these 174 were registered this year alone. They also apprehended 3,119 persons during the period, including 421 minors.
In 2020, the SHE Teams registered 346 cases while it registered 450 cases in 2019, and 573 in 2018. The highest number of cases, 602, was reported in 2017. In 2016 the Teams saw 369 cases while in 2014-15 it reported 271 cases. Of the over 3,000 persons apprehended by the SHE Teams, 132 were arrested in 2021, 312 in 2020, 493 in 2019, 803 in 2018, 655 in 2017, 429 in 2016, and 295 between 2014-15.
During the period, the SHE Teams also successfully prevented 110 child marriages and rescued 110 minor girls from Bhongir, Choutuppal, and Ibrahimpatnam areas. They rescued 36 minor girls from human traffickers and busted two child selling cases under the Bibinagar, Ghatkesar, and Yadagirigutta police stations.

They also conducted decoy operations at diagnostic centres and hospitals and registered six pre-natal gender screening cases and arrested nine doctors from three multi-speciality hospitals at Uppal, Medipally, Choutuppal, Ibrahimpatnam and Chaitanyapuri.

Awareness programmes

Under the 'She for Her' initiative, the SHE Teams appointed one or two girls from each college and trained them on women's safety, security awareness, and education. Twenty-seven cases were registered through this initiative. Also, the SHE Teams conducted 5,606 awareness programmes in schools, colleges, institutions, and companies. Nearly 13,92,040 women and girls attended the programmes.

The Rachakonda police conducted a two-day summer camp for children between the age of 10-18 years as part of its child-friendly policing initiative to create awareness about traffic, crimes against women, and cyber security. The Rachakonda SHE Teams conducted decoy operations to catch eve-teasers harassing women in bus stops, Metro stations, and colleges of the Rachakonda area. All were booked and counselled by professional counsellors.
Safe transport for women

In 2019 launched, the commissionerate launched a transportation system for women IT employees called SHE Shuttles. On 25 November 2019, Rachakonda commissioner of police Mahesh Bhagwat inaugurated SHE Shuttle at Pocharam Infosys Ghatkesar police station limits. The SHE Shuttles are equipped with a "Reach Safe App" and a smart app with a panic button. To make travel safe for women and senior citizens, the Rachakonda police also started the "MY AUTO/MY CAB IS SAFE" stickers.
Margadarshak programme

Under this initiative, SHE Teams identified some women employees in IT and ITES firms, including government sectors, as "Margadarshak" to act as a facilitator between victims, management, and the police.

Empowering women

The Rachakonda SHE Teams started the "Self Help Group" initiative to train women in rural areas to assist the police, act as mediators, and provide information about unsocial activities in their villages.

Meanwhile, the Sanghamitra programme aimed to create an efficient and effective team of volunteers in rural areas who were trained to provide support to women victims of abuse.