Telangana HC restrains state from taking possession of Hyderabad University's 4.31-acre land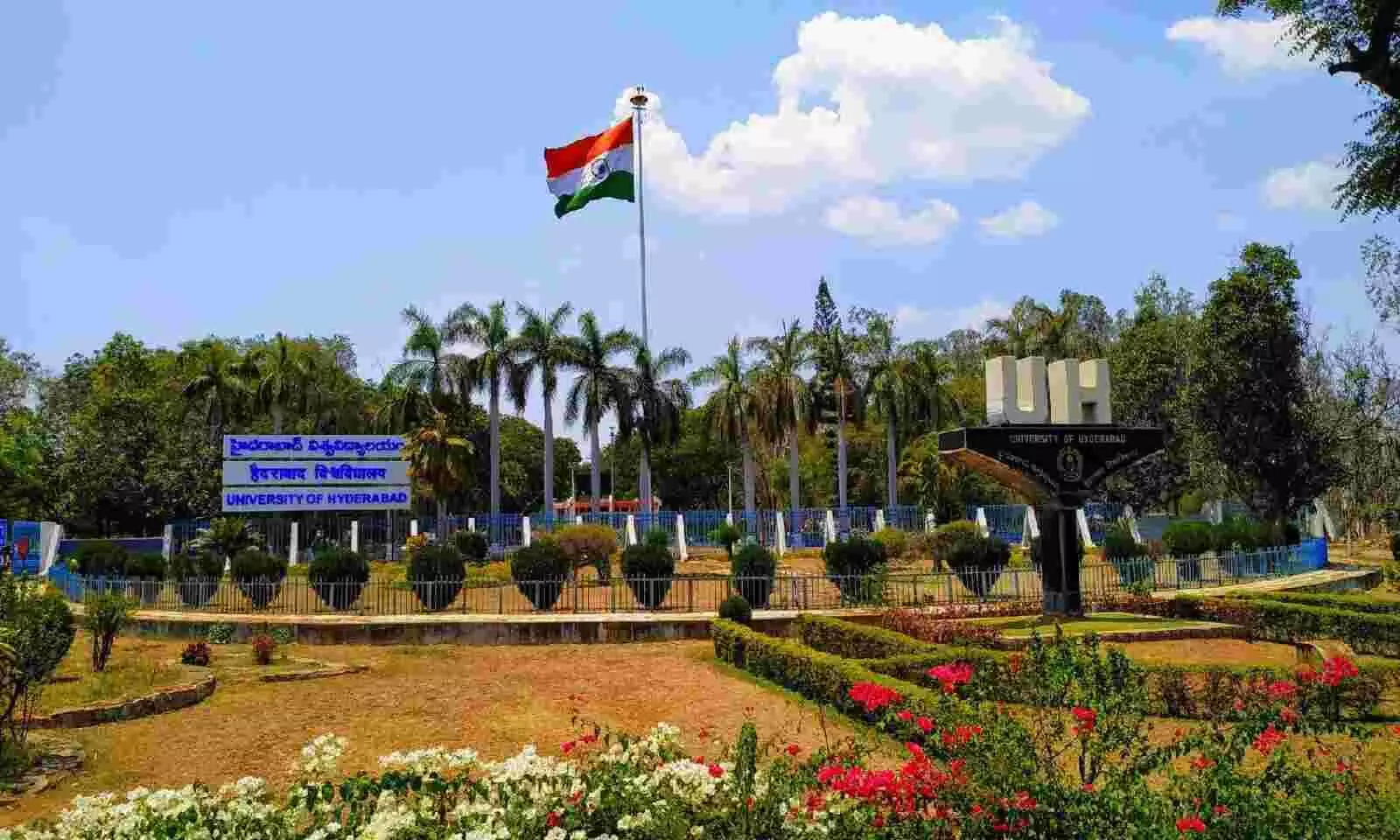 Hyderabad: Telangana High Court on Wednesday restrained the state government from taking possession of 4.31 acres of land belonging to the University of Hyderabad (UoH).

A bench of the acting Chief Justice M.S. Ramachandra Rao and Justice T. Vinod Kumar was dealing with an appeal filed by the university seeking a stay on the single judge order related to land measuring 4.31 acres under Survey No. 37 at Gopannapally. The court ordered a status quo till the issue is resolved.
The bench observed if such unfair treatment was meted out to the university, how could it extend instructional and research facilities.
"Why should the Central government give more institutions to Telangana State when the latter was treating a prestigious central institution like the University of Hyderabad (UoH) shabbily with regard to a dispute over 25 acres of land," the court observed.
The dispute dates back to 1982 when S Lingamaiah filed a suit in the Additional District Court, Rangareddy district against the UoH and Andhra Pradesh seeking possession of 25.16-acre land under Survey No 14, 16 to 23 in Kancha Gahibowli, Serilingampally Mandal. In 1994, the suit was decreed against the university.
As the land had no approach road, the university after due deliberations conceded to the petitioner's request to prove alternative land. The Executive Council of the university met on December 24, 2003, and resolved to provide about 12 acres of land between IIIT and Sports Village in lieu of 25 acres.
When the State Chief Secretary shot down the proposal, the university then conceded to the request made by the decree holders for providing alternative land. They agreed to the exchange of a parcel of land at Gopanpally to the extent of 21 acres in 2006 and sought the approval of the state.
The government issued GO No 1473 of 2008 allotting 25 acres of land to private persons. However, the university was not consulted nor its opinion was sought. Aggrieved by the same, the UoH filed a writ petition in 2009, but it was dismissed.
Before passing an order to maintain status-quo over 25 acres of land located in Gopanpally of Ranga Reddy district, the acting Chief Justice remarked that the state government should support UoH in the land matter.
The counsel for the UoH informed the court that earlier the UoH had agreed to allot 21 acres of land to his clients. The bench directed respondents to file counter-affidavits. The matter was posted to November 7 for the next hearing.