Hyderabad: The Hyderabad chapter of Alliance Against CAA, NRC AND NPR has entered into a relay hunger strike against CAA, NPR and NRC at Darna Chowk.
"This hunger strike will continue until the Centre revokes the Citizenship Amendment Act," said the alliance.
In a day, ten members have decided to go on strike. On January 18, 10 protesters including Retired Justice Chandrakumar participated in the hunger strike.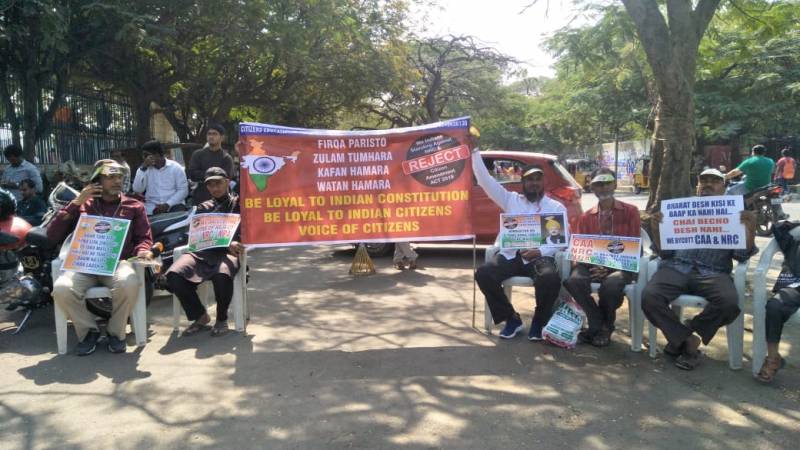 Md Abdul Majeed, a member of the alliance, told NewsMeter, "The government has granted us permission only for one day. We had applied for a week. We are in the hope that permission will be granted for the coming days."
Retired Justice Chandrakumar, convener of the anti CAA alliance told NewsMeter, "This country already has acts that define who are its citizens and who can become citizens. Those acts do not discriminate anyone on the basis of caste, religion or region. Our only request to the government is to repeal CAA. This hunger strike will continue till that day."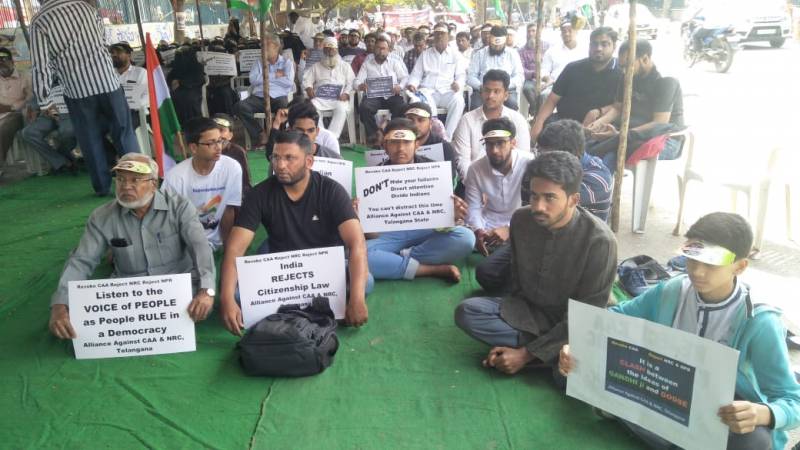 Explaining why the alliance has got into a relay strike, Dr Syed Islamudd, a member told NewsMeter, "Hunger strike is one of our democratic rights. The government has taken us to a position where we are forced to go on hunger for our democratic rights. We are not distributing weapons here. We are not misleading or provoking anyone. This is a peaceful hunger strike to pressurise the government ."
Hundreds of protesters joined the strike. Each day the protest will be held from 10:00 AM to 4:00 PM.