Hyderabad: The total number of Covid-19 cases in India has spiked to 4421 with at least 700 new cases reported in the last 24 hours, says a report prepared with information sources from World Health Organisation (WHO), Ministry of Health and Family Welfare and the Public Health department.
According to the Ministry of Health and Family Welfare officials, the death toll in India has crossed the 110-mark. At least 111 covid-19-related deaths have been reported across different states.
Out of the 3963 active cases in the country, 319 people have been discharged. Maharashtra remains the worst-hit state in the country. On Monday, the number of confirmed cases in Maharashtra crossed 700. There are 748 active coronavirus cases in the state.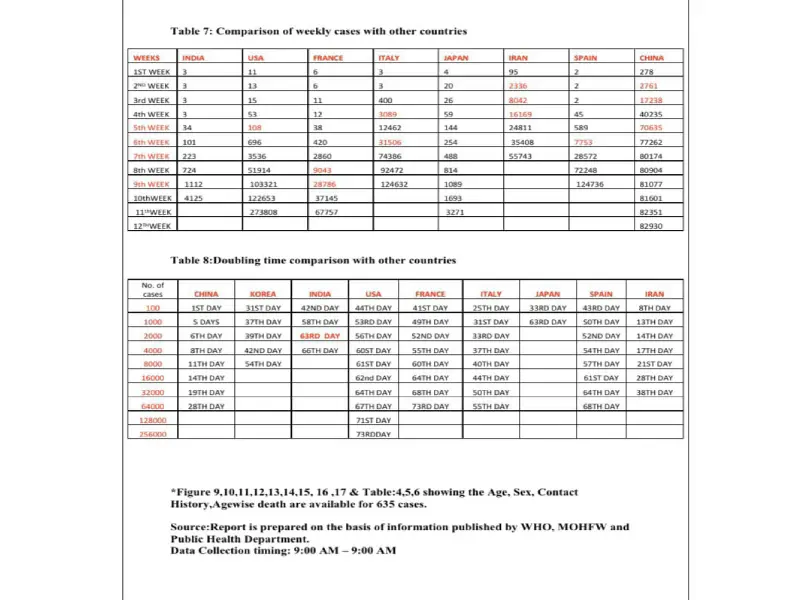 After Maharashtra, Tamil Nadu records the most number of Covid-19 cases, that is , 571. On Monday, the tally stays at 523 in Delhi. Kerala, which had reported the first case in India, has now registered 314 positive cases.
The number of cases in Telangana has gone up to 321 and 226 in Andhra Pradesh. With 11 deaths in Telangana and four in AP
Sudden surge in Covid-19 cases
There has been an alarming spike in the number of positive COVID-19 cases in India. Indicating a high rate at which the virus is spreading. According to the stats collated by the WHO and Ministry of Health and family welfare, it took 10 weeks to reach from 3 to 4000 cases .
This surge last week is mainly attributed to the religious gathering held by the Tablighi Jamaat in Delhi's Nizamuddin last month. An official with the health ministry, on Sunday, said that the doubling of Covid-19 cases in India is proportionate to the number of cases linked to the Tablighi Jamaat congregation.
According to the experts, going by global trends, India is witnessing an exponential increase in COVID-19 cases. But, the Health Ministry says the rate of increase in India has been slower than some of the developed nations, the testing rates in India continue to be significantly lower than that of other countries. According to ICMR, a total of 1,01,068 samples have been tested as on 6 April, 9 PM.