Indian Navy not ready to allow evening slots for civil aircrafts at Visakhapatnam airport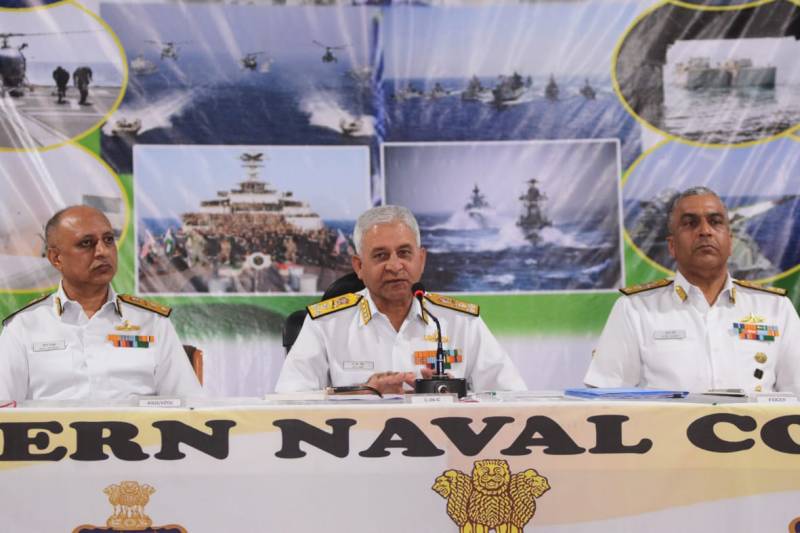 Visakhapatnam: As many are demanding to increase the number of flights at Visakhapatnam Airport, Vizag MP MVV Satyanarayana urged Defence Minister Rajnath Singh to seek additional slots for commercial flights during peak hours. However, Eastern Naval Command of Indian Navy is not ready to allow the evening slots for civil aircraft in Visakhapatnam.
Reportedly, the Defence Minister has responded positively to the Vizag MP's request. The airlines have been facing challenges in introducing new flights at the airport as the Eastern Naval Command (ENC) operates its flights at the same airbase. The flying slots were not available for new flights particularly during the peak hours at Vizag Airport, which was under the control of the Indian Navy.
When asked about the same, ENC flag officer commanding-in-chief vice-admiral Atul Kumar Jain told reporters onboard INS Jalashwa on Tuesday, "The airlines want the flying slots in evening hours. We have restrictions, as this is a unidirectional airport. When an aircraft comes here, it takes six minutes to clear and second flight to land at the airport. So, a maximum of 10 flights can visit in an hour."
He added that around 30-40 flights arrive in an hour at other airports, where parallel tracks are available. To improve the situation in Vizag airport, the ENC proposed a new track apart from the one under construction by the Airports Authority of India (AAI). They are seeking funds from the government. "It may take 2-3 years to complete it," Atul Kumar Jain informed.
Currently, N3 and N4 taxi tracks at the city airport are handling ten movements per hour. The AAI had spent Rs 23 crore on the construction of an additional track N5 to accommodate new flights. This is likely to open in a couple of months. However, ENC has no plans to revive the disused airstrip at Badangi in Vizianagaram district.