Hyderabad: Although T Harish Rao appointed as Telangana State Finance Minister Chief Minister KCR announces 2019-20 annual budget in the assembly on Monday. However, the finance minister will submit the same budget in the legislative council.
KCR announces Rs. 1,46,492.30 crores budget for the year 2019-20. The state has a fiscal deficit of Rs 24,081.74 crores, Revenue expenditure Rs 1,13,099.92 crores, and the Capital expenditure Rs 17,274.67 crores.
During the inception year of the state, the government has spent Rs 6,247 crores per month. Now, the government spends Rs.11, 305 crores per month. For the year 2018-19, the state's Gross State Domestic Product increased to Rs. 8,66,875 crores compared to the last year's Rs. 7,53,804 crores.
Here is an infographic explaining the Telangana state annual budget for the year 2019-20 and 2018-19.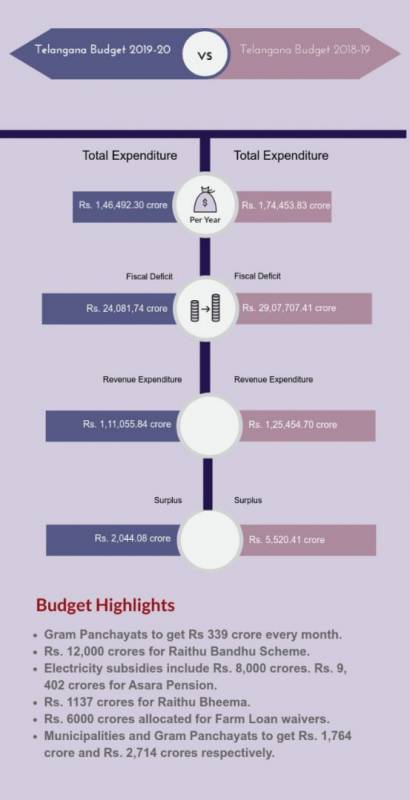 Similar read: Tamilisai takes oath as new Guv of TS