Opinion: Journalist Raghu Ganji's arrest; Why it is a textbook case of political vendetta?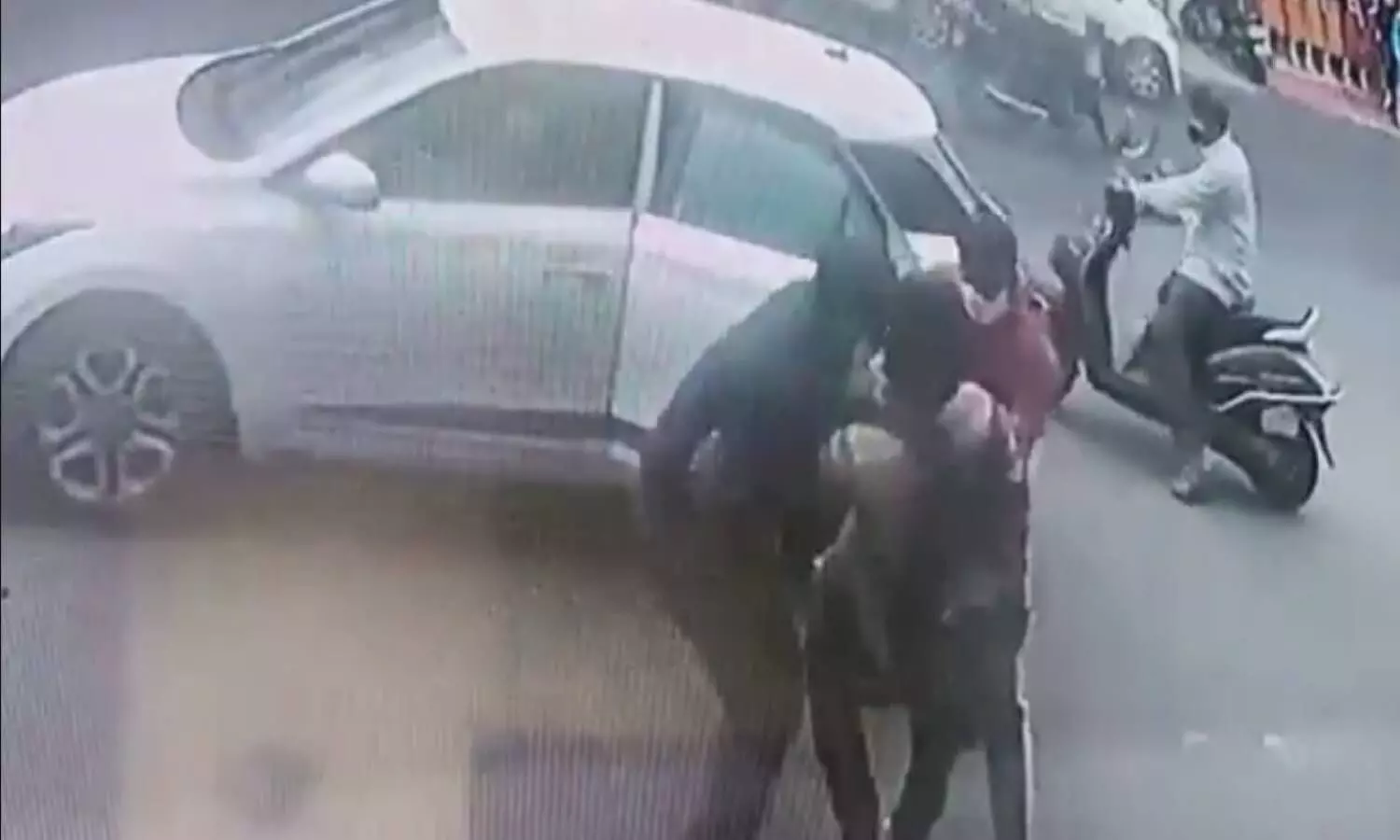 Cops from Mattampalli police station apprehended Raghu Ganji on June 3. On the same date, while quashing a sedition case against Vinod Dua, the Supreme Court had ruled that a journalist cannot be arrested on sedition charges for criticizing the government.
Unlike Vinod Dua, police did not charge Raghu with sedition under section 124A of the Indian Penal Code (IPC). Raghu, however, like, Vinod Dua, was being targeted for criticizing the government. A day after his arrest, Raghu wrote to the Prime Minister from the sub-jail in Huzurnagar that leaders of the ruling party were persecuting him for reporting on corruption involving them.
Raghu was previously associated with Raj News, a Telugu news channel. He currently hosts interviews for ToliVelugu, known for its critical coverage of the state government. ToliVelugu has a huge viewer base with over 4 lakh subscribers on its YouTube channel.

On February 7, 2021, police filed an FIR against Raghu under several provisions of the IPC -143, 144 (unlawful assembly), 147, 148 (rioting), 332, 333 (voluntarily causing hurt to deter public servant from his duty) - and section 7(1) (a) of the Criminal Law Amendment Act, 1932.
Having lodged the FIR on February 7, cops arrested Raghu only on June 3. There is a significant delay of a little less than four months between the incident and the date of arrest. Police have no valid reason for the delayed arrest: it is not a case where the accused has absconded, and cops were on the hunt to apprehend him. The police are fully aware of Raghu's whereabouts. Must the police not explain the "delay" and the "timing" of the arrest?

There are 21 accused; accused number 19 is Raghu. At the same time, Bandi Sanjay, MP and BJP Telangana president, and Raghunandan Rao, a BJP MLA, are prosecuted as accused number 20 and 21 respectively. Only accused number 1 to 6 were arrested and later granted bail. Police must also answer why they let off the other co-accused and hand-picked Raghu when allegations are the same against all the accused?
Taking into account that Raghu is not accused of committing heinous crimes and given the severe concern about the spread of COVID 19 infection in overcrowded prisons, could the police have not avoided his arrest?
The video footage that has gone viral on social media shows plain-clothed police officers grabbing Raghu and shoving him into a car in broad daylight. This act of the police is in gross violation of one of the guidelines of the Telangana state police department governing arrests, which is: "The police officer should be in uniform with his name and number if any, on the pocket, besides carrying his identity card or, if in plain clothes, carry his identity card and disclose his identity." Were the police forced to produce Raghu before the Court after initial media reports that he had been kidnapped? Did the police have an ulterior motive?

Police have a lot to answer.
The author : KARAM KOMIREDDY is an advocate practicing at the Telangana High Court. Views are personal. He tweets @karamkomi