Hyderabad: With an aim to address the issues of violence against doctors, health care professionals and damage to the property of clinical establishments, the Union Health Ministry has proposed legislation. In this regard, the Healthcare Service Personnel and Clinical Establishments (Prohibition of violence and damage to property) Bill, 2019 has been prepared by the ministry.
The Bill proposed imprisonment up to six months to 10 years and a fine up to Rs. 50,000 to10 lakh as a punishment for assaulting a doctor or health care personnel. The Ministry has also invited suggestions from the public within a span of 30 days on the draft legislation.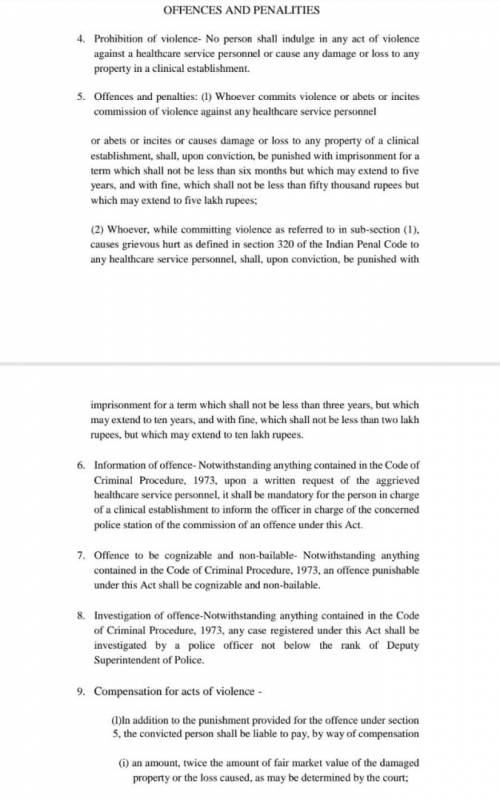 Doctor G Srinivas, the president of resident doctors association, NIMS said, "Yes, this is a good move by the Central government to take stringent action against those attacking doctors. A proposal of non-bailable imprisonment should be 10 years and a fine should also be imposed with a Central Protection Act but implementation with central protection act is important."
Appreciating the move, the doctors' associations in Telangana believe that implementation of this bill with central protection was more important. They also demand fast track courts be established to punish the culprits.
Dr K Mahesh, President- Health Care Reforms Association (HRDA) told Newsmeter, "Most of the assaults happen in the government health sector, so the solution is the proper provision of healthcare services like regular calendar year and recruitment of health care professionals including doctors, nursing staff and paramedical staff."
"Then the regular supply of all emergency and intensive care medicines and also improving the latest infrastructure with regular maintenance. Coming to the draft bill, any kind of violence, assault should be considered as equivalent to grievous injury and should be punished for a minimum of 5 years but not 6 months," he further added.
"Such assault incidents can harm patients in the long term when doctors start thinking to refuse critical cases. Common people should know that no doctor wants to harm his/her patient. If patient attendees feel medical negligence, they can approach state medical council & courts for justice but an assault on medical professionals is not the solution," Dr Mahesh added.