Karimnagar: The Karimnagar police, on 23 August, arrested a 23-year-old man for posing as a personal staff member of Telangana Chief Minister K. Chandrashekar Rao and cheating people.
Dhulugunti Sai Chandan is a resident of Mogilipalem village in Timmapur. The police seized 10 forged letterheads with the Chief Minister's signature from his possession. Chandan reportedly wrote fake appointment letters, forged the CM's signature, and cheated many unemployed people, said the police.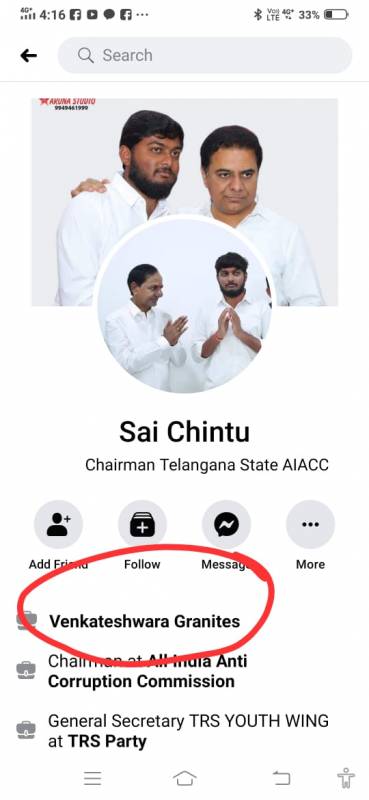 He had also fixed a board outside his home stating he was the chairman of the All-India Anti-Corruption Commission, Karimnagar, and had also made some fake ID cards for the same.
NewsMeter found his Facebook account, according to which he is the chairman of the All-India Anti-Corruption Commission and the general secretary of the TRS youth wing. There were several photos of him with the Chief Minister and ministers KTR and Gangula Kamalakar. Many of the photos looked like they were photoshopped.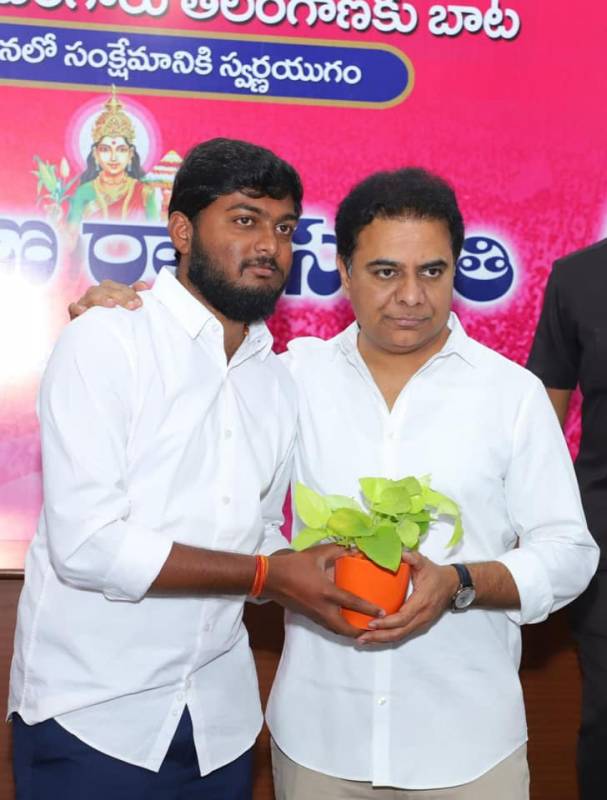 In one Facebook post, he wrote of his "political journey" with minister Kamalakar. "Gangula Kamalakar my Inspiration you are and will always continue to inspire each one of us with your stimulating leadership. Your dynamism as a leader, your empathy as a person and commitment to serve people has set a magnanimous standard and redefined politics, the right way. You always believed in rising by lifting others and I'm grateful to have you guide me at times of turbulence and need. My political journey with you since 17 years," the post read.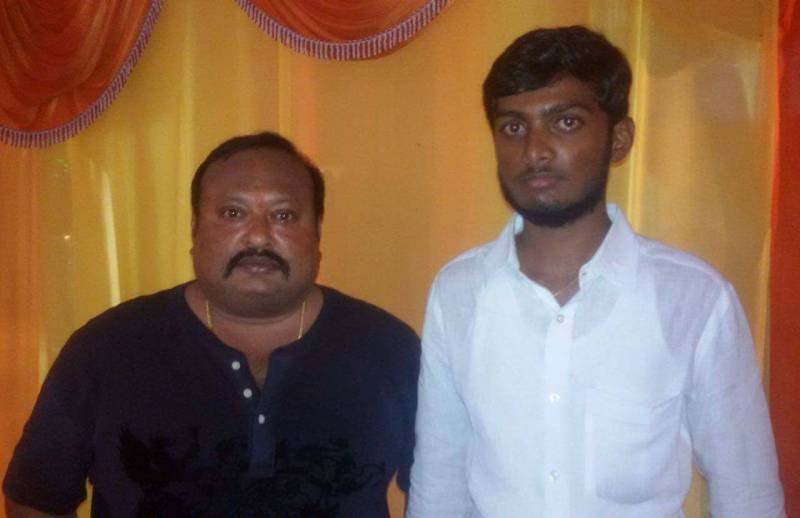 The SHO of Karimnagar's LMD police station, Krishna Reddy, said, "The accused took every opportunity to take photos with influential persons, especially those in power. He used these to lure young unemployed people by promising them jobs in return for money. He also intended to get into politics."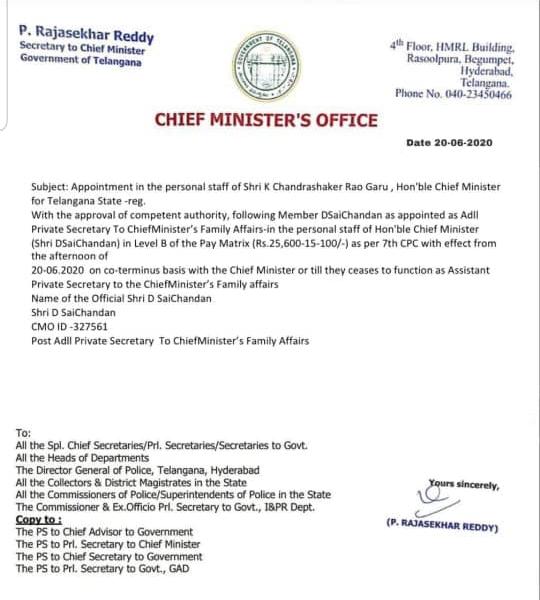 Chandan has been sent to judicial remand in Karimnagar jail and 10 fake appointment letters and a car have been seized.