Hyderabad: Telangana Chief Minister K. Chandrashekhar Rao will release water from Konda Pochamma Sagar on 29 May and perform two yagnams and puja to mark the inauguration of the reservoir in Siddipet district.
The Chandi yagam and Sudarshan yagam will be performed under the aegis of Sri Tridandi Chinna Jeeyar Swamy.
Water from river Godavari will be pumped into the Konda Pochamma Sagar, which is part of the Kaleshwaram project. The water will be lifted from various stages from Laxmi Barrage at Medigadda. The reservoir, which is at a height of 618 metres, has a storage capacity of 15 tmc and will pump water to the arid lands which, to date, has no irrigation facilities.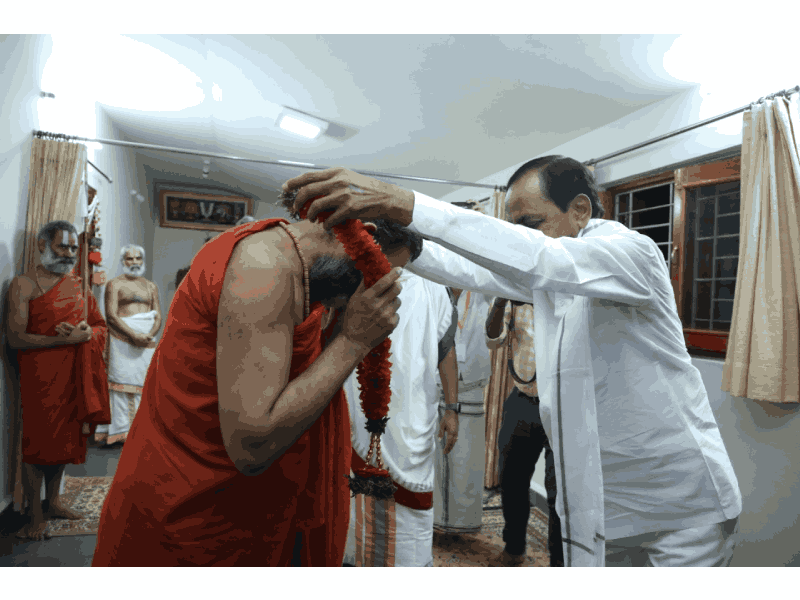 The project was named Konda Pochamma Sagar after the Konda Pochamma temple located along the borders of Medak, Warangal, and Nalgonda districts. The Komuravelli Mallikarjuna (Mallanna) temple, another popular temple, is also located nearby. Several devotees who visit one temple make sure that they visit the other temple, too.
This is why KCR has named the biggest reservoir constructed under Kaleswaram project Mallanna Sagar and the reservoir constructed on the highest point Konda Pochamma Sagar.
Lakhs of devotees visit Konda Pochamma temple in the region and offer puja to the deity, who, they believe, takes care of their needs. KCR wanted Konda Pochamma Sagar project to fulfill the irrigation and drinking water needs of the people. Hence, he named it Konda Pochamma Sagar.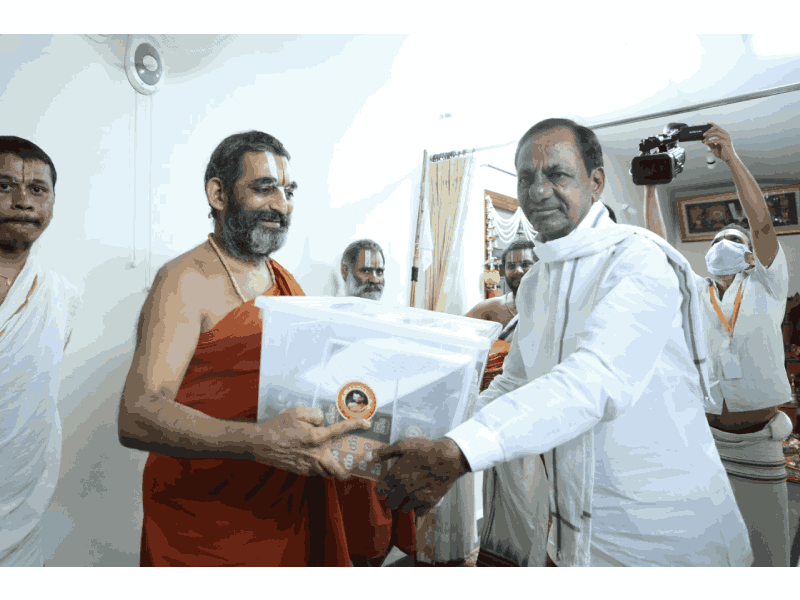 At 4 a.m. on 29 May, the Chandi yagam will be performed at Konda Pochamma temple, while the Sudarshan yagam will be performed at Konda Pochamma Sagar pump house, simultaneously. At 7 a.m, KCR and his wife Shobha will offer special puja at Konda Pochamma temple, located 30 km away from the water reservoir. They will participate in the Poornahuthi as part of the Chandi yagam and receive thirtha prasadams offered by the priests and blessings from Vedic scholars.
Around 9 a.m, the CM will inaugurate the Rythu Vedika at Erravelli and Markuk. Later, he will visit the pump house which lifts water to Konda Pochamma Sagar at Markuk. He will receive Sri Tridandi Chinna Jeeyar Swamy at the pump house and participate in the Poornahuthi programme as part of the Sudarshan yagam. He will inaugurate the pump house and then visit the Project Discharge Canal to welcome the Godavari waters. There, he will perform the Gangamma puja.