Hyderabad: The South Central Railway has built prototypes of isolation coaches by modifying two cabins in a sleeper-class coach to deal with the rising number of COVID-19 cases.
Gajanan Mallya, the general manager of South Central Railway, instructed Lallaguda officials to draw plans for the modification of existing non-AC sleeper class coaches into quarantine/isolation coaches. Officials of the Lallaguda carriage workshop swung into action and converted two cabins of a sleeper-class coach into quarantine cabins.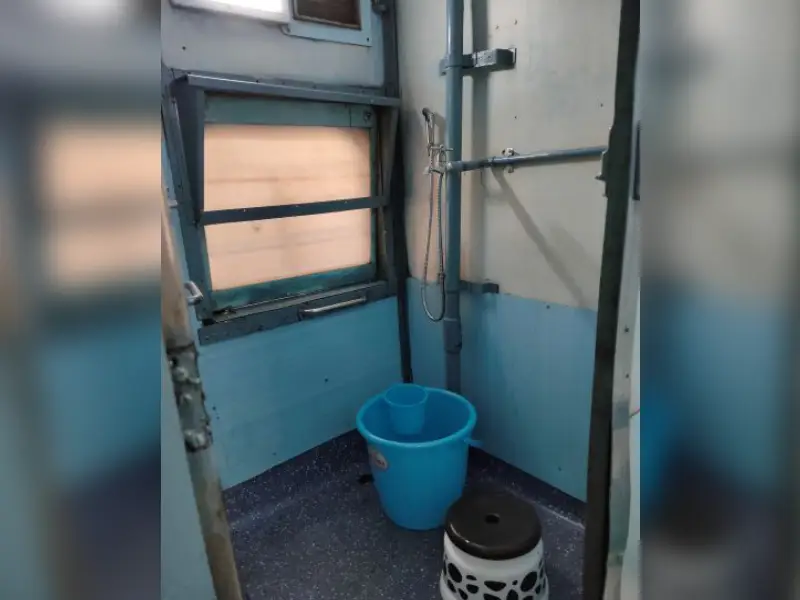 Generally, each sleeper class coach has nine cabins and each cabin has eight berths. The entire coach has 72 berths. Of the nine cabins, only two, the second cabin from either end, has been turned into a quarantine unit as of now. The two upper, middle, side upper, and side lower berths have been removed in each of these cabins. One cabin has a half-partition sheet and a half curtain, while the other has two full plastic curtains. Also, the panels of one of the two cabins have been wrapped with vinyl for aesthetic purposes.
The ladders used to climb to the upper berths have been removed. The toilet has also been modified by removing the washbasins to make it more comfortable and spacious. Health faucet and shower facilities have also been provided.