Hyderabad: More than 24 hours into the rescue operation of the leopard, the teams on ground have not located the animal, yet. Forest officials monitoring the animal's movement, informed that the leopard might have ventured into the Chilkur forest area.
A leopard aged around 2-3 years was spotted on Mailardevpally road falling under Rajendra Nagar of Cyberabad commissionerate on May 14th. The animal reportedly attacked a lorry driver who was attempting to run away from it. Panic gripped the area when the animal began to run towards the commercial establishments.
The anti-poaching squad of the Nehru Zoological park have set up 20 cameras and 2 trap cases in and around Shamshabad area. The animal was last seen jumping into a private farm house in Budvel in the city outskirts. The zoo teams have roped in sniffer dogs to gather clues.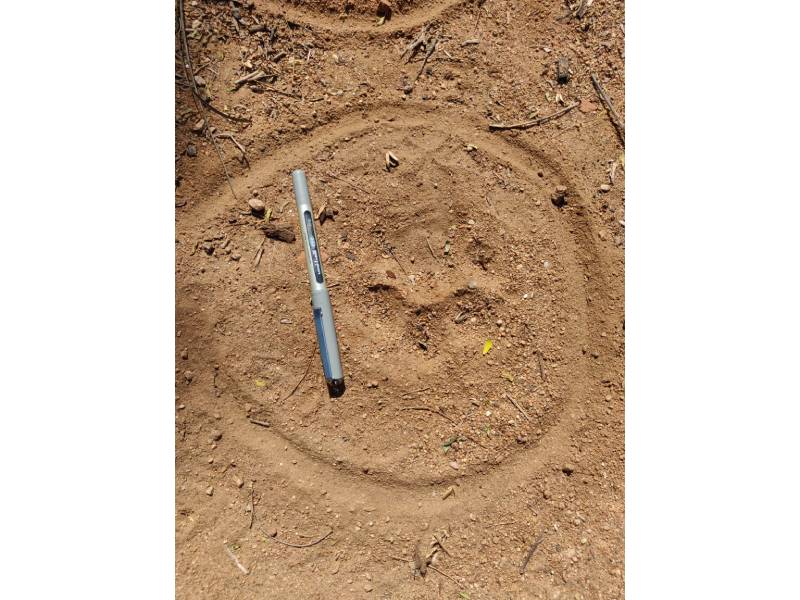 " Pug marks of the leopard was found behind the Agriculture University in Rajendra nagar, it would ventured into the Chilkur forest area. The animals ventures out in search of food and water and usually finds its way back after into its habitat", said a official on ground.
Meanwhile the camera captured movement of wild cats, peacocks and wild boars in Shamshabad. " The rescue operation will continue to ensure there is no threat to humans. The teams have also caution residents around Shamshabad and Chilkur forest, added the officer.
Once rescue the leopard would be taken to the Nehru Zoo park for a medical check up and later released into the deep forest of Nallamala of Telangana