ADILABAD: Seventy-two years on, the legend of Daji Shankar Rao lives on.
From taking on Nizam to fighting the inequalities in society, Daji Shankar Rao strived hard to make India great.
Hailing from Adilabad town, the well-known freedom fighter was the first MLA of Adilabad Assembly Constituency having won the first election in 1952. Born on September 25, 1917, he passed away on November 10, 1986, after leading different people's movements.
Communist Party of India, which was at the forefront of the Telangana Armed Struggle in the 1930s and 1940s continued with its struggle even after the accession of Hyderabad on September 17, 1948.
CPI led Rythanga Sayudha Poratam or the Peasants' Armed Struggle in independent India until the ban was lifted in 1952.
"Daji Saab, as he was fondly known, started his political life from Kuchlapur village in 1938. He along with comrades Ramkishan Shastri, Kastala Ramkishtu, and Goverdhan Shastri started participating in many programmes undertaken by nationalists in the then British India," said S. Vilas, his son, and Nirmal district secretary of CPI
The most notable activity during his initial days of the freedom struggle was setting up Andhra Mahasabha in 1940. He later formed CPI. Before that, he had attended the Tripura Congress meeting in 1939.
Razakars had established a training camp at Ghotkuri village in Tamsi Mandal to terrorize locals. In order to help the poor peasants and others, the group of 15 to 20 activists used to patrol villages singing songs to exhort people to be fearless.
"The revolutionaries even trained youth in handling arms as most of the leaders including Daji Saab possessed guns. They believed that the Razakar forces would only be scared by guns as they were more in number and had the support of the government," Vilas said referring to an 11-page document that chronicles the struggles of the freedom fighters.
He noted that even women were trained to 'fight' the Razakars in the camp. They were trained in throwing chili powder, pelting stones, and using lathis.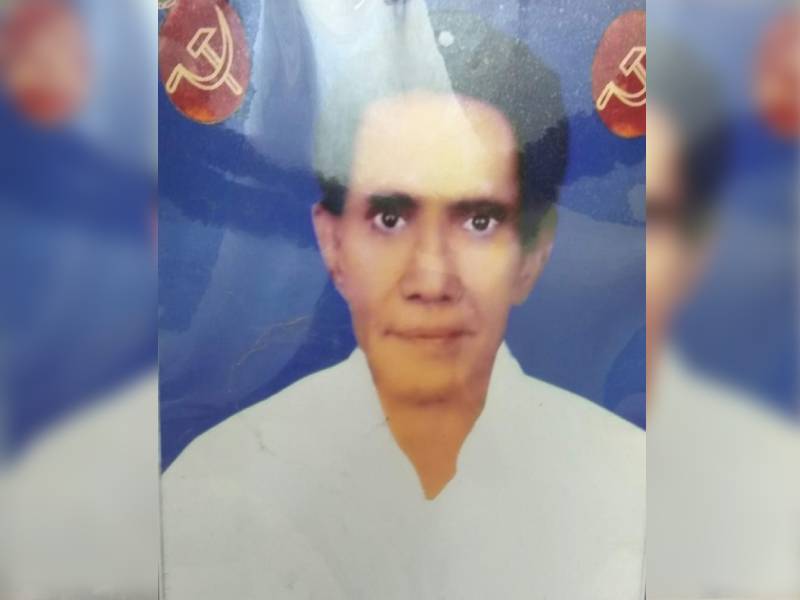 Daji Shankar Rao
Daji Saab served six months in prison at Jalna district jail when the first general election to Hyderabad Legislative Assembly was announced. He was unable to reach Adilabad to file nomination as a candidate of the People's Democratic Front. Therefore he filed it from Jalna.
He was given a warm welcome by people who garlanded him with currency notes at the border of Lingi village.
Daji Shankar Rao won the election hands down against his Congress rival garnering 18,519 of the 27,743 votes polled. Later, when the election was held to Adilabad Municipality, CPI won all 30 wards. Credit goes to Daji for leading the campaign.