Hyderabad: Prime Minister Narendra Modi on Tuesday extended the coronavirus lockdown by another 19 days up to May 3.
Important and emergency activities will, however, be allowed in cities that don't record new hotspots from April 20. But these will be dealt with strict regulations, he said
"India had started testing foreign returnees even before the country recorded the first case of coronavirus. It started isolating returnees for 14 days before the country reported 100 cases. Social distancing and lockdown have helped India. Compared to many nations, India is better placed in combating the pandemic," he said.
Modi noted that over 1 lakh beds are on the standby for coronavirus patients and 600 laboratories are testing the samples throughout India. "At this point, I would ask scientists and other medical professionals to experiment and come up with a vaccine," he added.
Prime Minister asked citizens to download Arogya Setu App and follow AYUSH Ministry guidelines to increase immunity.
Modi also urged companies not to fire their employees. This follows the reports that many companies are sending their employees on unpaid leaves or even firing them.
Earlier, Telangana, Maharashtra, West Bengal, Punjab, Karnataka, and Odisha extended the lockdown.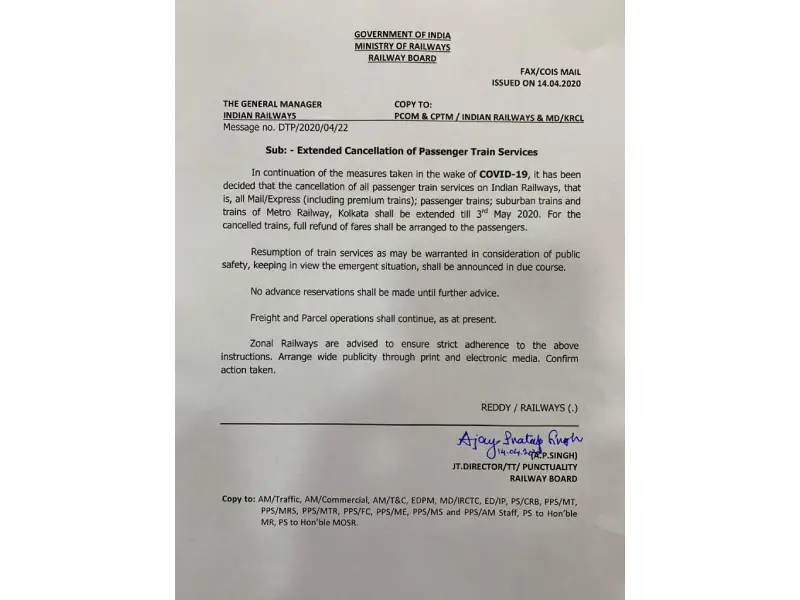 Meanwhile, the central government has also extended cancellation of all Mail/Express, suburban and passenger trains till May 3.
Till April 14, the total number of confirmed cases in India had reached 10,453 with 358 fatalities.