Hyderabad: A 22-year-old migrant labourer from Tamil Nadu, Logesh, did not know that the long walk home from Nagpur would turn out to be his last walk ever. Due to the nationwide lockdown, daily wage labourers like Logesh had no other option but to return home rather than stay hungry in their city without work.
Bala Subrahmani Logesh was working in Nagpur as a private employee. After the nationwide lockdown was announced on 24 March, he along with 25 others, had walked from Nagpur and reached Secunderabad, covering 500 km. He had stopped in Secunderabad for a night but had died due to cardio-respiratory arrest on 2 April. Police officers have confirmed that Logesh died of cardio-respiratory arrest after walking over 500 km from Nagpur to reach Namakkal.
Good Samaritan Harish Daga, a resident of Hyderabad pitched in to ensure Logesh has a graceful final journey. Speaking to NewsMeter, Harish said, " Over 20 plus labourers walked from Nagpur to Chennai, and one would not survive. No one was agreeing to bury the man in Telangana as his family were in Tamil Nadu. I approached the office of Union Home Minister Amit Shah and that of Minister Kishen Reddy, the officials approached the Director General police of Telangana and Tamil Nadu, following which the body would move to his home town'.
With inter-state borders closed in the wake of the COVID-19 lockdown, officials in the state struggled to ensure that Logesh's body reached his home. While the rest of the labourers have been put up at a function halls in Marredpally.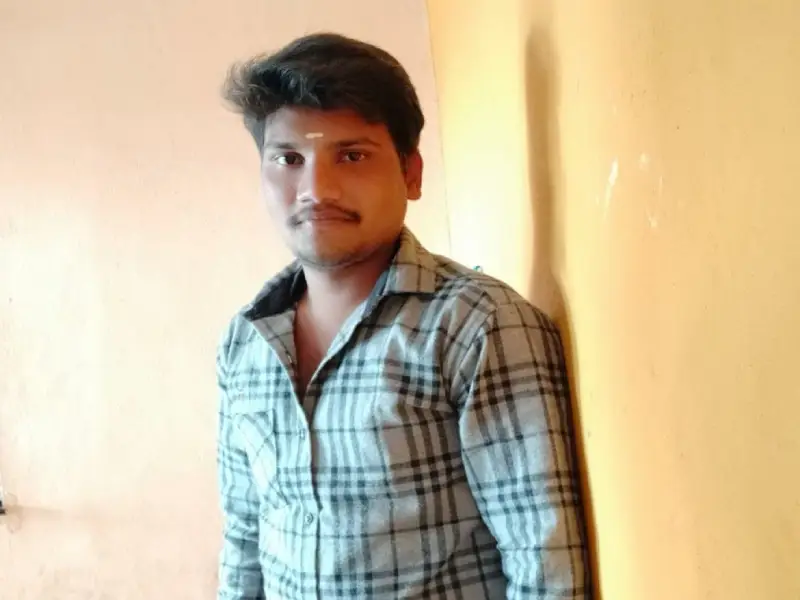 Arvind Kumar, the principal secretary urban to the Telangana government, tweeted, "Zonal Commissioner Secunderabad and local police have arranged an ambulance to take the body of the deceased Lokesh S/o Bala subraymanyam to his native place in Namakkal dist, TN to enable his parents to perform last rites. His relatives accompanying."
The police department has also issued an order directing "all check-post officers to permit him to transport the dead body from Hyderabad to Palli Palayam (Namakkal), Tamil Nadu," along with four other members.
�