Hyderabad: A young man's deed has landed him behind the bars. Excise officials arrested Kumar on 13 April for distributing liquor to daily labourers and homeless people during the lockdown.
Kumar, a resident of Hyderabad's Old City, was seen at Champapet X roads with an alcohol bottle on Sunday. He was distributing alcohol, in small quantities to people stranded on the roads and the homeless. Further, he also recorded his act and shared it on TikTok. Soon the video went viral. Some users shared the video on Twitter as well. Excise officials on spotting the video, traced the man on Monday. It is to note, Telangana government had imposed a complete lockdown in the state since March 23rd. There is total ban on sale of alcohol. Admits this, the man was found distributing liquor and subsequently attracted criminal charges.
Excise minister V. Srinivas Goud took to Twitter: "He is been arrested and a case is registered under section 34 A of Telangana Excise Act has been registered . Kudos to Station officer of Saroornagar, Excise and Enforcement team for action immediately."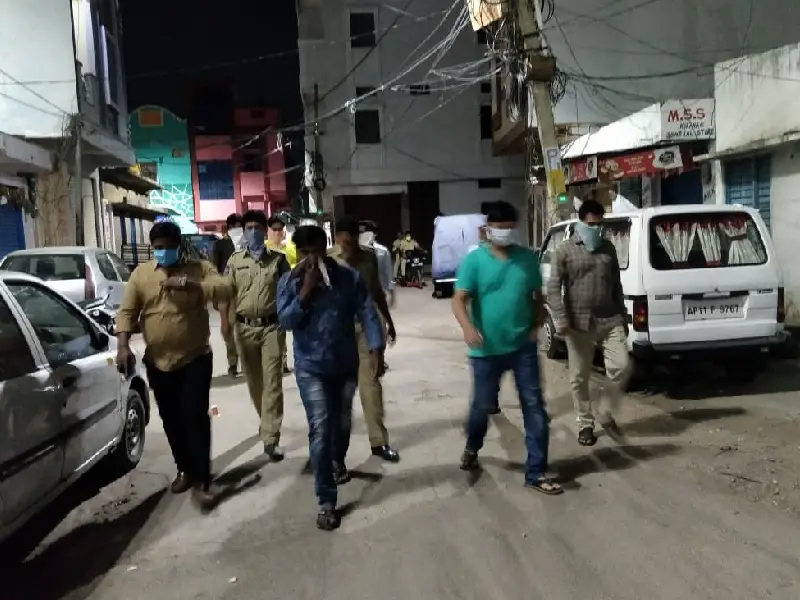 In a separate incident, a journalist was booked for defying lockdown norms and for carrying liquor bottles in the car. According to Bolarum Police, the Journalist Venugopal Reddy on April 11 afternoon in his Verna car registered under TS 08GN2525 was carrying 32 bottles of liquor with his in relatives Ranga Reddy and Sunil Reddy. They were stopped by police at Bolarum checkpost as they were travelling three in a car. Further while inspecting the car it was noted that they are carrying liquor bottles.
Bolarum inspector P. Ramesh Reddy said, "They said that they are carrying liquor bottles to their in-laws house. They had bought before lockdown as a function was going to be held in their but was cancelled later, so the stock was as it is. We are investigating if the claim is true'.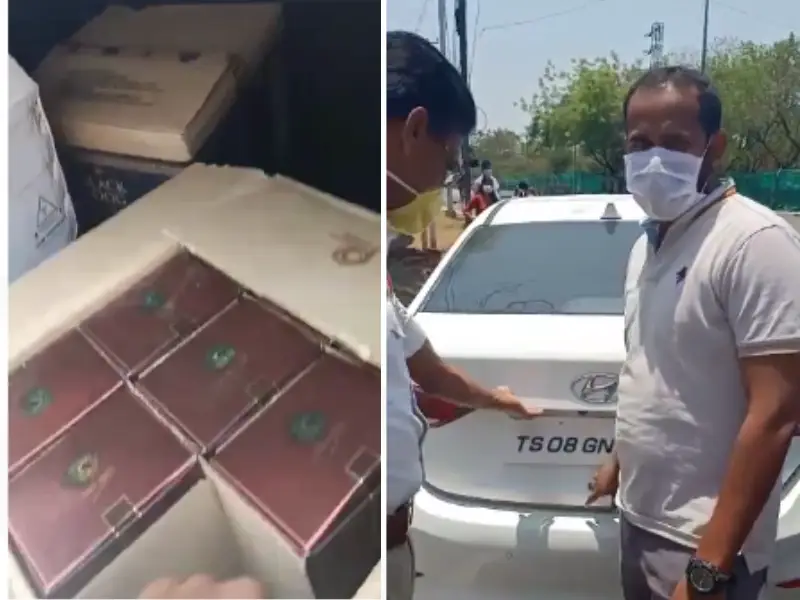 It is to note, all bars and restaurants serving liquor and all alcohol stores have been shut down during the lockdown. There have been many cases in the state of people dying from alcohol withdrawal.
It may be noted that on Saturday when media persons asked Chief Minister K. Chandrashekar Rao about relaxing restrictions on liquor supply in the state, he had said the lockdown guidelines applied to alcohol supply too.