Mapping Maha, Odisha floods through satellite images of Mahanadi, Waiganga, and Godavari rivers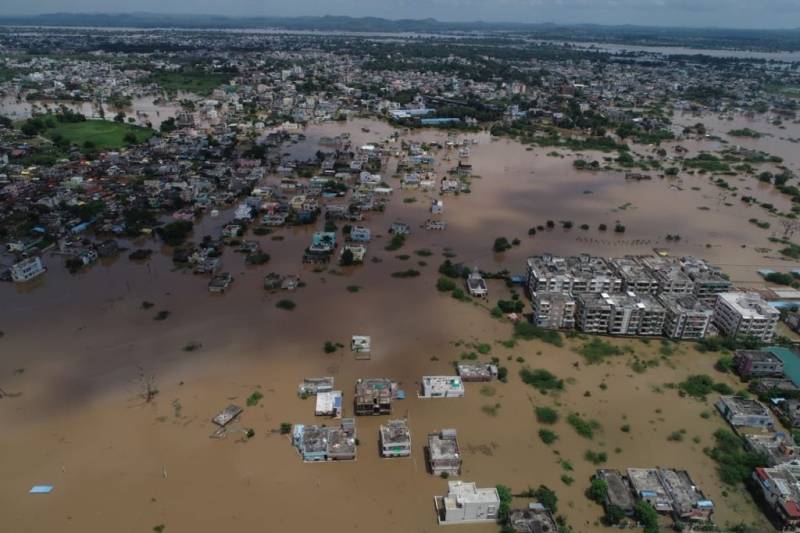 Hyderabad: Heavy rains have pounded the districts of Madhya Pradesh, Maharashtra and Odisha in the last few days, causing inundation in the region. Overflow in the Waiganga river, a tributary of the Godavari, has led to the inundation of Maharashtra's Bhandara district. Water released from neighbour state Madhya Pradesh's dams had led to the backwaters of Waiganga river gushing into several localities and villages. As per reports, bus stops, and bridges connecting to neighbouring villages were snapped due to heavy flow.
In the days since then, close to 3000 citizens have been rescued by the National Disaster Response Force teams.
Satellite imagery showing inundation of Bhandara village, Maharashtra due to overflow in Waiganga river
Source: Pradeep Macharla
Satellite images, developed through the Copernicus Sentinel 2 satellite, reveal that due to 8 lakh cusecs of water being released from the Ghosikurd Dam (MP), Bhandara was at the peak of floods on August 31. Central Water Commission informed that levels of the Waiganga river were rising in several other regions too, including Ashti in Gadchiroli.
The CWC further tweeted that it is just 0.56 below its HFL
The CWC also warned that this would lead to an increased water flow of the Godavari river at the Kaleshwaram district of Telangana.
Satellite images from the Kaleshwaram region also showed a rise in water levels of the Godavari river, due to heavy flow from the Waiganga river.
Satellite imagery showing heavy water flow in Godavari river near Laxmi Barrage
Source: Pradeep Macharla
The CWC also confirmed that rising water levels were causing an increased inflow at the Laxmi Barrage, hence leading to an eventual rise in water levels at Mulugu and Bhadradri Kothagudem regions of Telangana.
However, officials at the barrage have now confirmed that water levels are under control. Nalla Venkateshwarulu, Engineer-in-chief at the Kaleshwaram Dam project said that they have disposed of most of the floodwater. "So far, we have efficiently disposed of excess water with our series of barrages. We have a good network with the state government of Maharashtra, who warn us every time there are heavy rains. As soon as that takes place, we warn our civil officers who make provisions to keep people secure," he said.
He further added that the inflow at the Laxmi Barrage went up to 11 lakh cusecs this monsoon season, but everything has been brought under control. He also said that they were in touch with the Government of Odisha who warned them about water levels rising in the Mahanadi river.
Heavy water levels at the Mahanadi river also led to the inundation of several districts in Odisha. Two breaches were reported in the river system, which killed 16 citizens. Satellite imagery revealed the flooding of low lying farmlands and wetlands in the region and tributaries of the river depositing sediments into the sea.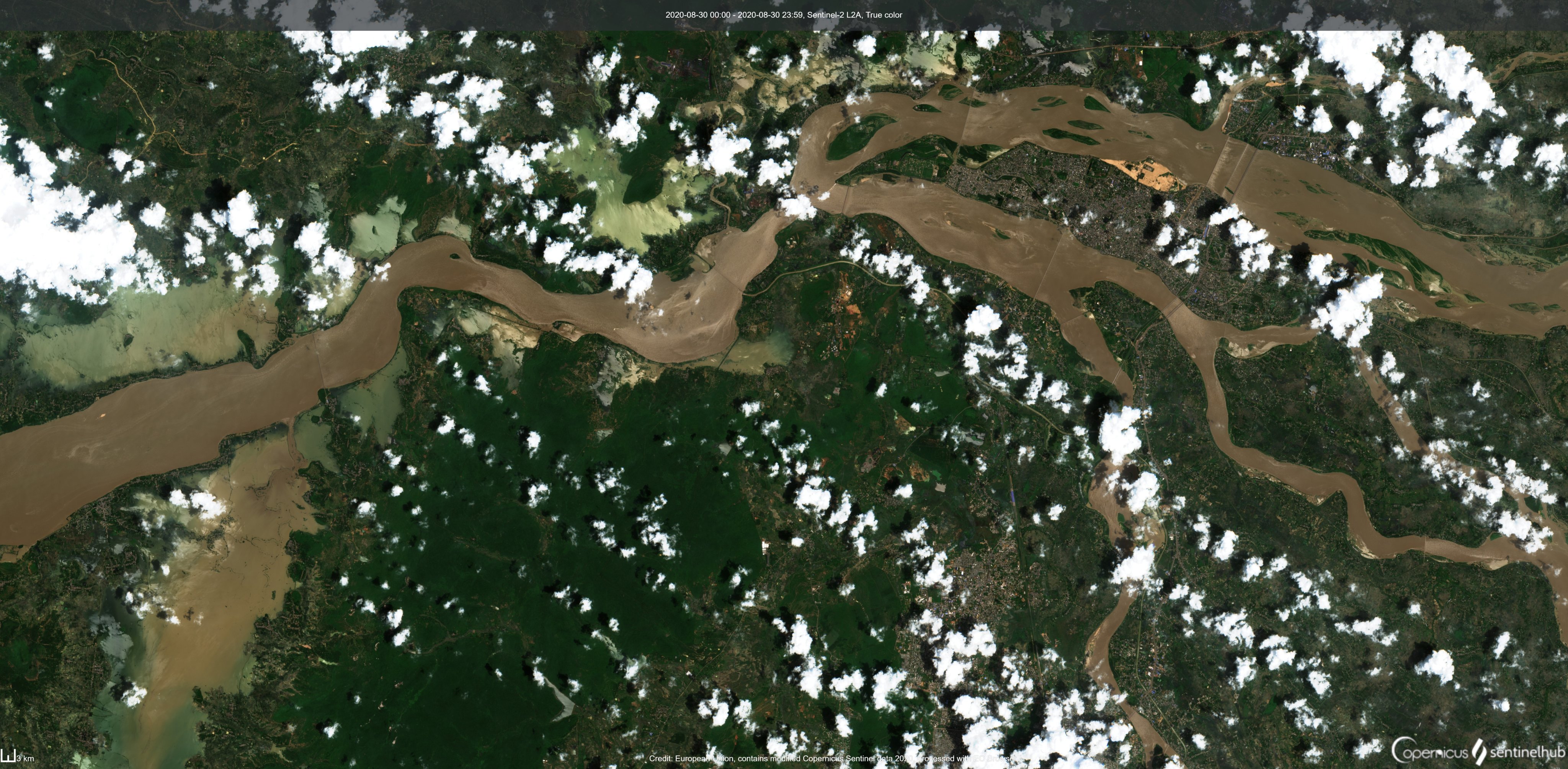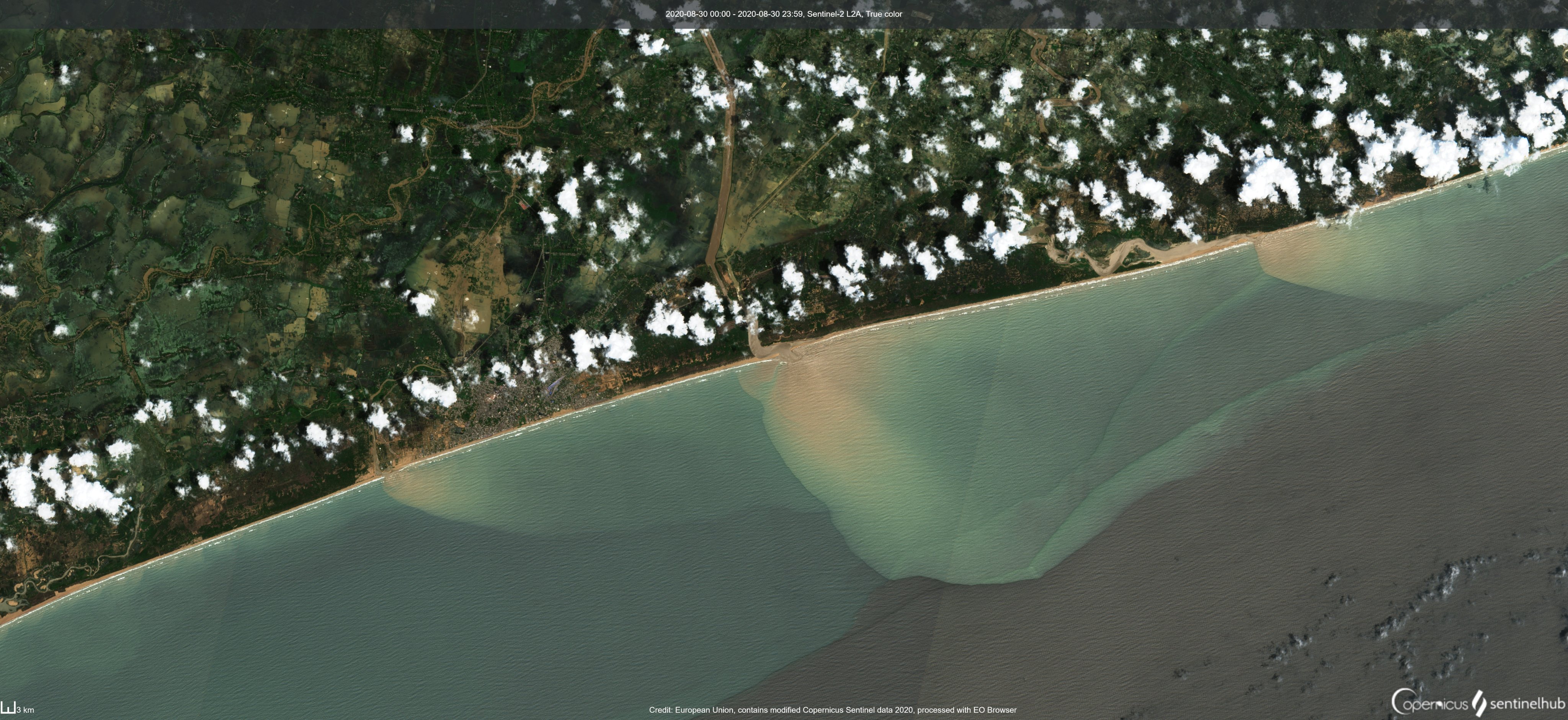 Images showing heavy inflow at Mahanadi river, Odisha
Source: Raj Bhagat