All around the world, many para-athletes are radically changing the perception surrounding physical disabilities. In India, 17-year-old Aryavardhan is making waves when it comes to disproving popular physical disability myths. He became the world's youngest above knee amputee to climb Mt Bhagirathi II. He is currently training to make it to the top of Mt Everest in 2020.
Speaking to NewsMeter, Aryavardhan said, "At the age of 5, I had my right leg amputated in a road accident. Before joining the Aditya Mehta Foundation (AMF), I led a normal life. I wouldn't open up with my relatives, as I was shy of what they would say about my leg. My life changed after joining para sports with para-athletics with Aditya Mehta's guidance and support."
Aryavardhan's mother was the only bread earner in the family after his father's death. She was diagnosed with cancer four years back, and there wasn't any source of income for us to balance our life. "That's when AMF looked after my education, and my mother's treatment," he added.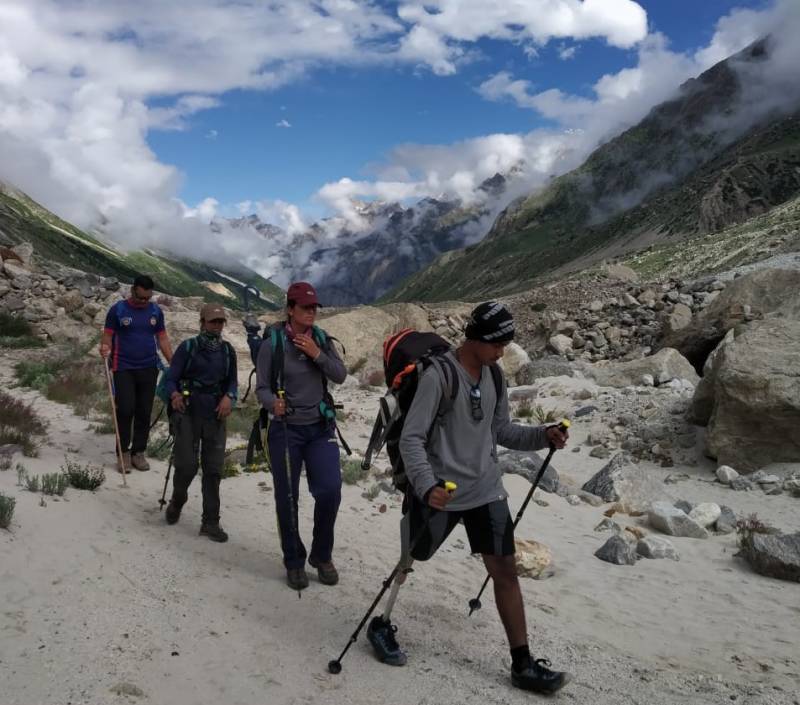 Climbing Mt Bhagirathi II
Aryavardhan trained very hard, exercising for four to five hours every morning alongside sports doctors and physiologists. He would get in shape with gym workouts in the evening. The team trained in ice and snow craft, moraine and glacier walk. They carried their rucksacks with necessary facilities and were acquainted with climbing gear and shoes. The more they walked, more their lung capacity increased and concentrated on building balancing muscles, said Aditya Mehta, the founder of AMF.
Aryavardhan's fitness and determination helped him flag off on August 10 from Gangotri, scaling Mt Bhagirathi (21,365 feet) on August 24 with his team. The base camp was at Nandanvan 14,655 ft altitude, and the training took place up to camp at 17,552 ft altitude. He climbed Mt. Bhagirathi II up to 18,000 ft with support from Border Security Force (BSF) climbers until heavy snowfall and unfavourable weather conditions stopped his journey.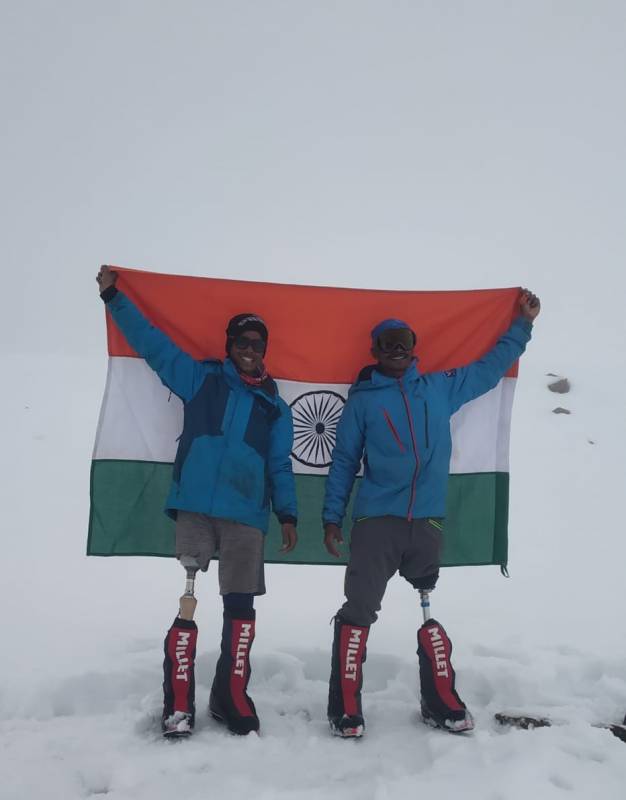 Aryavardhan is an inspiration to amputees around the world. Not only has he shown real spirit, courage and determination in overcoming adversity, but he is also using his compassion and positivity to help others.