Hyderabad: Out of the 1,061 COVID-19 cases recorded in Telangana, 21 percent belong to the age group of 21-30 years, data from the Public Health and medical Welfare department said. This goes on to say, a majority of those infected are youngsters.
Categorising COVID-19 patients age-wise, the data further revealed that 19 percent of the COVID-19 patients belong to the 31-40 age group, second to the 21-30 age group.
In other words, most number of patients in Telangana are in their 20s, closely followed by people in their 30s and 40s. While 15 percent of the patients belonged to the 41-50 age group, 14 percent to the 51-60 age group.
Senior citizens, aged between 61-80 make up for 9 percent of the total patients. Among them was the father of a military veteran from Neredmet, who succumbed to the infection. Not forgetting the old man from Khairatabad who marked the first COVID death in the state.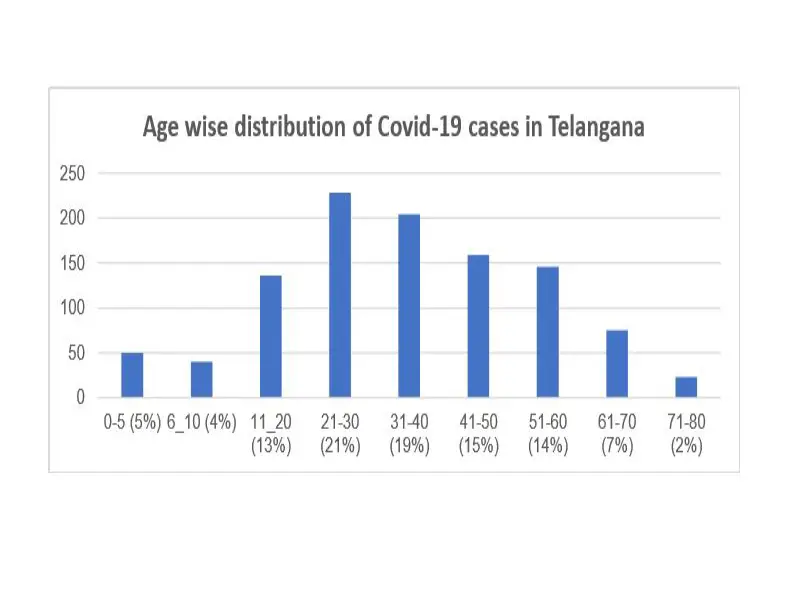 Further, children below the age of ten constitute around 10 percent of the total COVID cases.
It is to note cases spiked when two joint families, that is, 15 members from Hafeez baba nagar and 17 from Talabkatta, were infected. A high number of patients were minors and others fell in the age group between 21-30.
The state saw a number of infants infected. India's youngest COVID patient, a 45 day old baby boy from Mahbub nagar district, who was 23 days old during admission, survived the virus and returned home cured. But, days before this a 45 day baby from Narayanpet district, a breeched baby who tested positive succumbed.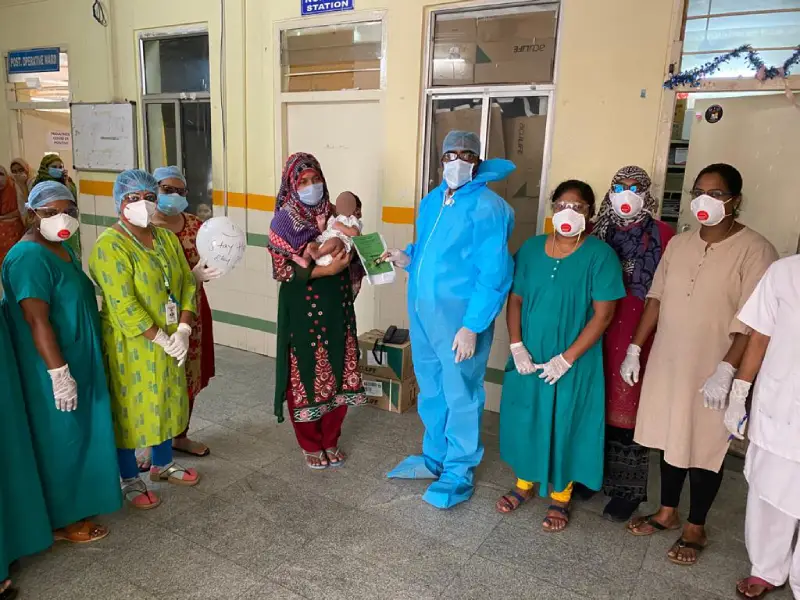 Majority COVID-19 patients are men
A gender-wise classification of the COVID-19 patients in the state showed that majority of the corona patients in Telangana are men, about 66.5 percent. Women constituted 33.5 percent of the total COVID-19 patients.
It is to note that a high number of COVID patients in Telangana are Markaz returnees and others with International travel history, reported by the government. A majority of women infected are primary and secondary contacts of those travelled.
Meanwhile, Telangana confirmed 17 new COVID-19 cases on May 2, taking the total number of cases in the state to 1,061. While the active cases are 533, 499 people have been discharged. Interestingly, 16 districts in the state have recorded zero positive cases since the past two weeks.