Muslim girls told to excel in education at Girls Islamic Organisation conference in Hyderabad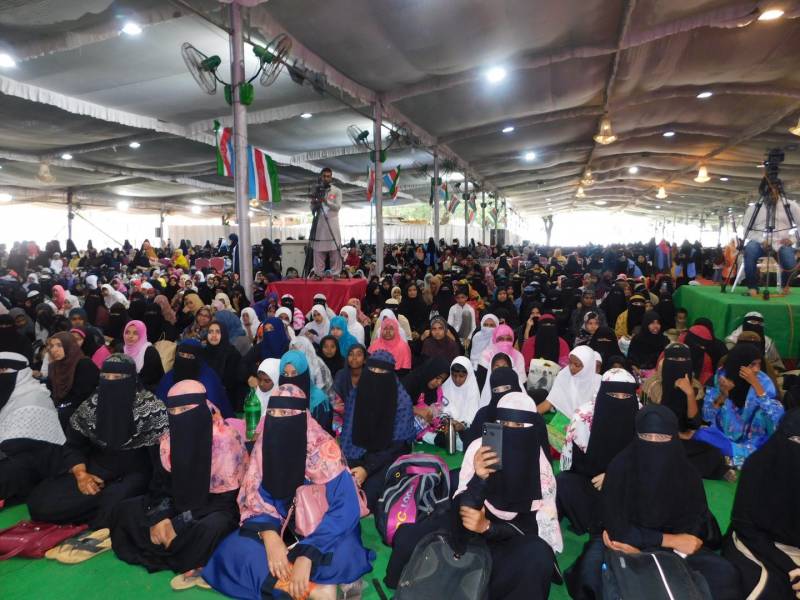 Hyderabad: The city conference of Girls Islamic Organisation (GIO), Telangana, called on Muslim girls to move away from non-issues to the real purpose of life. They should try to excel in education and whatever field they choose to pursue. "Islam doesn't place any restrictions on women's education as long as they adhere to Shariat principles," said Asiya Tasneem, President, Women's wing of Jamaat-e-Islami Hind.
Hundreds of girls pursuing an education in different colleges took part in the conference held at the Exhibition Grounds here on Sunday. The torrential downpour did not deter them from attending the daylong programme, which focused on the theme 'Your impetuous zeal keeps the world alive'. A large number of women also participated in the conference. Education Minister Sabita Indra Reddy and former MP K Kavita were supposed to address the gathering but did not turn up.
However, the presence of karate champion, Syeda Falak, enthused the audience. She was lustily cheered as she came on to the dais to give away mementoes to winners of the student fest, Telangana Talento 19, held last month. More than 500 girls who took part in various competitions like quiz, drama and elocution were given awards. Falak also inaugurated a photo exhibition on Muslim women freedom fighters put up on occasion. She appealed to girls to take part in sports activities apart from academics for all-round development.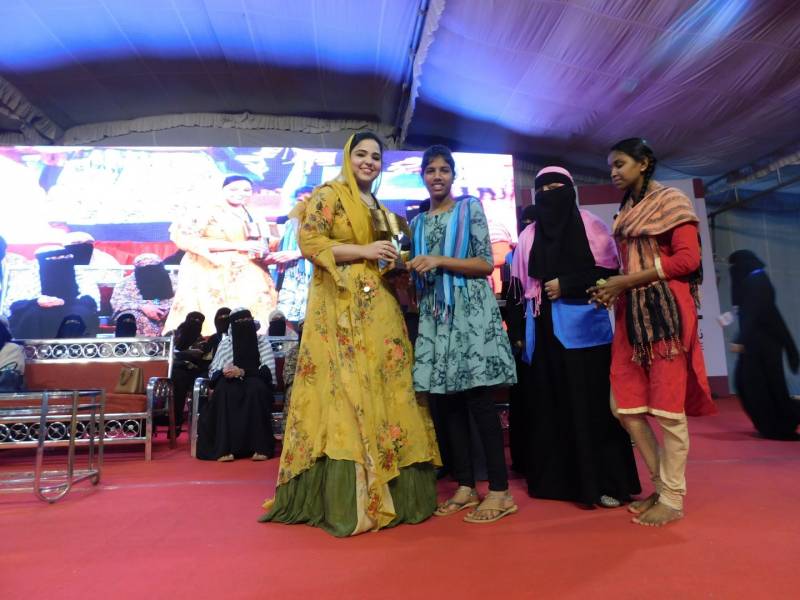 Dr Taha Mateen from JIH, Bengaluru, cautioned girls about the pitfalls of modern life. In the name of freedom and fashion, they should not dump Islamic values that call for modesty and humility. In the modern age, everyone is being carried away by the western culture, which is bereft of morality. "There is no point in acquiring education which has no moral values," he remarked and urged the girls to stick to the Indian culture.
Madeeha Amreen, General Secretary, GIO, asked the girls to be ready to face the challenges posed by communalism, western culture, and economic inequality. The media is presenting a distorted image of Muslim women. "It is your responsibility to present the correct picture," she said and asked Muslim girls to play an active role in the development of the country. She cited Quranic verses to explain how women during the time of the Prophet of Islam played vital roles.