Hyderabad: As a child, Gandham Chandrudu had once heard a collector speaking at his school. He didn't understand much. Still, a few words of the Collector, who later became the chief secretary of Telangana, got etched in his mind – a collector can bring about positive changes in society.
A son of a farmworker couple from a little town called Kotapadu in Kurnool District of Andhra Pradesh, Chandrudu fulfilled his dream in 2010 after he cracked the UPSC exam and bagged the 198th rank. From a South Central Railway ticket collector in Kacheguda to Anantapuram District Collector in Andhra Pradesh, Chandrudu's story is an inspiration to all.
Until fifth grade, Chandrudu went to a neighbourhood government school. He then got into the Jawahar Navoday Vidyalaya, Banvasi. In 10th standard, he signed up for the focused test for Railway Recruitment Boards exams. He took a vocational course at the Railway Junior School, Lalaguda, before joining the department.
Chandrudu became a ticket collector after completing 12th. During his 10-year stint with the Railways, he pursued B.Com from IGNOU and also did his post-graduation. The big break came in 2010 when he entered civil administration.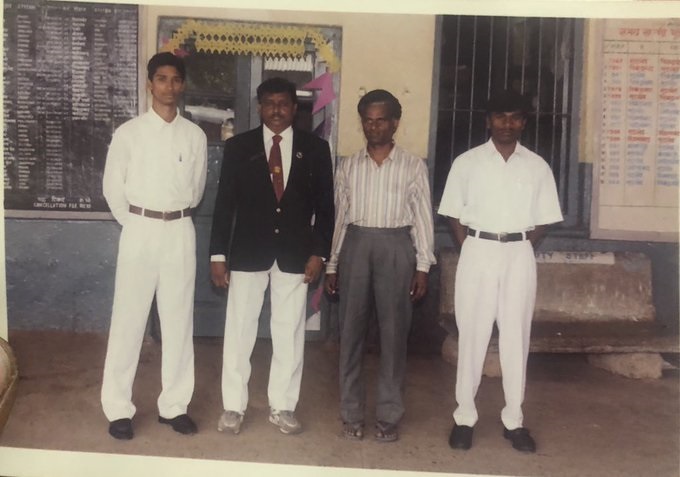 The IAS officer says there are tons of issues in rural areas concerning legitimate power, streets, schools and training. And he had the first-hand experience of all these challenges. Even before becoming a civil servant, he often wondered how one could overcome these difficulties and improve the standard of living.
Chandrudu is a role model for his family too. Due to financial difficulties, his siblings had discontinued their studies. After landing the railway job, the ambitious brother first helped his kin before preparing for the civil services. Despite the challenges, he always ensured that whatever he did was filled with enthusiasm and passion.
However, the aspect that set him apart was his conviction to contribute to the welfare of society.
Chandrudu has worked in different limits, the most crucial being the Joint Collector of Krishna District in Vijayawada.
About the challenges he faced while preparing for civil services, Chandrudu said, "The essential test is that there are favourable conditions or individuals who urge you to exceed expectations. Individuals may debilitate you when they hear your objective of being a government employee." Something every civil aspirant may have faced but only a few can change what people say. It is said that every calamity is to be overcome by endurance. And Chandrudu went on to do just that.
Many ignore their potential to succeed in the absence of chances, says the Collector. "Whenever opportunities are given to youngsters, then a great deal from socially underestimated and provincial foundations will come up and make an effect."
The officer credits the Railways with invigorating him with support. He learnt a lot working as a ticket collector as it involved managing individuals every day, an essential skill for a civil servant. It also helped him financially.
Chandrudu stresses that discipline can make all the difference in a person's life. "Discipline is one thing one ought to never miss."