Andhra shocker: 65 YO covid cured patient returns home, days after family cremates wrong body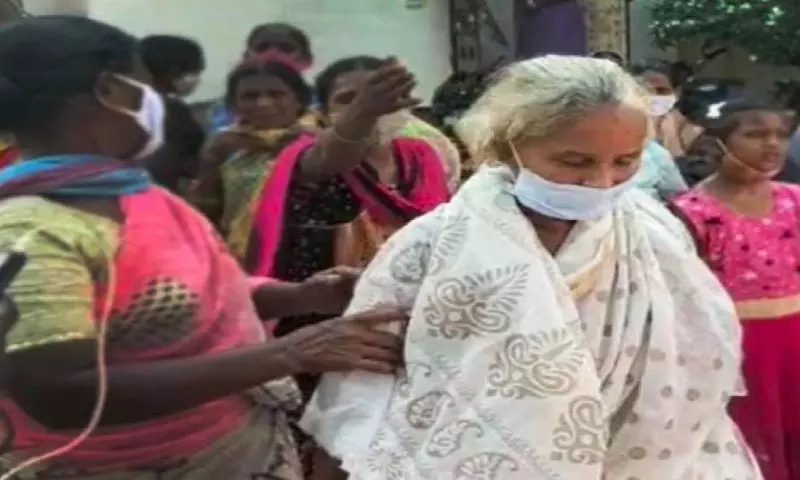 Andhra Pradesh: An intriguing situation arose in Krishna district, Andhra Pradesh, after an elderly woman who was declared 'dead' from COVID-19, returned home. All eyes are now on the hospital staff following the major goof-up.

Muktyala Girijamma, 65, a resident of Christianpet in Jaggayyapeta-Krishna district was admitted to Vijayawada's GGH on 12 May with COVID-19 related complications. Her husband Gaddayya was the attendant and used to regularly visit her at the hospital. The couple had lost their son Ramesh, 35, due to COVID. The man died while undergoing treatment at a hospital in Khammam of Telangana on 23 May.

On 15 May, when he visited the hospital, Gaddayya did not find Girijamma in the COVID-19 ward. When he inquired with the hospital staff, he was told that either she would have been shifted to another ward or succumbed to the infection, the lack of information exposing the level of negligence at the hospital.

Worried, Gaddayya visited all the wards but could not find her. He then visited the mortuary, where he was handed over a totally wrapped body of an aged woman. The man 'believed' that the body belonged to his wife.

On the same day, Gaddayya shifted the body to his hometown where the last rites were performed as per the family's traditions. Following the standard precautions followed during the COVID funerals, neither the family nor the villagers tried to identify the body before the last burial. On 1 June, the family members and the villagers held a memorial service for Girijamma and son Ramesh.

A day after the memorial service, Girijamma walked home, much to the shock of her family and the entire village. Emotions ran high when the 'former COVID lady' explained that she had won the battle against the infection and was discharged from the GGH. However, she was disappointed when none of her family members came to the hospital. It was found that the hospital staff offered her Rs 3,000 for transport to return home.
Learning about the goof up, Gaddayya expressed anger towards the mortuary staff. "I failed to identify the body as it was completely wrapped. The officials should take action against the hospital," he said. Taking note of his appeal, the district administration has ordered an enquiry into the incident. But Girijamma returning home after being declared dead means that all is well that ends well for the elderly couple from Krishna district.