As 'outsiders' visit Krishnapatnam for Anandayya's cure, locals worry about spread of virus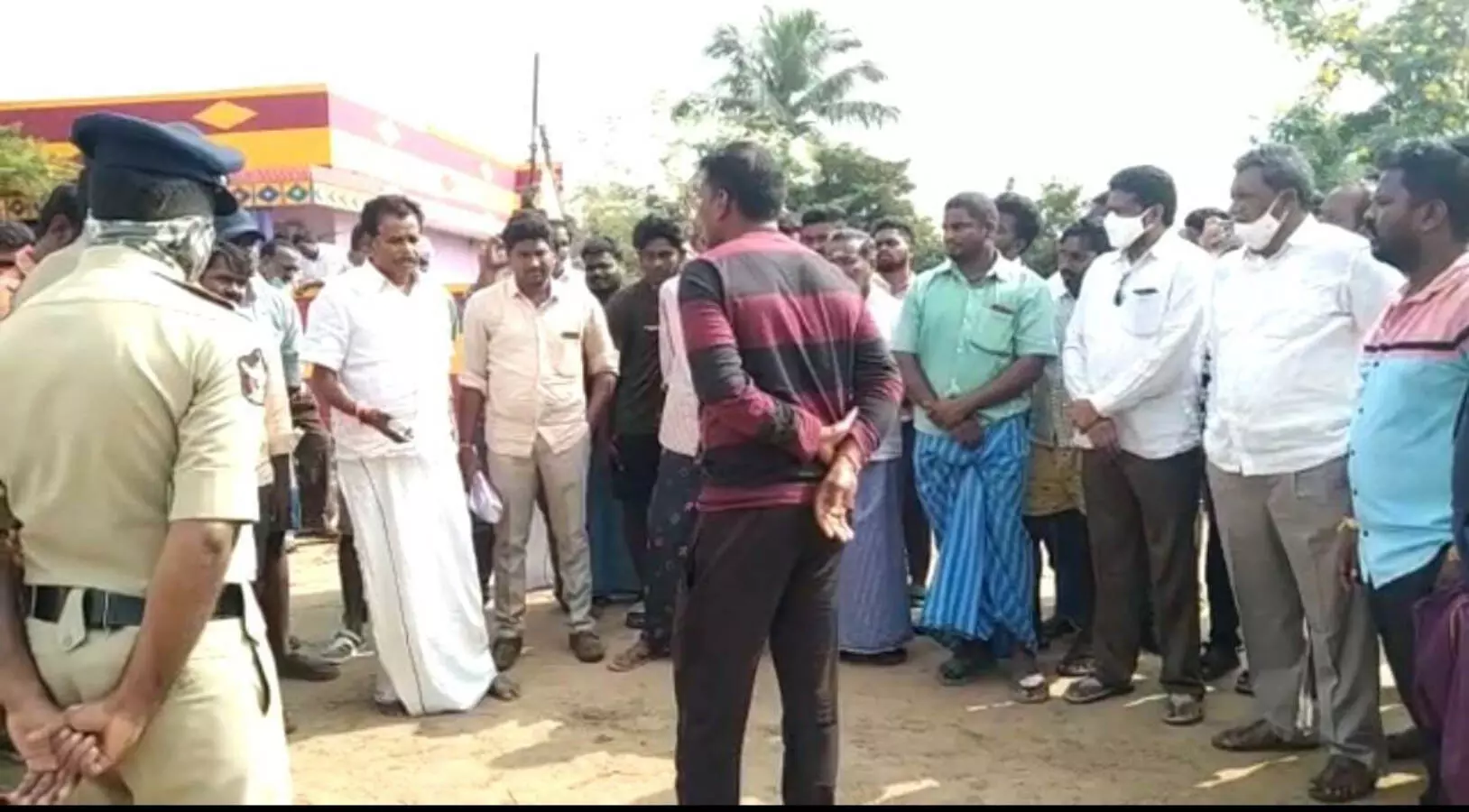 Days after Krishnapatnam Anandayya declared that he had prepared a medicine to prevent Omicron, locals in Krishnapatnam village in Muthkur mandal are against the distribution of the drug. On Monday, the village vice-president and locals questioned Anandayya about selling the drug without any permission.
With many people from other districts are coming to the village to get Anandayya's medicine, villagers alleged that they are facing issues due to this and children are falling sick with infections. They said the entry of outsiders into the village is resulting in the spread of viruses and infections. "Even before the Ayush department could bring out medicine for Omicron, Anandayya has come up with a new medicine. There are hundreds of people coming from other districts and there are times when an ambulance with a patient is visiting our village. We are afraid that the virus might spread in our village," said village vice-president R. Venkatswarulu who lives beside Anandayya's residence. He said they have also informed the district authorities and the police to look into the issue immediately.
While his drug is yet to receive approval from the Ayush ministry, Anandayya says that as per the court order, those interested are allowed to take the medicine directly from him or he will send it through courier to those who need it.

When NewsMeter spoke to Anandayya about his new drug, he said, "Those patients who tested positive for the Omicron variant can be administered this medicine. They will be cured within 48 hours."
He added, "I have prepared a preventive medicine with five special herbs which will act as an immunity booster to prevent the new variant, especially during this winter season. This medicine with an extra dose can be taken once in 15 days for up to three months to prevent the virus."
The Ayurvedic practitioner went viral on social media in May 2021 after thousands of people from neighboring states lined up in his village at Krishnapatnam to get his COVID-19 medicine.

It may be recalled that thousands of people used Krishnapatnam Anandayya's medicine during the peak COVID-19 period. There were also days when COVID-19 patients from hospitals rushed to the village and stood in queues to get the medicine. The sudden rush of people in the village had created a stampede-like situation after which it was decided not to give permission for the distribution of the medicines. After Anandayya went viral, the state government had asked officials to send the medicine for a clinical examination to the Indian Council of Medical Research (ICMR). There were also reports of patients who had been "cured" by the drug later being admitted to hospitals.